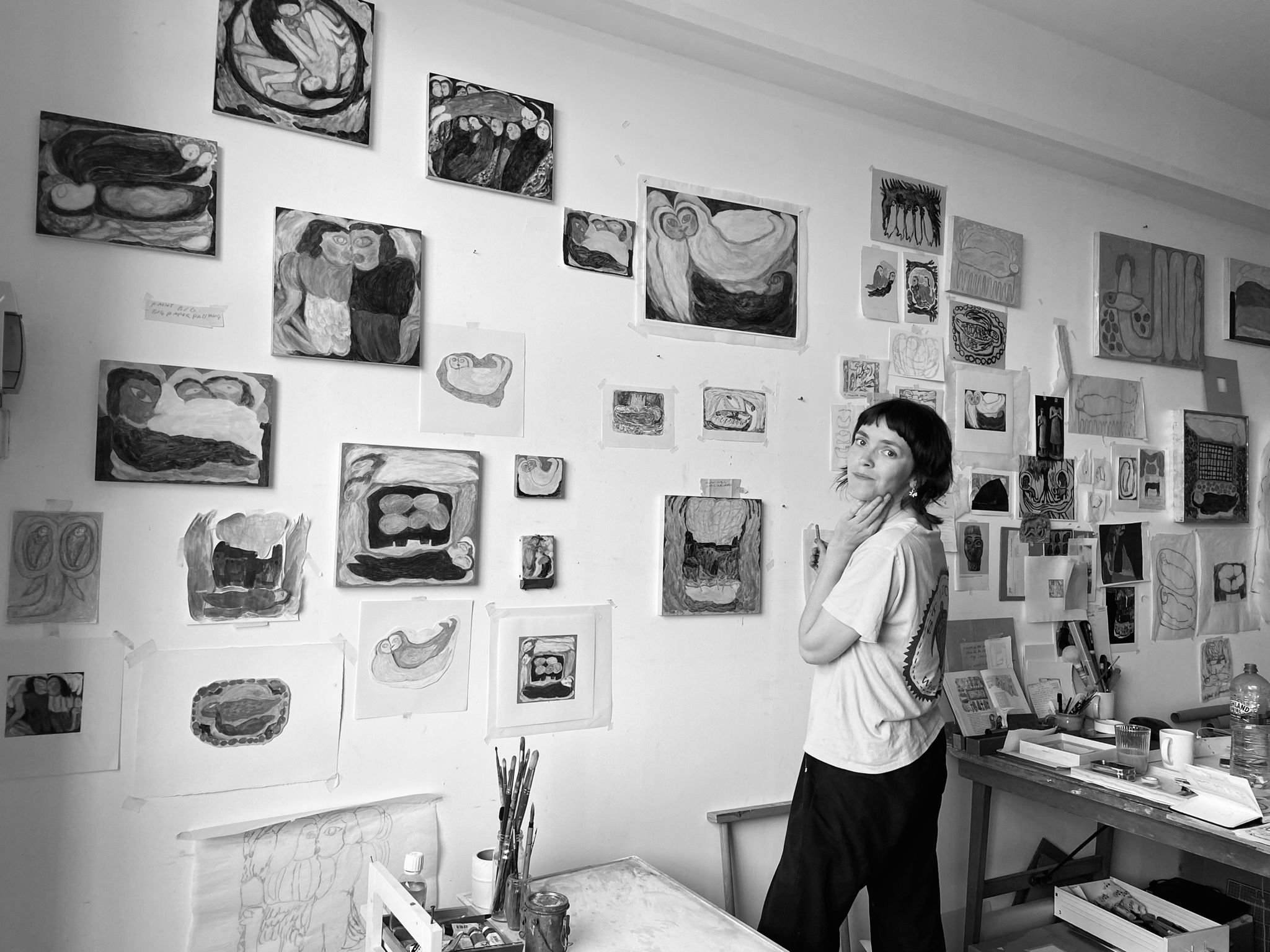 Molly Martin in her studio, London
Introducing: Molly Martin
Artist in Residence and Feature Artist with Rabley Gallery 2024
We are delighted to announce Molly Martin will be joining our roll call of talented artists at Rabley Gallery. Her first exhibition with the gallery will be as a feature artist at the London Art Fair in January 2024.
This week we welcome her as our Artist in Residence 2023. Molly will be visiting the Rabley studios regularly throughout the year working on new print editions and monotypes.
If you would like to be the first to receive updates on Molly Martin's new works, exhibitions and events please register your interest here:
Register Interest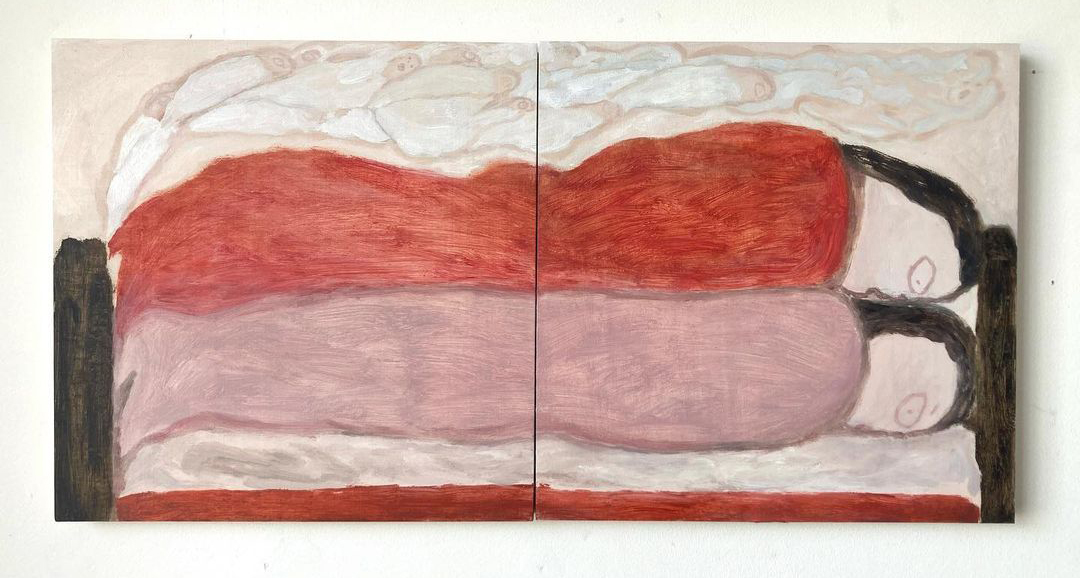 Molly Martin – Red Bed. 2023, 30 x 60 cm, Oil on board, Unique.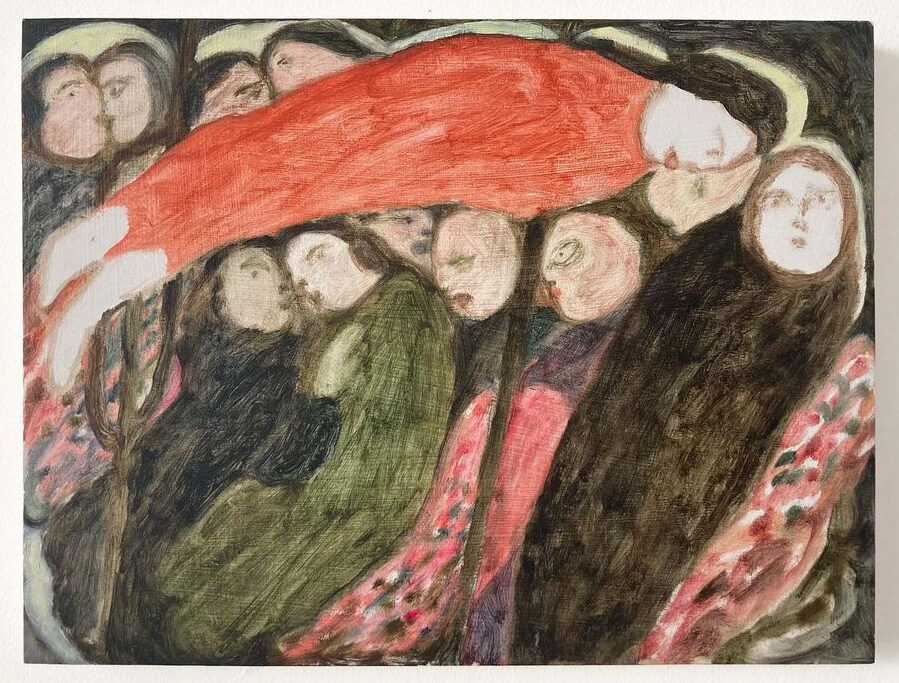 Molly Martin – The Unbearable Likeness of Being. 2023, 23 x 30 cm, Oil on board, Unique.
About
Molly Martin trained at Falmouth, and is currently studying for an MA in Fine Art at City and Guilds in London.
Through drawing, printmaking and painting, Molly endeavours to better process complicated human relationships and interactions, and observe them through a wider lens of humour and playfulness. Her work is figurative, and often plays with narratives that speak of overall themes rather than a specific story.
Here, semi-swaddled, squashed figures encounter strange and symbolic surroundings in chaotic and ambiguous landscapes.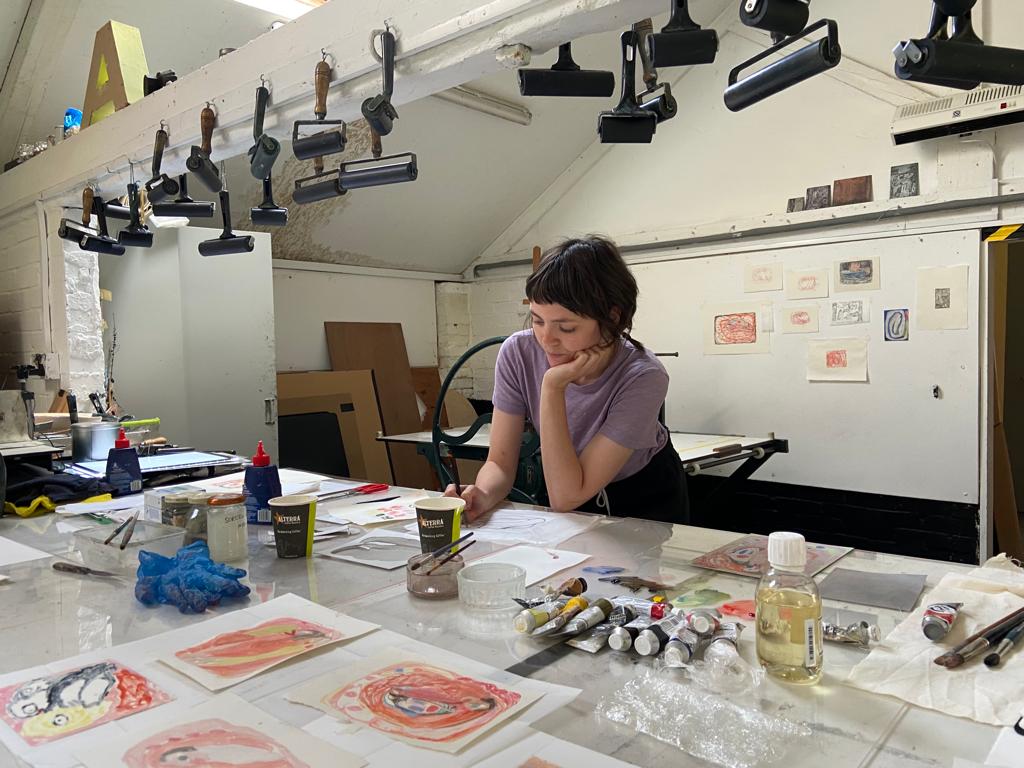 Molly Martin in the Rabley Drawing Centre print rooms.
RABLEY GALLERY
Rabley Drawing Centre
Marlborough, Wiltshire, SN8 2LW
T +44 (0)1672 511999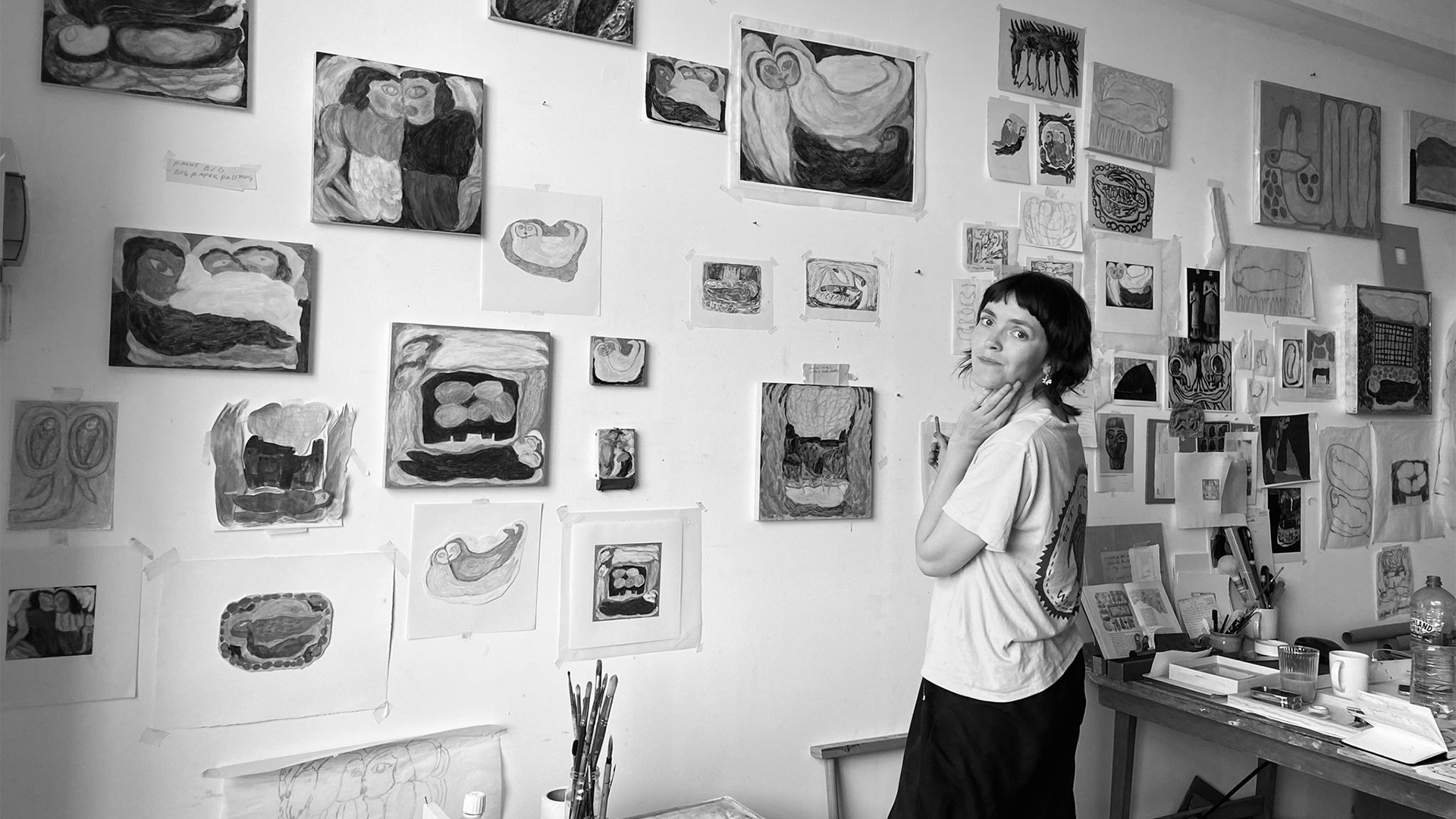 We are delighted to announce Molly Martin will be joining our roll call of talented artists at Rabley Gallery.[More Info]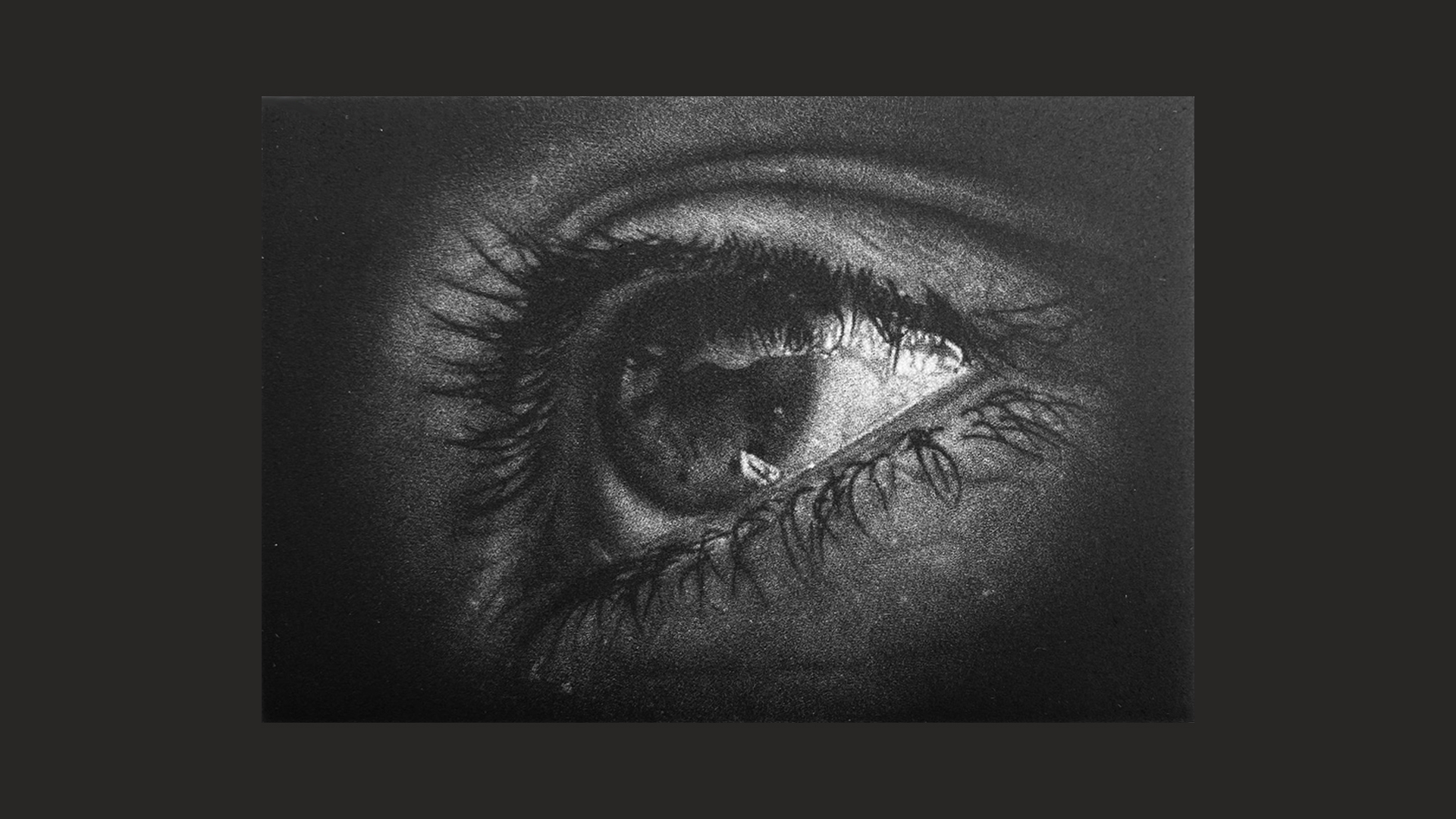 Rabley Gallery contribute recent commissions for the National Portrait Gallery.[More Info]