IFPDA Fine Art Print Fair 2022
October 27 – 30, 2022
Javits Convention Center, New York, United States
This autumn, the International Fine Print Dealers Association returns to the Javits Centre in New York for its 29th edition of the preeminent fair for prints and printmaking. In 2022, Rabley Gallery is delighted to be making its first visit to the IFPDA Fair.
We are launching 'Folio 22', a major publication by twelve British artists of new limited edition fine art prints. This grouping of diverse works is available as a set or as individual prints. It is held together by a modest scale and our making ethos, where the hand-made and the artist's visual voice are of primary importance. Here Rabley Gallery represents the very best of British printmaking with a dash of Japanese.
Alongside Folio 22, our curated booth features larger works by newly elected Royal Academician Katherine Jones RA, Sarah Gillespie, Nana Shiomi, Emma Stibbon RA and Lucy Farley.
Please contact us for information about ticketing and more details.
Email: [email protected]
Tel: +44 (0)1672 511999
Rabley Gallery presents Folio 22:
Folio 22 includes twelve featured artists including Royal Academicians, established names and new, emerging talent. Each print is of similar scale, 28 x 38cm, and as one collection, the publication features contributions by:
Prudence Ainslie
Ian Chamberlain
Lucy Farley
Katherine Jones RA
Natasha Michaels
Emma Stibbon RA
Neil Bousfield
Eileen Cooper RA
Sarah Gillespie
Sara Lee
Nana Shiomi
Sadie Tierney
View works from folio 22
Special New Publications for the IFPDA Fine Art Print Fair 2022: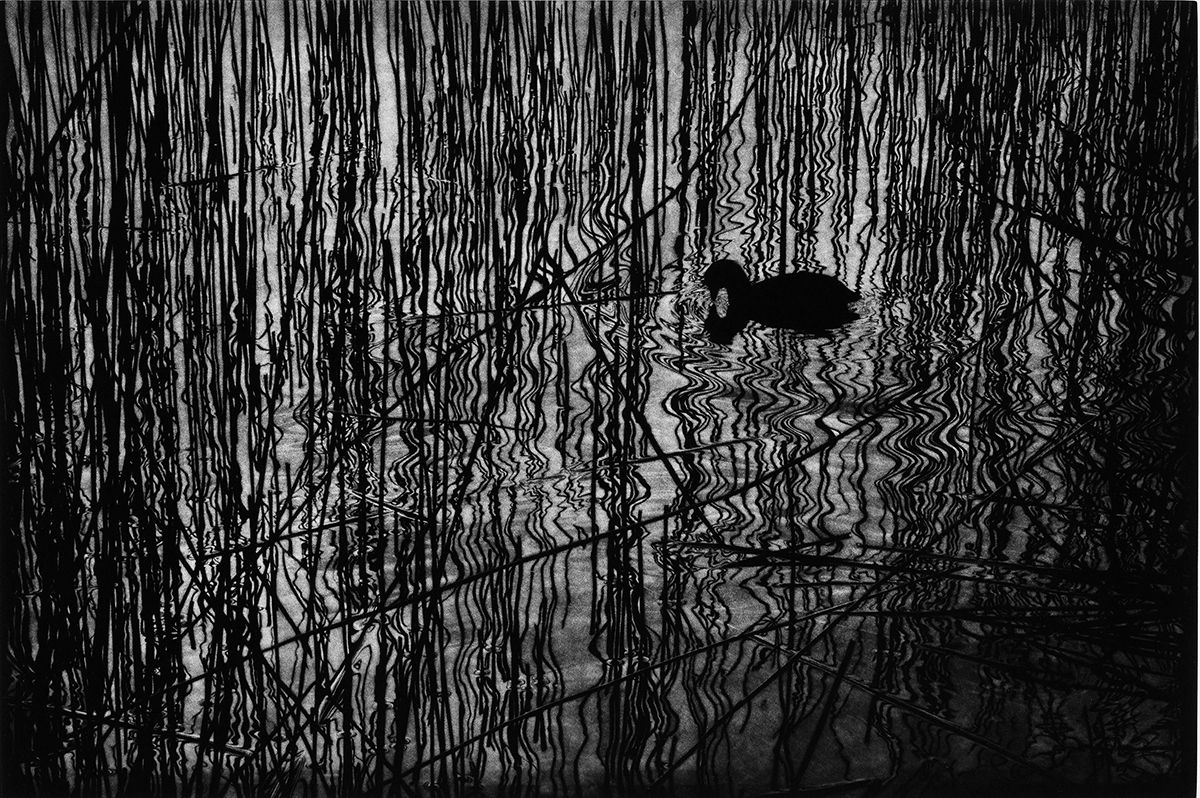 Sarah Gillespie – Coot. Mezzotint, 91 x 61 cm, Edition 20, 2022.
'Coot' is a mezzotint by Sarah Gillespie, engraved over the winter of 2021/22. It is the latest in a series of images inspired by Southern British wetlands. This image of a small, isolated bird in the reeds possesses a special quality of tone and light and took four and a half months to engrave before printing. It is made using mezzotint, one of the oldest and most difficult printmaking techniques where the image emerges from a burnished copper plate. The subject has a universal resonance of calm and is a celebration of nature.
Nana Shiomi – Not Mourning, But Morning Glory – WHITE (L) + INDIGO (R). Woodcut (in the ukiyo-e tradition), 78 x 75 cm, Edition 30, 2022.
In a new pair of powerful woodcuts by Nana Shiomi, she pays tribute to her late father, her Japanese heritage and life's cycle. Each of 'Not Mourning, but Morning Glory'– Indigo and White, feature single Morning Glory flowers, a subject reminiscent of Georgia O'Keeffe. The artist uses bold colour and traditional Japanese techniques with a contemporary edge.
We are pleased to introduce Lucy Farley. A young painter and printmaker trained at the prestigious Royal College of Art. Influenced by the British surrealist movement of the mid 20th Century, her work explores mythological cultures and their relationship to nature. Recently her work has been acquired by the Victoria and Albert Museum and the Pallant House Gallery, Chichester.
Katherine Jones RA presents works of verdant splendour from her latest series of collagraph prints; The Iron in the Earth. Bound between the space of an urban allotment and her studio, Jones has emerged with a collection of images that touch on our primordial instincts to nurture in order to thrive. Katherine Jones was recently elected as the youngest female Royal Academician, a huge accolade and tribute to her abilities as a rising star of the printmaking world.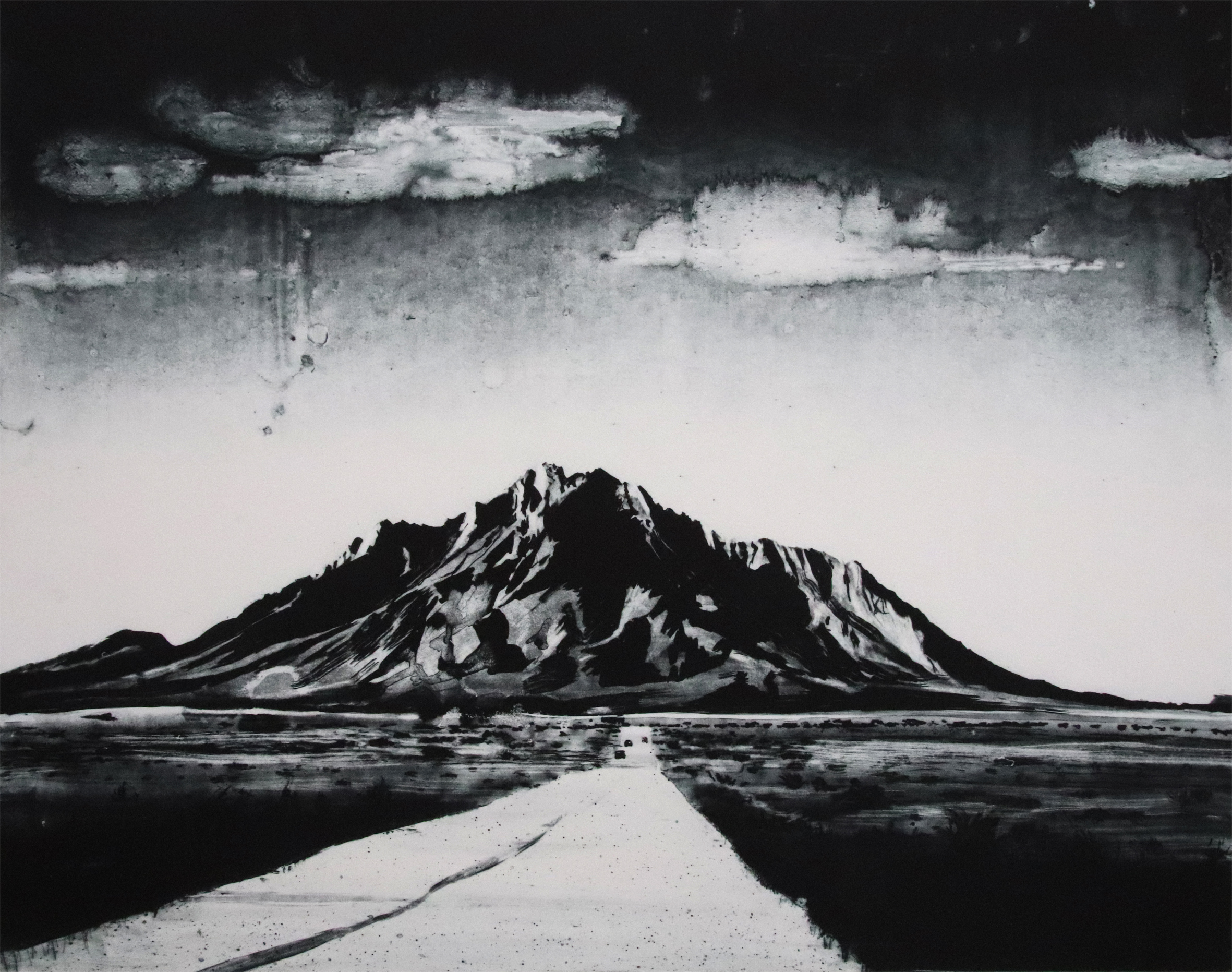 Emma Stibbon RA – Road to Death Valley. Intaglio, 54 x 68.3 cm, Edition 35, 2020.
Emma Stibbon RA is interested in landscapes that are in the process of dramatic change. Her recent prints 'Road to Death Valley' and 'Mojave Desert Night' emerge from her time as artist-in-residence in Death Valley for National Parks Arts Foundation in the extreme mid-west of America. This was an informative experience the artist describes as "putting a perspective on my existence and remains imprinted on my memory." Stibbon has made many epic expeditions, from the Arctic to the Antarctic, establishing herself as one of the formative landscape artists of this generation, holding a mirror to nature and man's activity in a vulnerable world.

Established in 1987, the IFPDA is the world's preeminent organisation for fine art prints with 150+ members vetted for the highest level of quality, value, and professionalism.
The IFPDA Fine Art Print Fair, held annually in New York City, is the largest and most celebrated art fair dedicated to the artistic medium of printmaking.
view works in online print shop
RABLEY GALLERY
Rabley Drawing Centre
Marlborough, Wiltshire, SN8 2LW
T +44 (0)1672 511999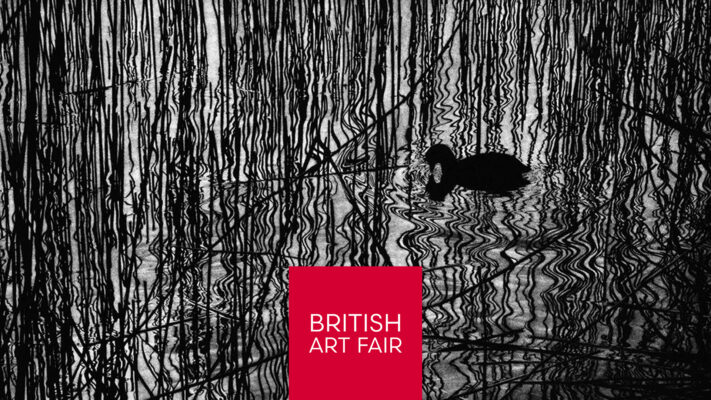 Rabley Gallery brings Sarah Gillespie - Moths and Habitats in Mezzotint to the British Art[More Info]