Natasha Michaels is the winner of the Ushaw Residency and Acquisition Prize 2022, awarded last year at the Woolwich Contemporary Print Fair 2022.

The artwork produced from this residency, as featured below, will be exhibited at this year's Woolwich Contemporary Print Fair and an edition will be put on display and acquired for Ushaw's permanent collection.
Words by Natasha Michaels:
'I've enjoyed the chance to spend some time away from home, thinking about a new body of work I will be making following my residency at Ushaw House in Durham.
I spent two weeks exploring the grounds, library and exhibition there. Some of the highlights have included the library with books that are hundreds of years old. My favourites were a set called the The Cabinet du Roi, a late seventeenth set of engravings commissioned by Louis XIV to glorify his reign. In addition to this, a book detailing the people involved with the French Revolution including descriptions of Jean-Paul Marat and his assassin, Charlotte Corday.
Other gems included the chapels designed by Augustus Pugin and seeing the unrenovated parts of the building such as the old dormitories.'
View Natasha Michaels Prints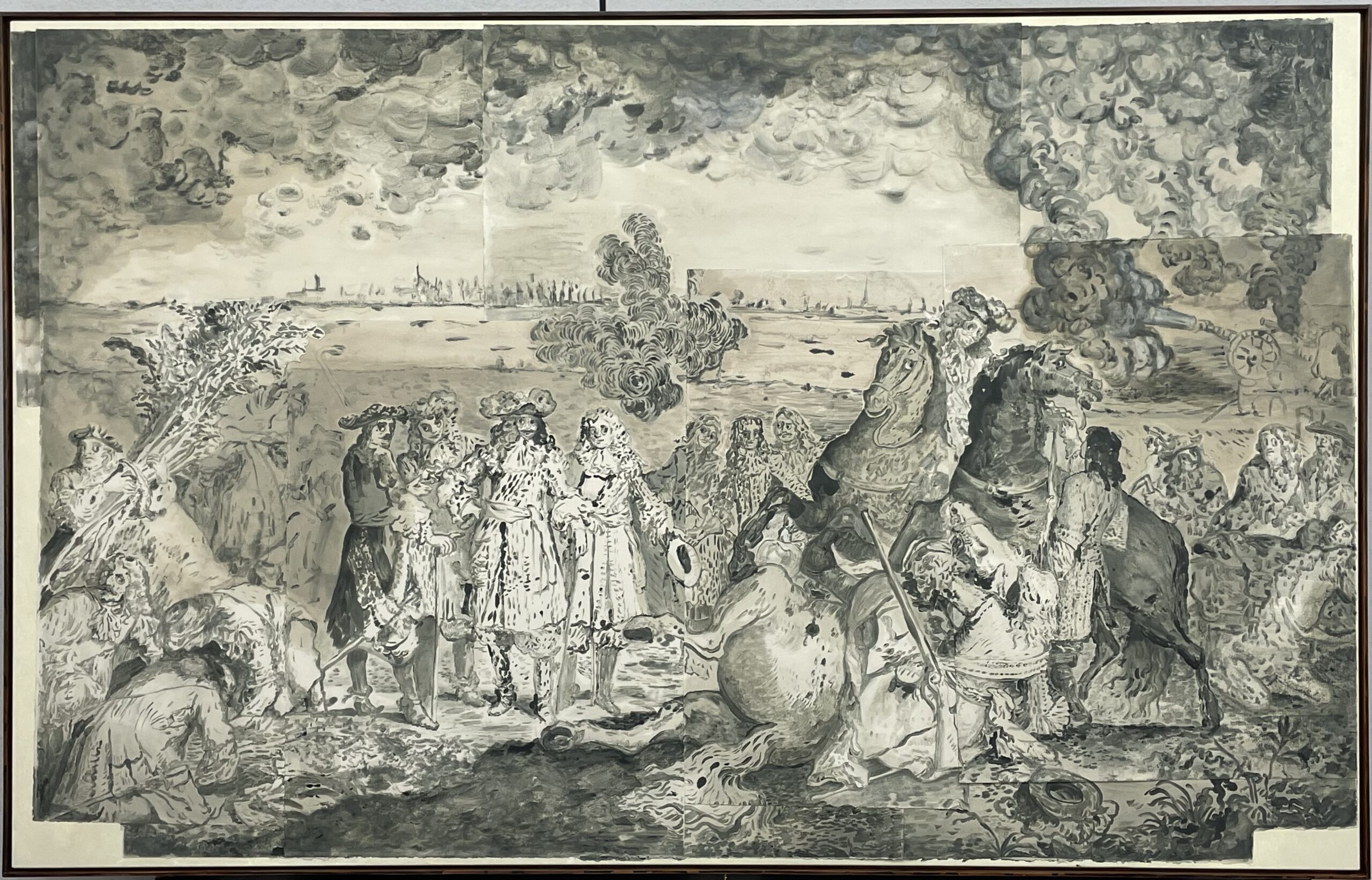 History Painting
Natasha Michaels
Ink on BFK Rives
190cm x 120cm
2023
Work made in response to her residency at Ushaw House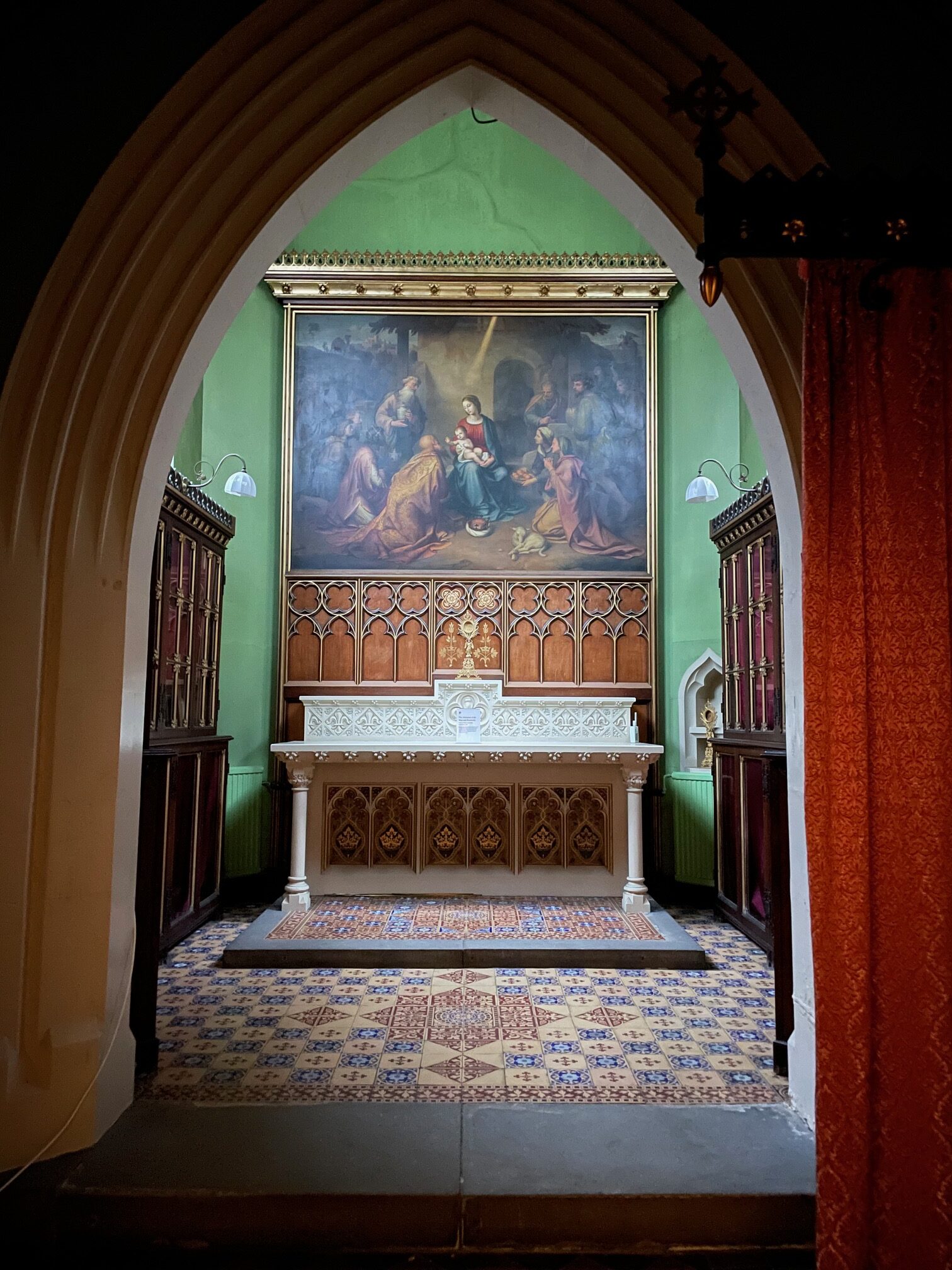 A section of the historic chapel at Ushaw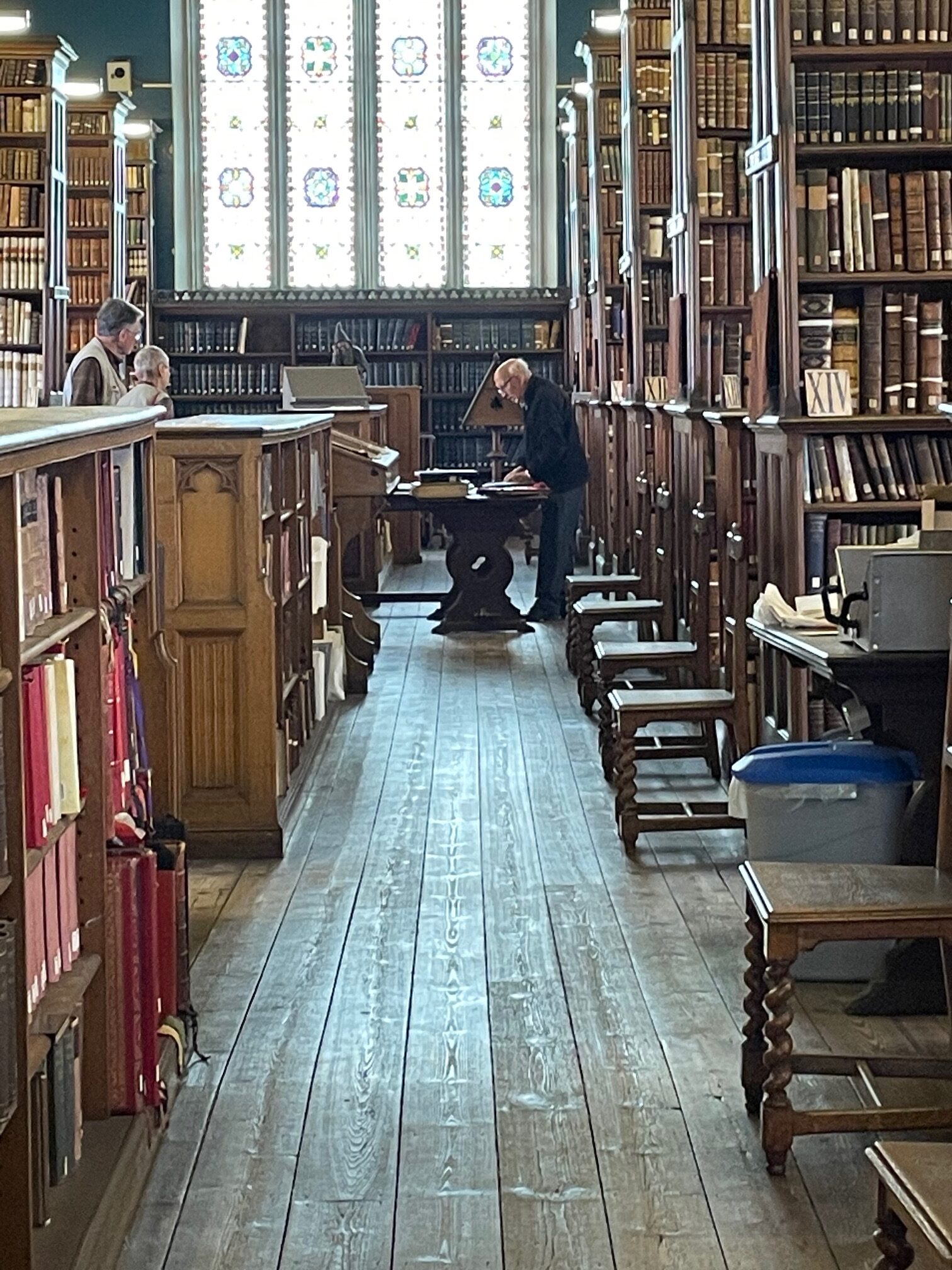 Ushaw Library, County Durham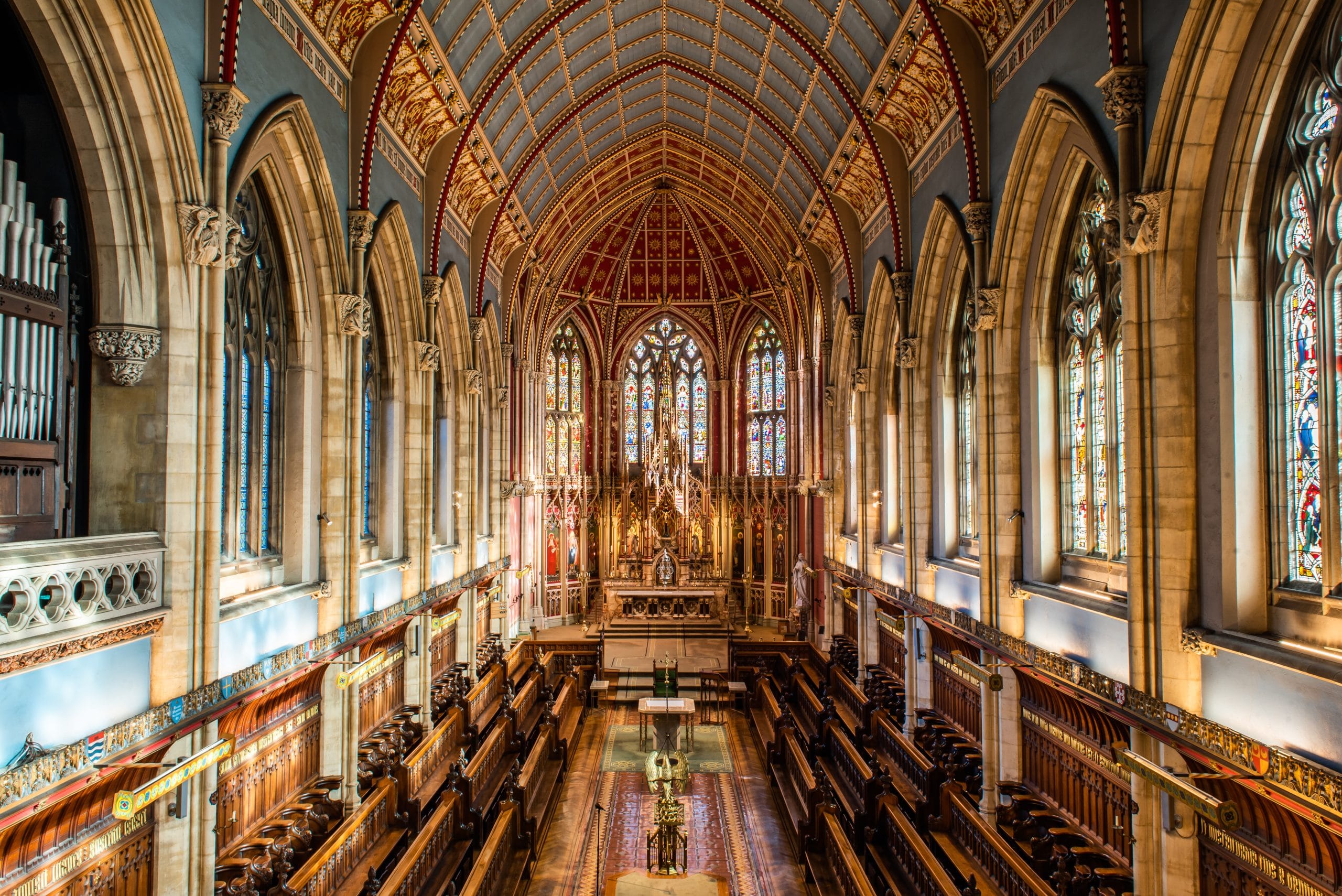 Ushaw: Historic House, Chapels & Gardens. Woodland Rd, Durham
Ushaw is one of Britain's best places to see Gothic Revival, Georgian and Victorian architecture.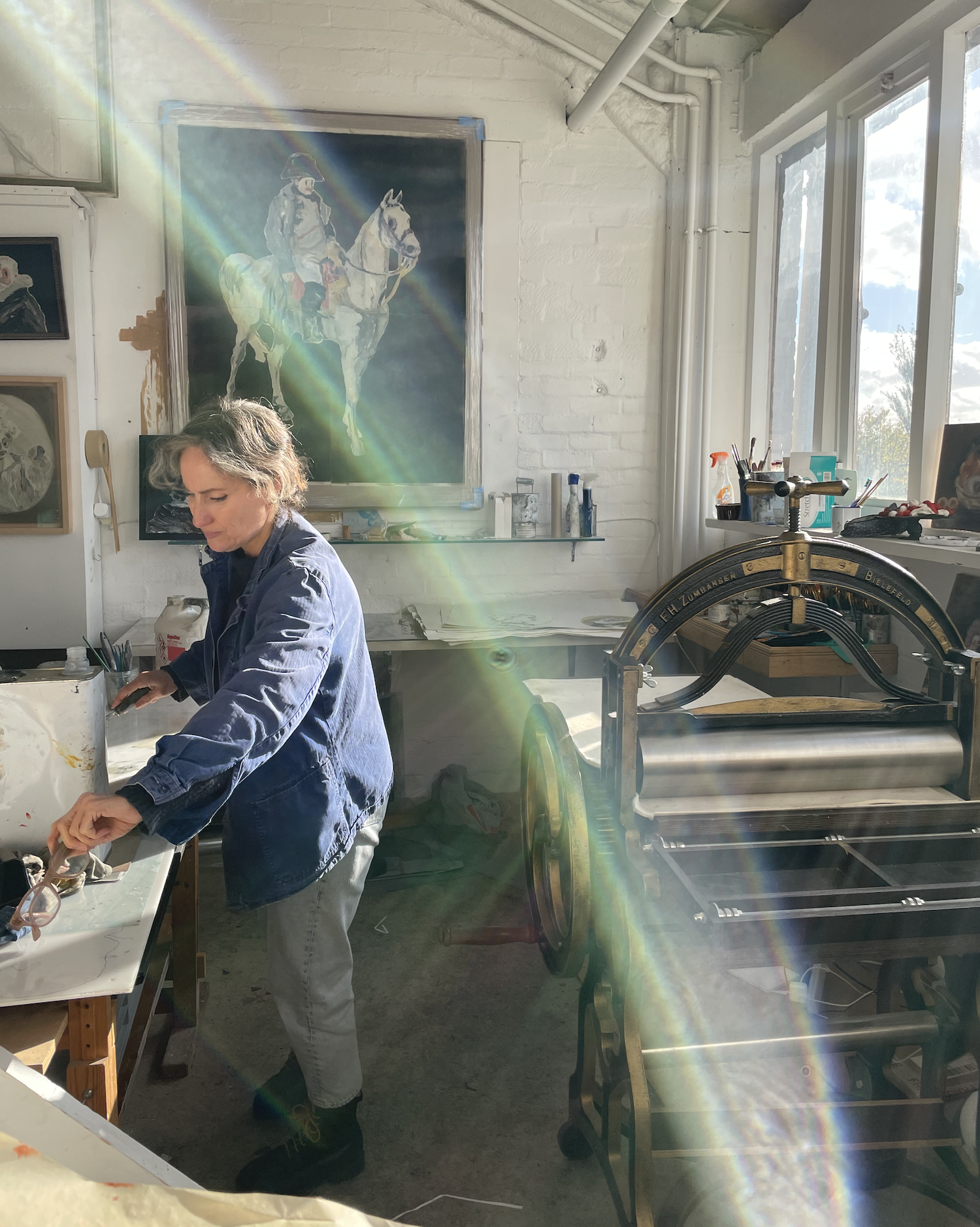 Featured at the WCPF 2023:
ARTIST TALK BY NATASHA MICHAELS & LINDSEY MORAN
Thursday, 26 October 2023
14:00 – 14:45
Artists Natasha Michaels and Lindsey Moran will be in conversation with Lucy Jenkins, Director of Culture and Heritage, discussing their new body of work created specially for this year's Fair. Michaels and Moran were awarded the Ushaw Residency & Acquisition Prize 2022. The artists will talk in depth about their time as artists-in-residence at Ushaw Historic House & Gardens and the process of creating artwork directly responding to the collections, which are showcased at WCPF23.

Free for ticket holders, no booking required.
RABLEY GALLERY
Rabley Drawing Centre
Marlborough, Wiltshire, SN8 2LW
T +44 (0)1672 511999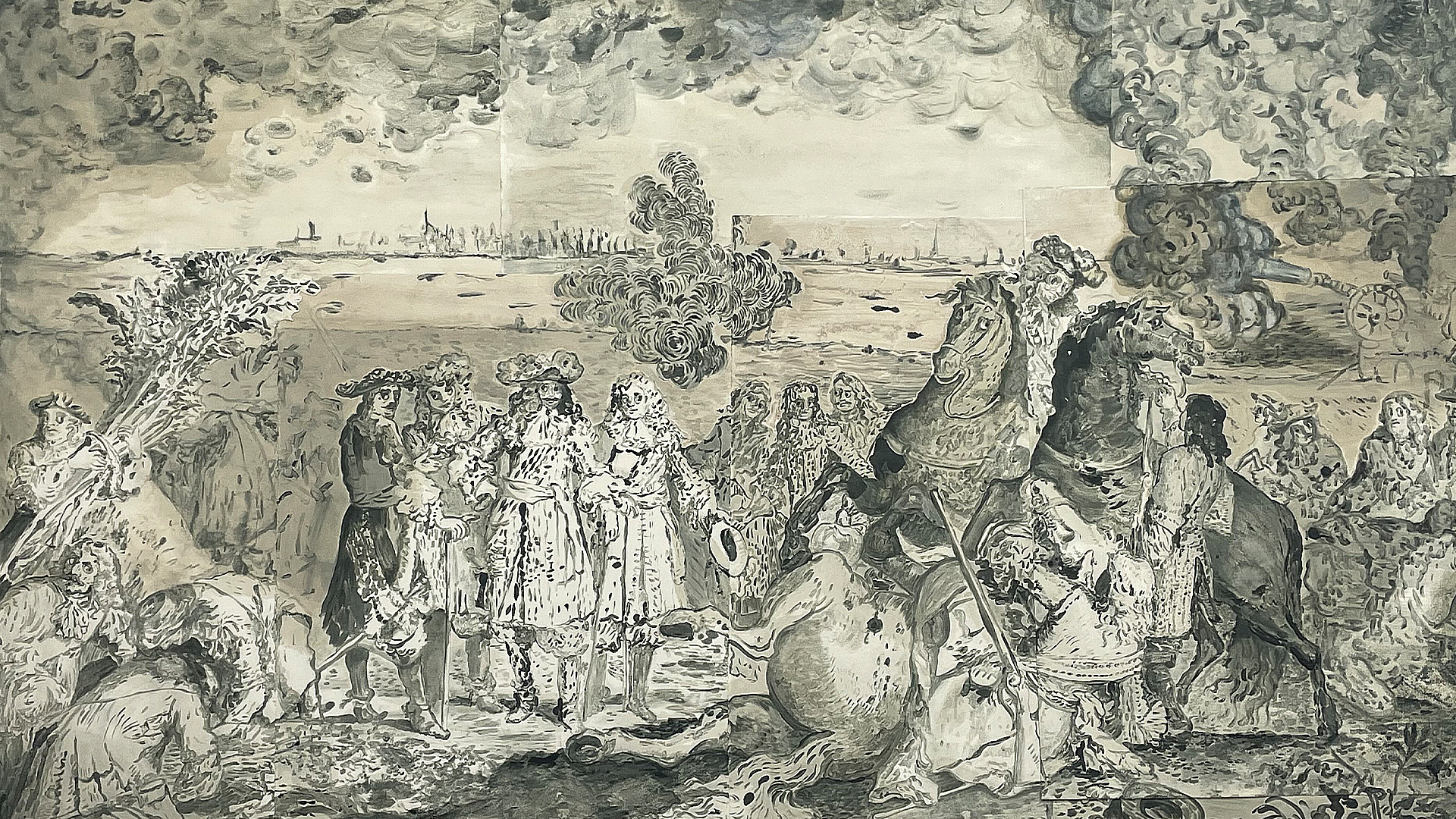 Natasha Michaels is the winner of the Ushaw Residency and Acquisition Prize 2022, awarded last year at the Woolwich Contemporary Print Fair 2022.[More Info]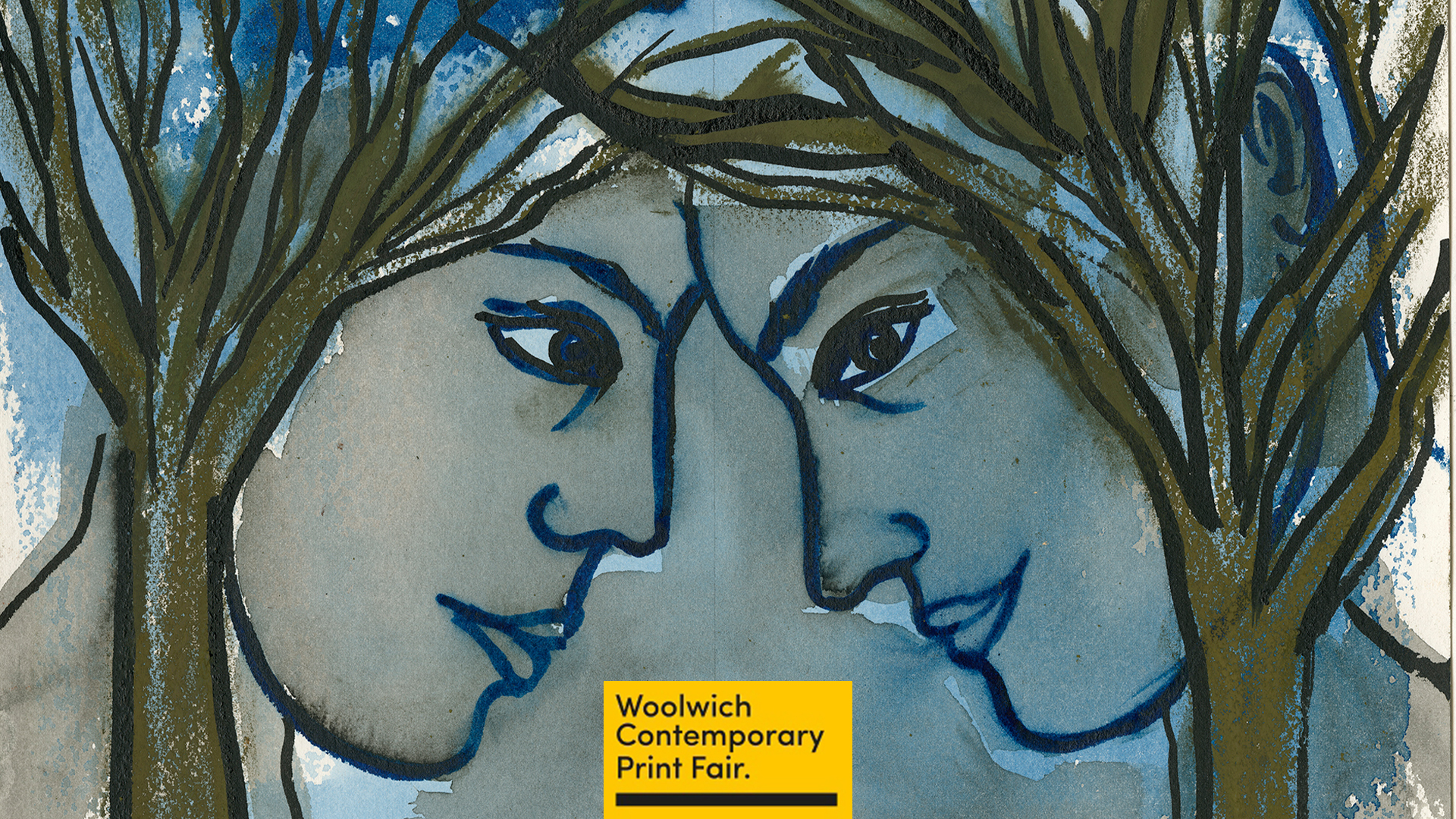 Body and Soul: A new series by Eileen Cooper RA, launching with Rabley Gallery at the Woolwich Contemporary Print Fair 2023[More Info]