Curator's Choice Show
The West Room at Rabley Gallery
March – April 2022
A selection of new and original works on paper chosen by director and head curator of Rabley Gallery, Meryl Ainslie. From spirited abstraction to figurative exploration, these artworks come together until mid-April to celebrate the fresh and exciting endeavours our artist's are exploring in 2022. New works, new subjects, new experiences.
All viewings are currently by appointment, please contact the gallery to arrange a date and time to visit.
Email: [email protected]
Tel: +44 (0)1672 511999
Natasha Michaels – Proxy Young Woman with Dog, Monotype, 52.5 x 40.5 cm, Edition 1/1, 2021
Executed as a monoprint and signed as 1/1 – a unique work on paper, Natasha Micheals' portraiture lives with long histories and modern musings. Referencing classical subjects from the history of art, the artist explores our contemporary connection to these sitters. Here, her muse gently holding a vivacious canine companion, becomes at once curious and charming.
The sitters appear, to themselves as well as the viewer uncertain of their identity and context, hovering between high art and pop culture. Michaels makes multiple versions of most prints, constantly experimenting and adapting her approach as if engaged in a conversation with the original sitters and the emerging versions of themselves.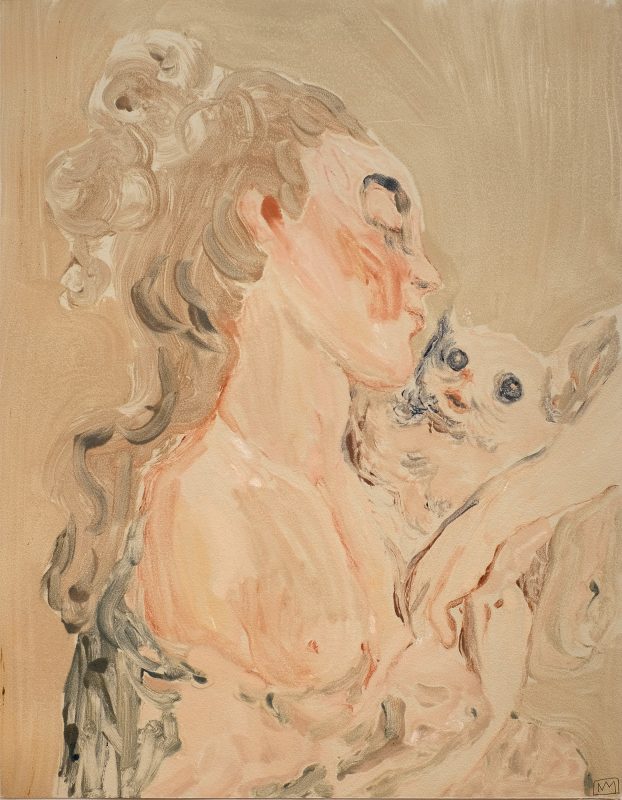 Eileen Cooper – Cat's Cradle, Pastel and charcoal on paper, 100 x 76 cm, Unique Work, 2021
Eileen Cooper has returned to drawing from life in her London studio, inviting friends and students from her time at the Royal Academy Schools. These portraits strike an empathetic tone with the relaxed and intimate distance created between artist and model(s), their body language at ease with love and contemplation.
The female figure has always been central to Eileen Coopers work. Her return to drawing-from-life in 2018 has undoubtedly influenced her fresh use of materials in these new and vibrant portraits. In 2022 there is a return of symbolism. For example, a boy holds a pomegranate, a young woman and tiger cat, and new visions include a 'mother and child' and 'father and child' series. The reference is again classical, the interpretation entirely contemporary.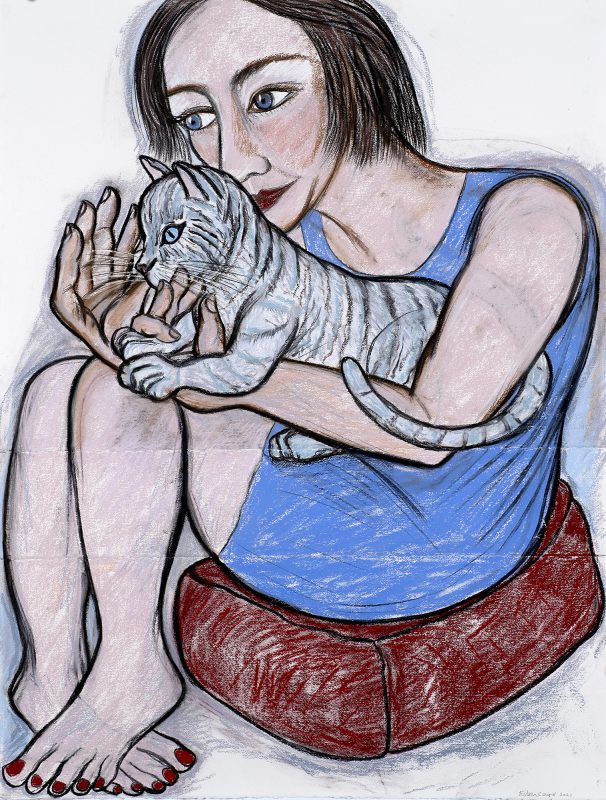 Katherine Jones – Folding Inside Outside, Collagraph and Block Print on Paper, 91 x 76 cm, Edition 25, 2020
Katherine Jones, 'Folding Inside Outside and her new portfolio of print 'The Iron in the Earth' explore temporary structures and nature as a metaphor for human vulnerability in a fragile world. They often depict quiet moments of natural beauty, emulating the wonders of looking closely at, and finding strength within it. There is an intimacy and closeness with the earth on which we stand.
Jones works with collagraph and block print, combining the inking of the intaglio and relief surface of the plate, and subtlety blending inks and revealing textures. 'Folding Inside Outside' demonstrates how using humble materials combined with earthy tones can create luminous expressions of nature.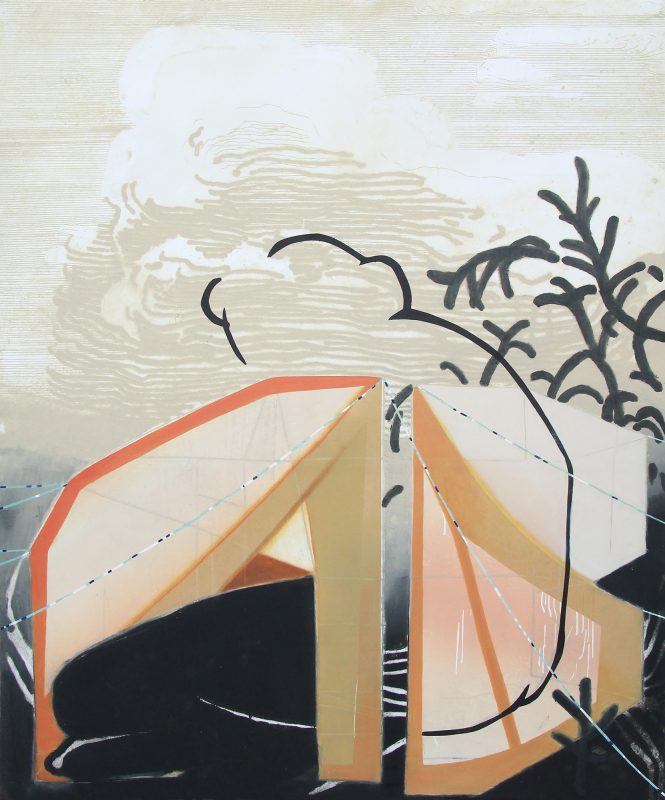 View Works on Online Shop:
RABLEY GALLERY
Rabley Drawing Centre
Marlborough, Wiltshire, SN8 2LW
T +44 (0)1672 511999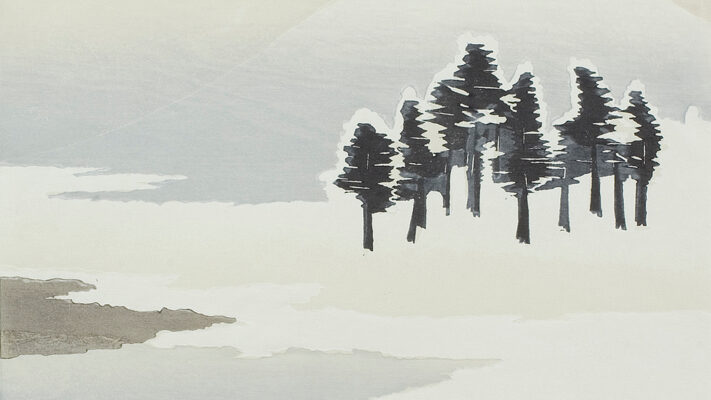 Works by artists Amy Jane Blackhall, Paul Furneaux RSA, Katherine Jones RA, Rebecca Salter PRA,[More Info]