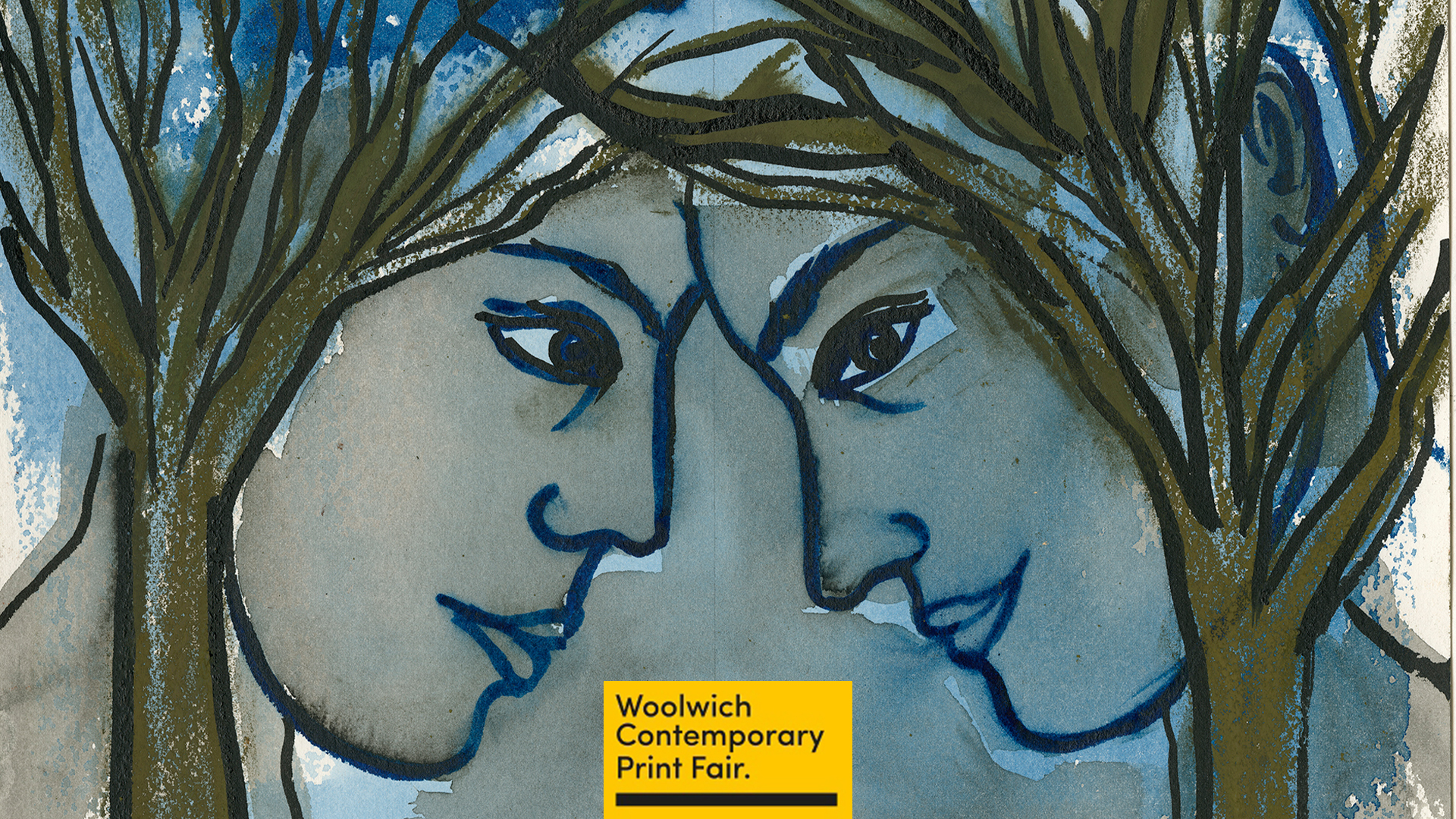 Sadie Tierney – Flimzooz Dusk, 2023. Woodcut, Printed to the edge on Somerset Satin, 38 x 56cm, Edition 20.
Eileen Cooper RA
Body and Soul 
Booth 27
26 – 29 October 2023
Woolwich Contemporary Print Fair
Woolwich Works, 11 No 1 St, Royal Arsenal, London SE18 6HD
View Catalogue
Two new woodcuts are being launched exclusively by Rabley Gallery and the Woolwich Contemporary Print Fair and will come with a copy of the hardback book from the Royal Academy of Arts 'Eileen Cooper, Body and Soul Sketchbook'.
We will also be exhibiting a series of the original mixed works on paper from the book 'Eileen Cooper RA – Body and Soul'
Enquires: [email protected]
Tel: 07967545136
Upcoming Event:
Book Signing and Meet the Artist:
Eileen Cooper RA
4-5pm
Wednesday 25th October 
Please Email to Attend: [email protected]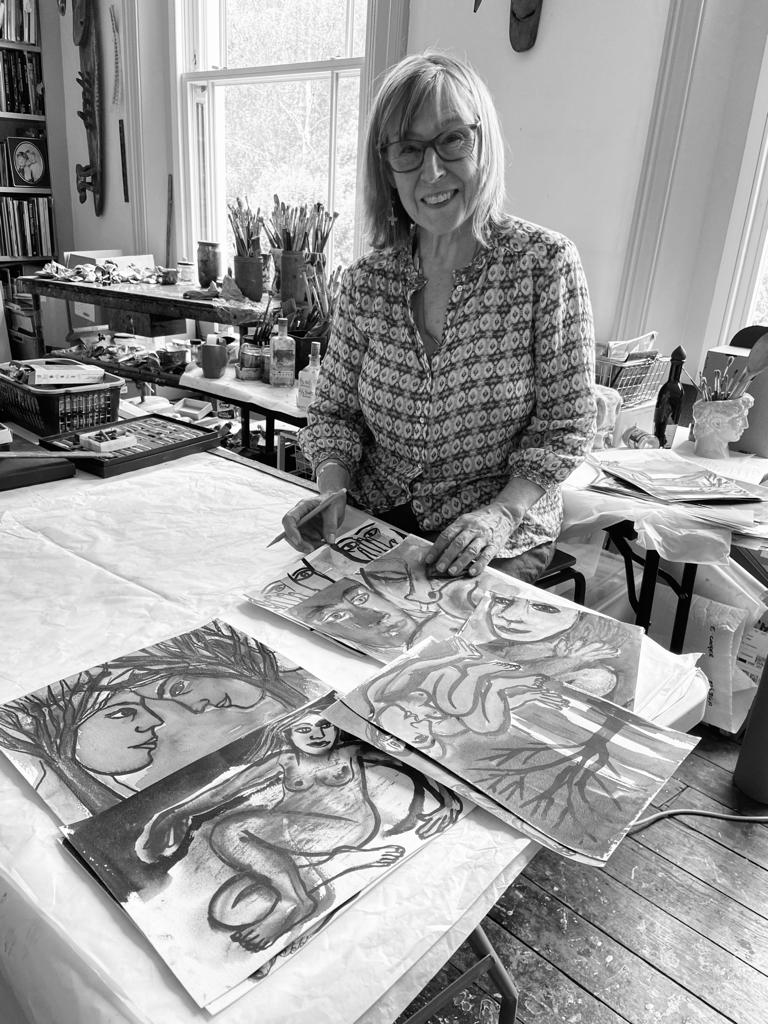 Eileen Cooper RA signing original works on paper in her studio.
Works from Eileen Cooper – Body and Soul: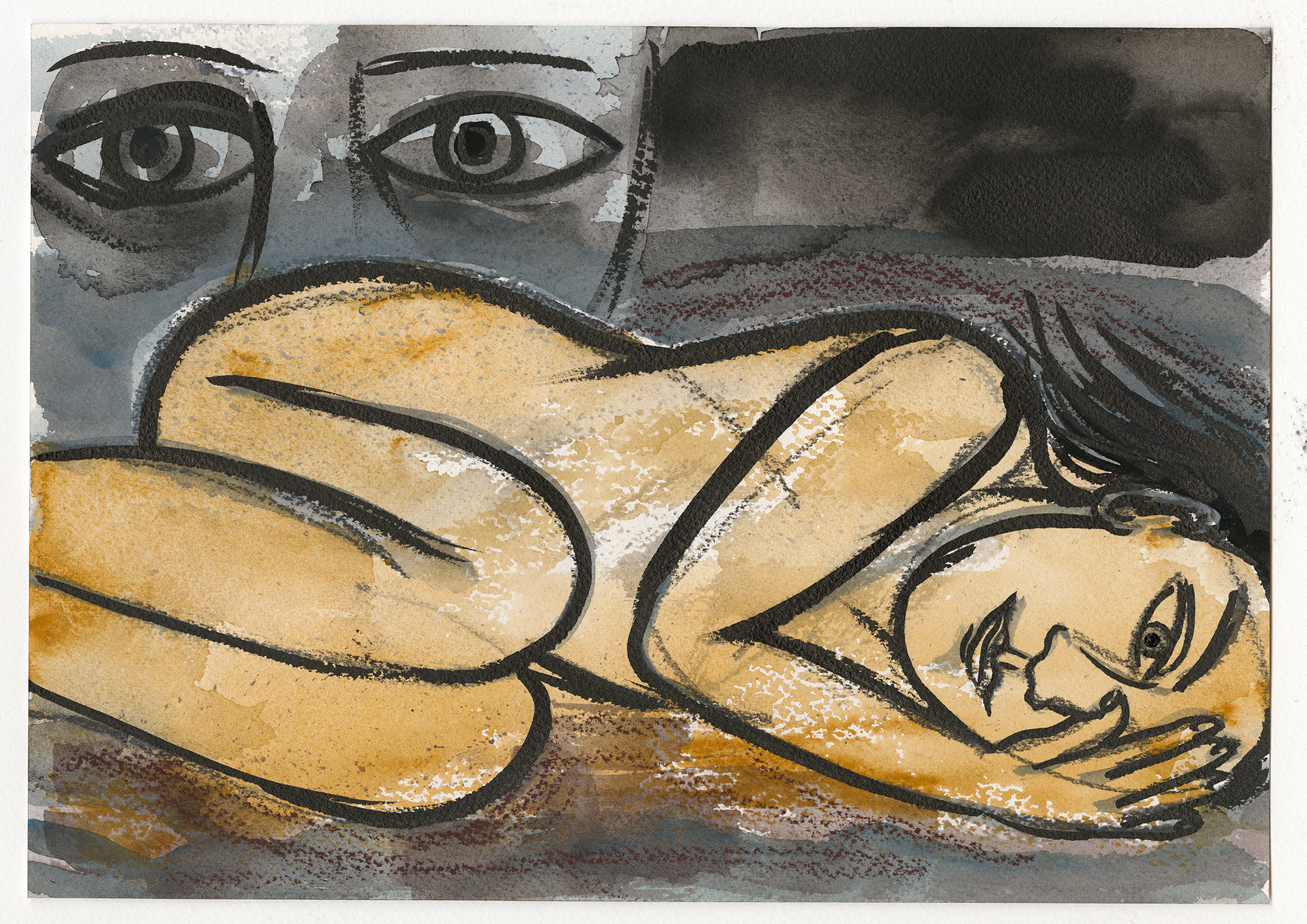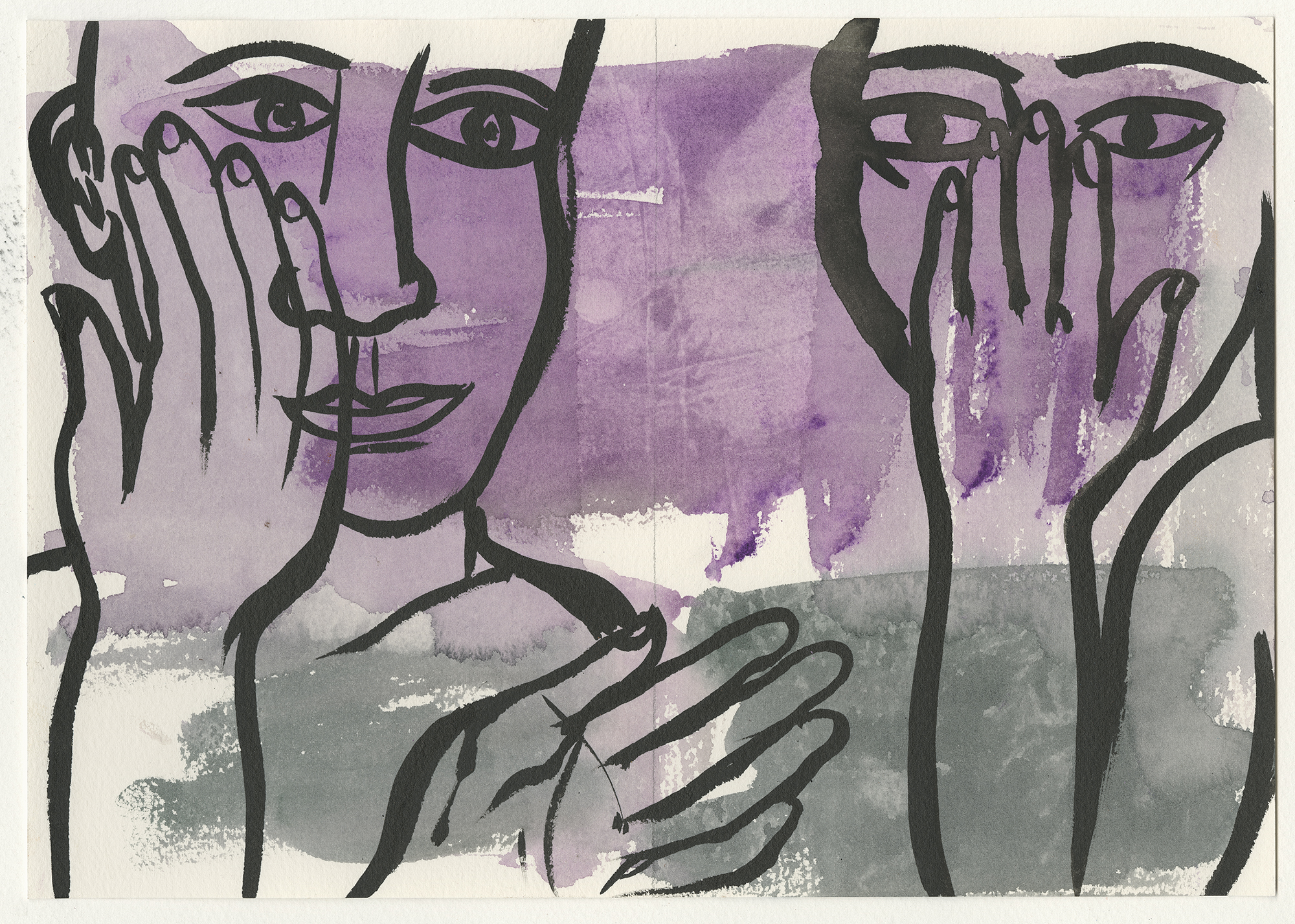 "Body and Soul sits between picture book and sketchbook, these drawings made over many days, weeks and years. My sketchbooks seldom record what is in front of me, more often it is a stream of consciousness, free-form, freethinking, unstructured, of the moment, quick ideas and visiual jotting. Often my sketchbooks are incomplete, sometimes I will return to old ones. 
Frequently I work on individual sheets on paper, in sequence, each one informing the next and having the feel of a pictue book. But, unlike working in a book, where there is a chronological order, I have the opportunity to take pages out and change the order.
The choice of materials can be random, usually what I have to hand. In the sketchbook there is no pressure, playing with materals and images ot see what happens and where it takes me."
– Eileen Cooper RA
RABLEY GALLERY
Rabley Drawing Centre
Marlborough, Wiltshire, SN8 2LW
T +44 (0)1672 511999
Rabley Gallery specialises in drawings, works on paper and contemporary printmaking. Founded in 2004. Members of the International Fine Print Dealers Association.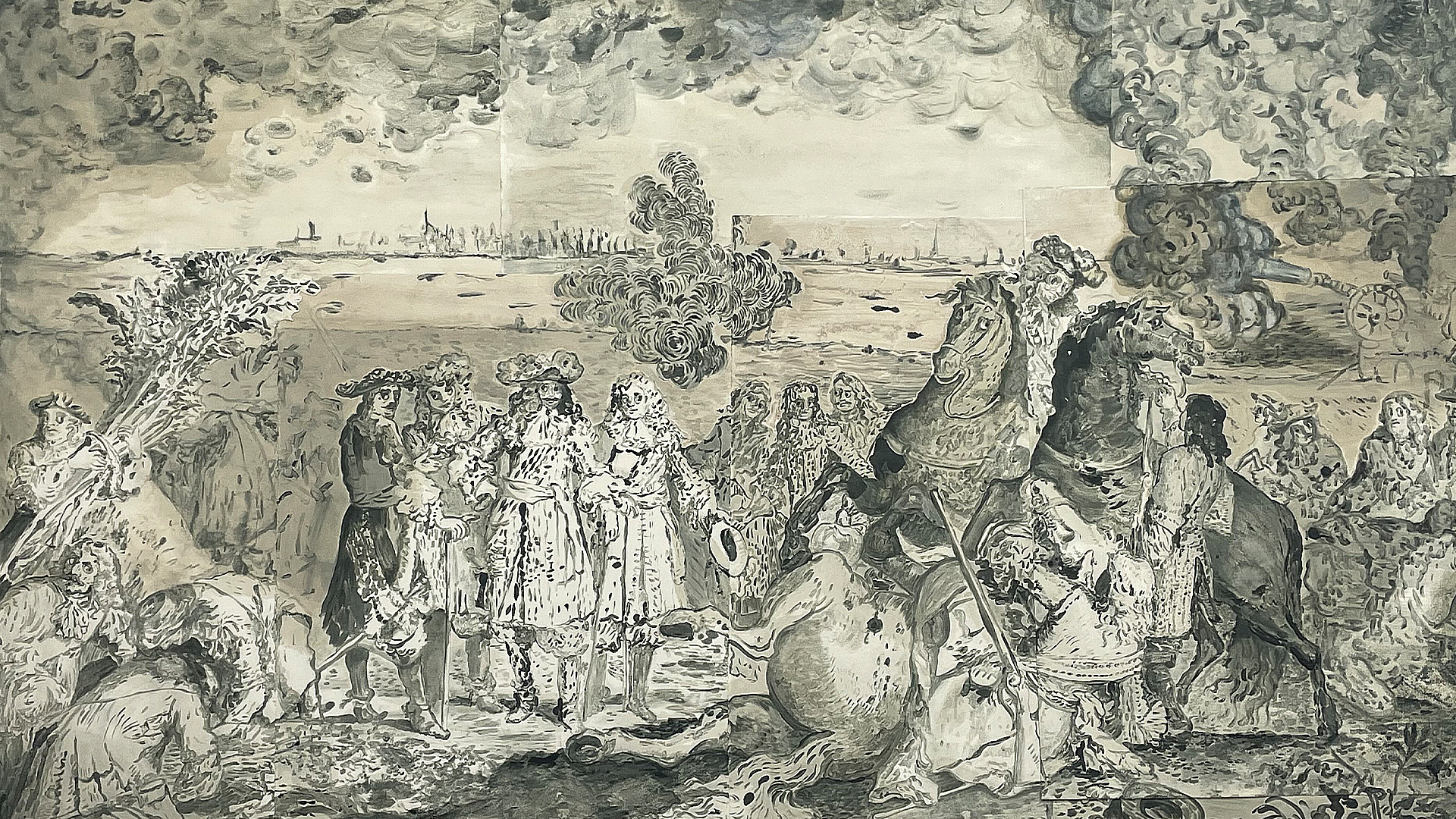 Natasha Michaels is the winner of the Ushaw Residency and Acquisition Prize 2022, awarded last year at the Woolwich Contemporary Print Fair 2022.[More Info]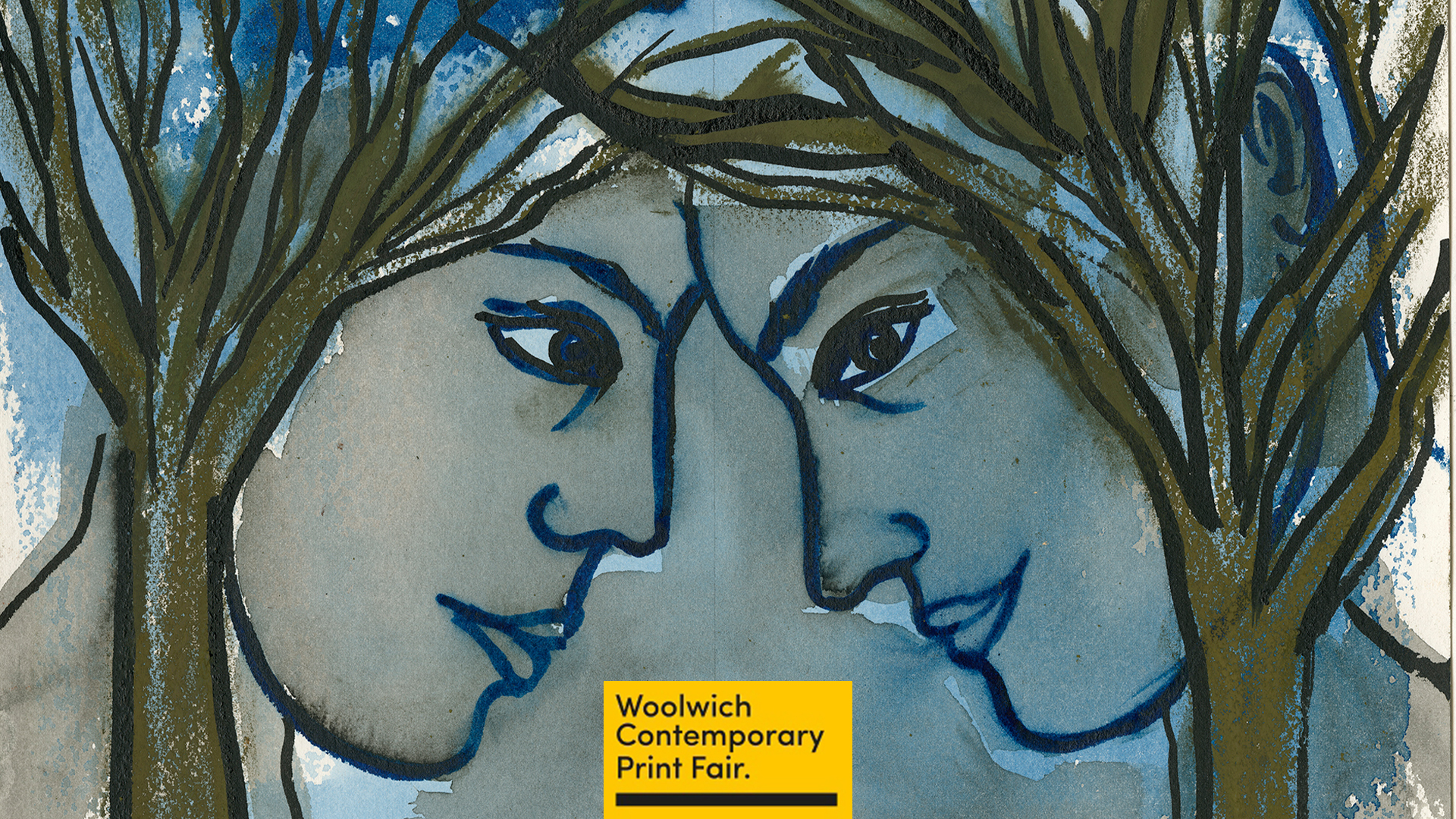 Body and Soul: A new series by Eileen Cooper RA, launching with Rabley Gallery at the Woolwich Contemporary Print Fair 2023[More Info]