COURSE
Mezzotint Moths with Sarah Gillespie
Intermediate Level (some intaglio printmaking experience necessary)
Course is now full
The mezzotint process is a 17th Century intaglio method of printmaking achieving an exquisite soft tonal range by abrading the surface of a copper plate with a toothed rocker and burnishing areas of light by smoothing the surface where the ink will not be held. Transformed by the hand inking of the plate with sticky ink and the transference by the etching press onto the paper.
Arriving on Friday afternoon Sarah will introduce you to her work with moths, from gathering in the field to discussing her prints in the gallery. We will set a moth trap overnight in anticipation of a weekend in the studio and print room.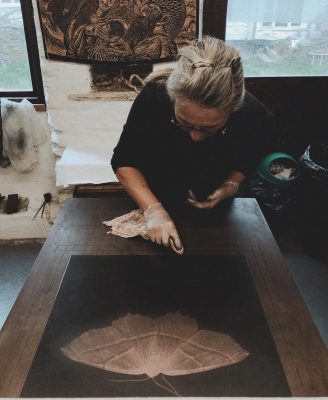 Starting early we will identify the moths, engage in an identification, drawing and photographic session before progressing to mezzotint plate making using prepared mezzotint plates.
The day will start with proofing and finishing the plates in the morning with one to one tuition from Sarah, plus expert technical assistance in the print-room. A group review and close by tea.
• This course includes course only use of the print-room and drawing studio and use of specialist tools
• Access to the gallery and art library
• Access to surrounding farmland environments
Your will be required to book your own accommodation and bring a packed lunch on Saturday and Sunday.
1. Register your interest in this course 
2. Rabley Student Print Bursary
Rabley Drawing Centre has a student print bursary available for this course. If you are currently a student of Art or have graduated in the past 3 years you can apply. Applicants should have a specific interest in the areas of study covered by the course and appropriate intaglio printmaking experience. Please email us for the guidelines and an application form.

[email protected]
3. Covid and cancellation policy –(in brief)
a. We will follow full and current Govt. guidelines to keep all staff and students as safe as possible.
b. Should the cancellation of the course be necessary an alternative date will be offered. If you are unable to attend on these dates a full course refund will be made. This does not include refunds for travel and accommodation, and this should be considered when booking.
c. You may be required to purchase a Covid test at prior to attending this course and submit a clear result 48 hours or less before attending.
When you register your interest in this course you will be send a full copy of our terms and condition prior to payment.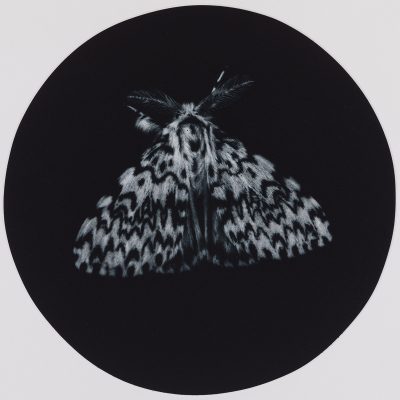 Sarah Gillespie – Wessex Moth Collection Exhibition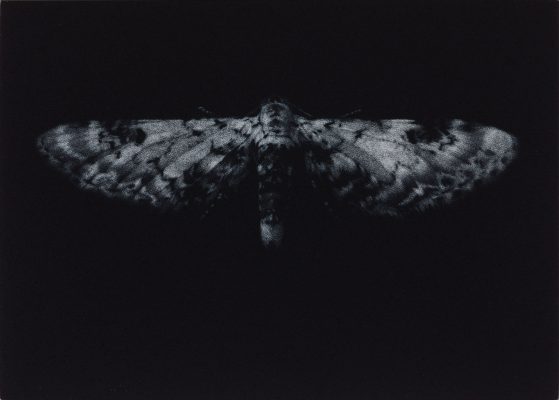 Wessex & Other Moths, 16 July – 14 August 2021.[More Info]
RABLEY GALLERY
Rabley Drawing Centre
Marlborough, Wiltshire, SN8 2LW
T +44 (0)1672 511999
Rabley News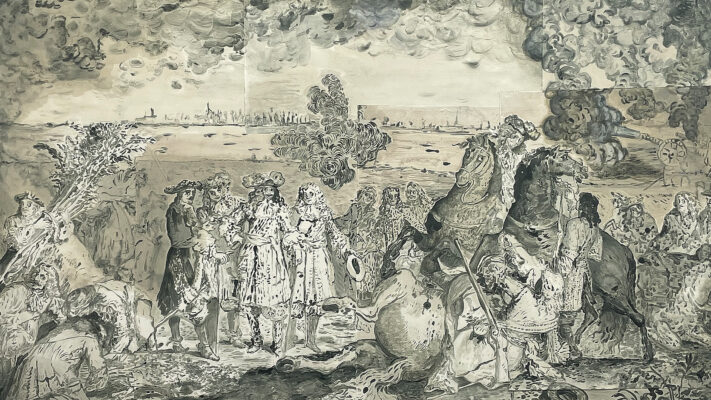 Natasha Michaels is the winner of the Ushaw Residency and Acquisition Prize 2022, awarded last year at the Woolwich Contemporary Print Fair 2022.[More Info]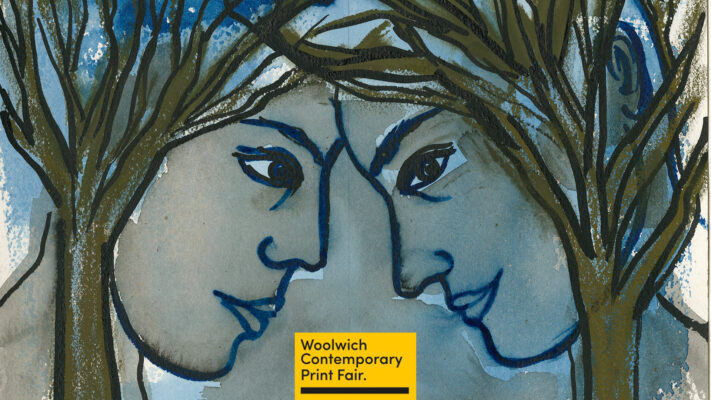 Body and Soul: A new series by Eileen Cooper RA, launching with Rabley Gallery at the Woolwich Contemporary Print Fair 2023[More Info]