Visiting Dates:
11th November 2021 – 14th November 2021
Venue:
Booth 22 and Booth 24
The Fireworks Factory, No.1 St, Royal Arsenal, London, SE18 6HD
BOOK NOW
For artists, the recent closure of cultural spaces created a world of both chaos and creation. Now at the Woolwich Contemporary Print Fair 2021, we think it's time their work gets seen.
It is time to exhilarate the world of modern printmaking with new works by Rabley Gallery artists including:
Rebecca Salter PRA
Emma Stibbon RA
Sarah Gillespie
Sara Lee
Lucy Farley
Amy – Jane Blackhall
Eileen Cooper RA
Nana Shiomi
Ian Chamberlain
Katherine Jones
Natasha Michaels
Prudence Ainslie
Sadie Tierney will additionally exhibit at Booth 24, as the
Prizewinner for the Boodle Hatfield Prize 2020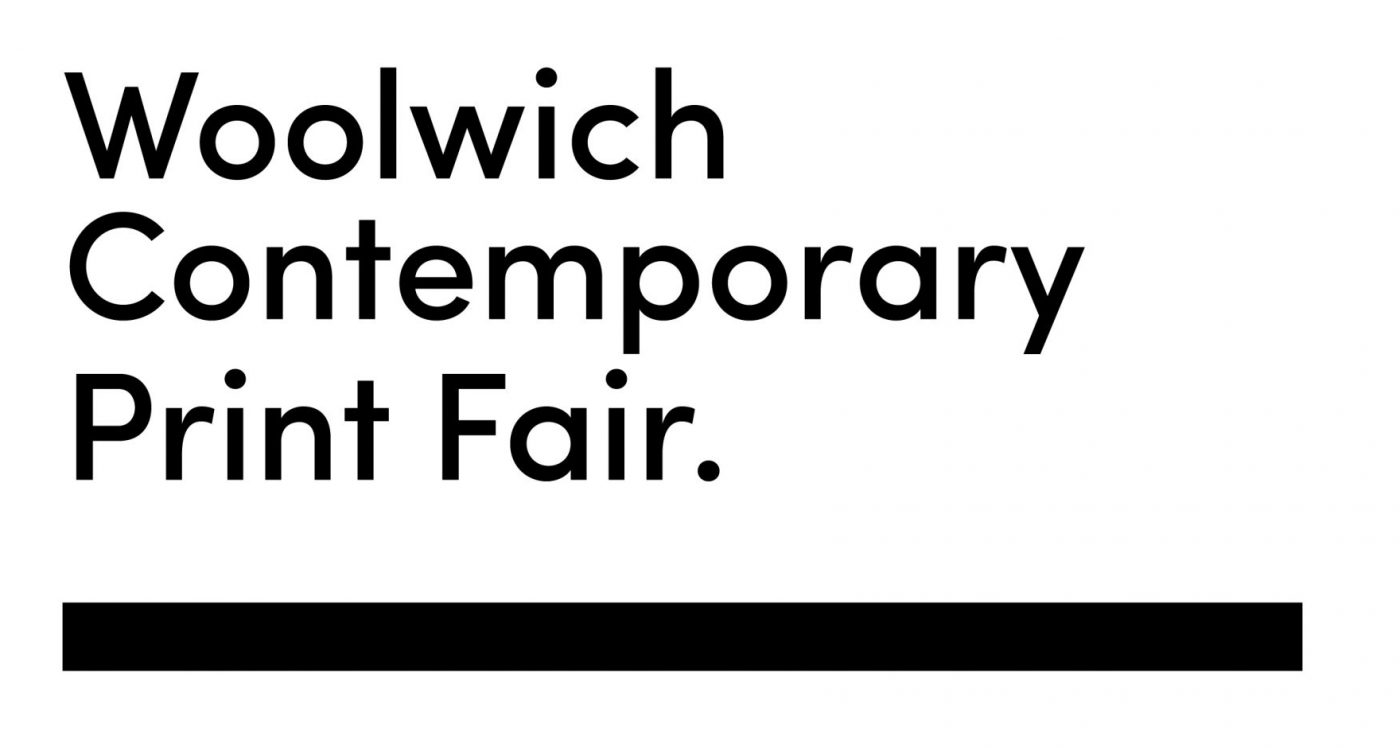 WCPF is the UK's largest art Fair dedicated solely to contemporary original printmaking and works on paper, bringing together over 500 international artists and 800 original works for an exciting line-up of ones-to-watch, well-known names and internationally renowned specialist galleries.
Featured Works and Booth Highlights:
View our Catalogue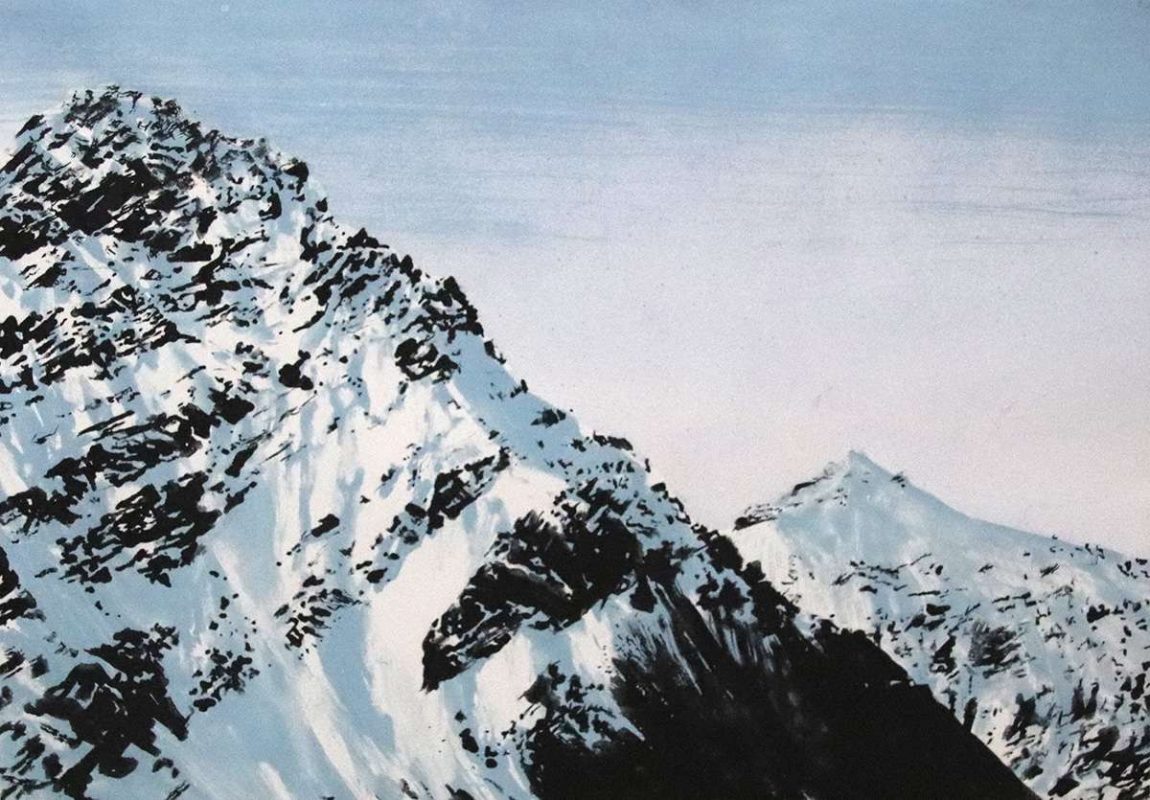 Emma Stibbon RA
'Snowline, Svalbard' (Left) is an image made from Emma Stibbon's recent residency in Longyearbyen, where she was fortunate to be invited by the Queen Sonja Print Award.
She has witnessed the grandeur of both the Arctic and Antarctic. Through these expeditions she explores the extraordinary beauty and drama of these extreme locations.
Sadie Tierney
Sadie is the Prizewinner of the Boodle Hatfield Solo Stand. She is exhibiting in a dedicated solo stand at this year's fair, Booth 24. In addition to this, Sadie's work is featuring in an upcoming exhibition at Rabley Gallery opening 20th November – 18th December.
Working within the woodblock medium, Sadie studies the changing light on various mountain views, varying the inking to create a more fluid and emotive way to record and represent this change.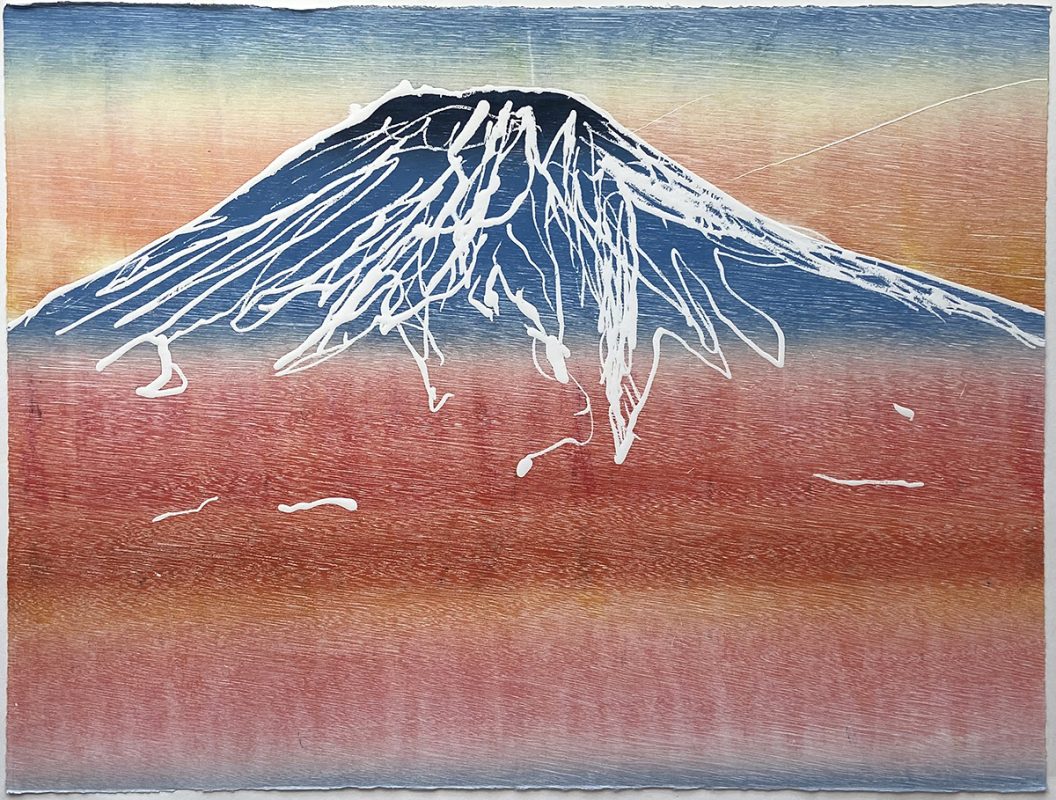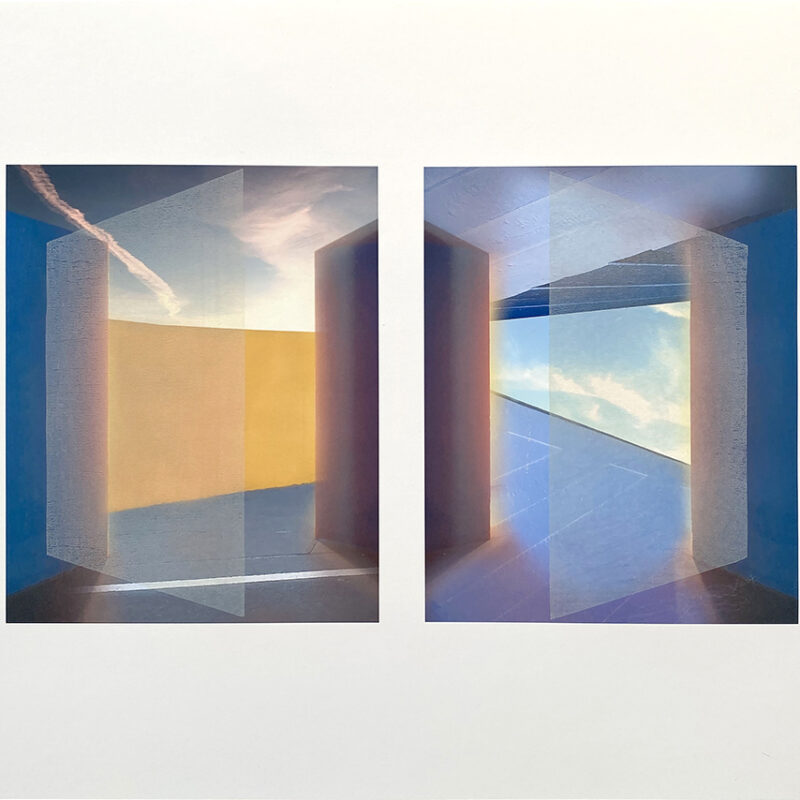 Prudence Ainslie
Prudence Ainslie has been awarded the Mokuhanga Innovation Laboratory Artist in Residence, based in Yamanashi Prefecture, Japan. She is attending this programme April – May 2022.
Her work combines methods of ancient Japanese woodblock technique in the ukiyo-e tradition with contemporary digital printing, focusing on architectural formations and spaces of contemplation.
Katherine Jones
Katherine Jones is exhibiting a new publication, 'Folding Inside Outside', 2021. It demonstrates masterful collagraph print-making and its subject explores temporary structures in nature as a metaphor for vulnerability in a fragile world.
Having just finished a solo exhibition at Rabley Gallery entitled, 'The Iron in the Earth', the work from this show will be going on tour to the Brixton Library, local to Katherine's studio, from 11th – 22nd November.
The work emulates the wonders of looking closely at, and finding strength in quiet moments of nature.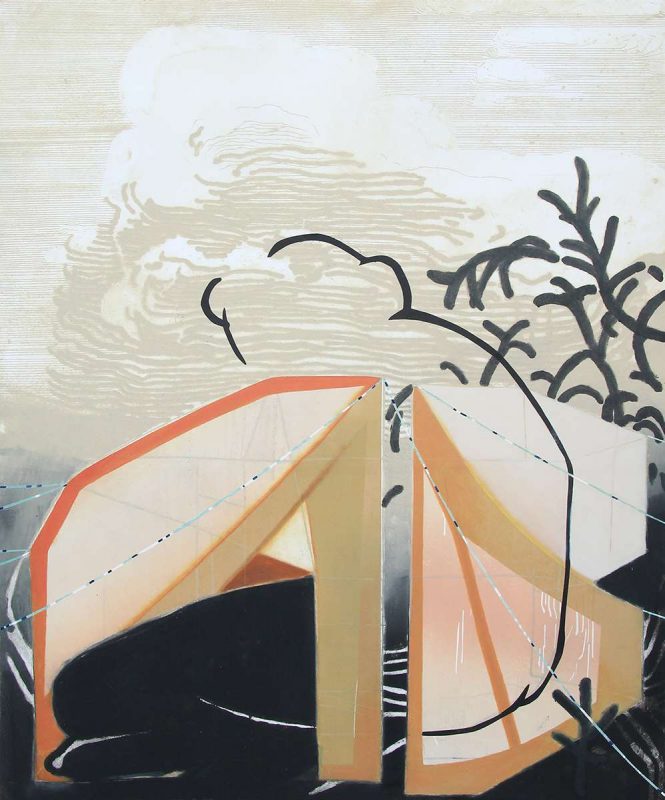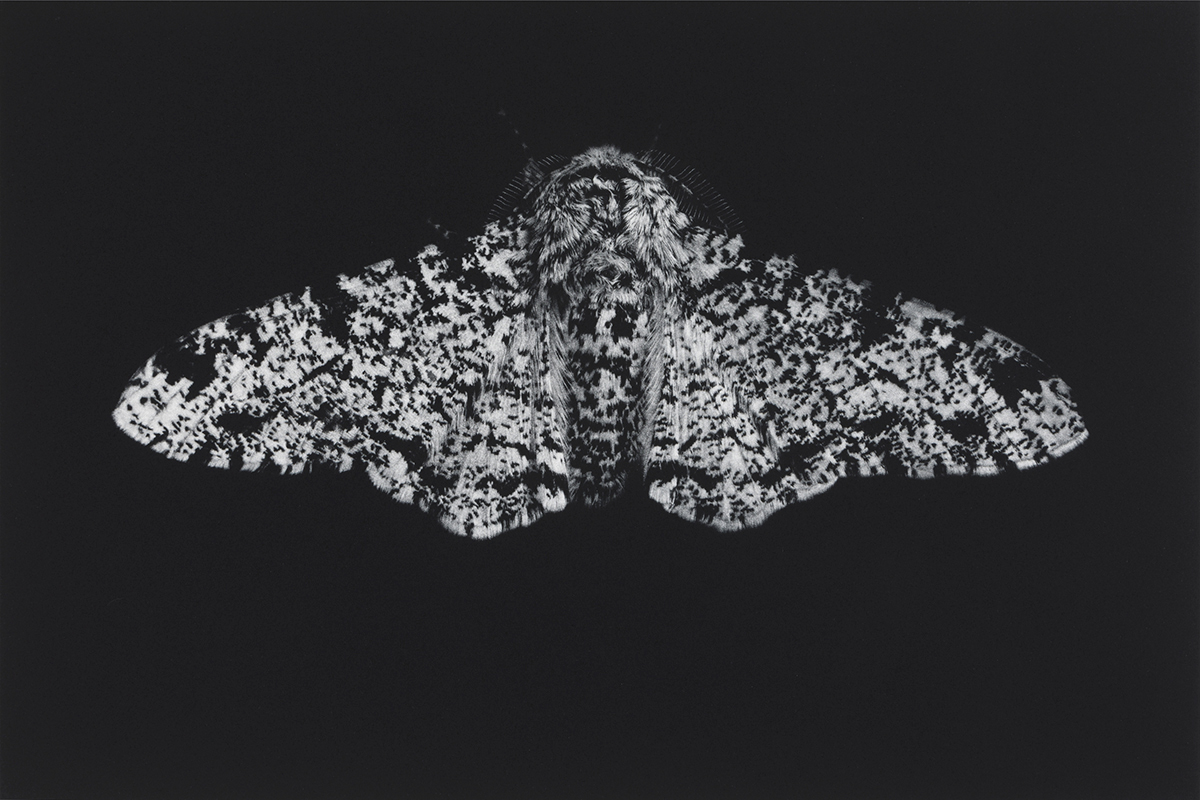 Sarah Gillespie
Sarah Gillespie makes mezzotint prints, an old, slow and painstaking method that produces unique velvet blacks and soft tones. Her work encourages us to refocus our gaze toward the everyday and the overlooked; moths, blackbirds and winter-suns.
Sarah's series of moth prints comment critically on the 50% loss of Britain's wild diversity since WWII. She says, "It is not too late though, the beauty, the intricacy and entangled lives of moths are there for all to see, and love with, if we will but open out eyes."
View Works in Rabley Gallery's Online Shop:
RABLEY GALLERY
Rabley Drawing Centre
Marlborough, Wiltshire, SN8 2LW
T +44 (0)1672 511999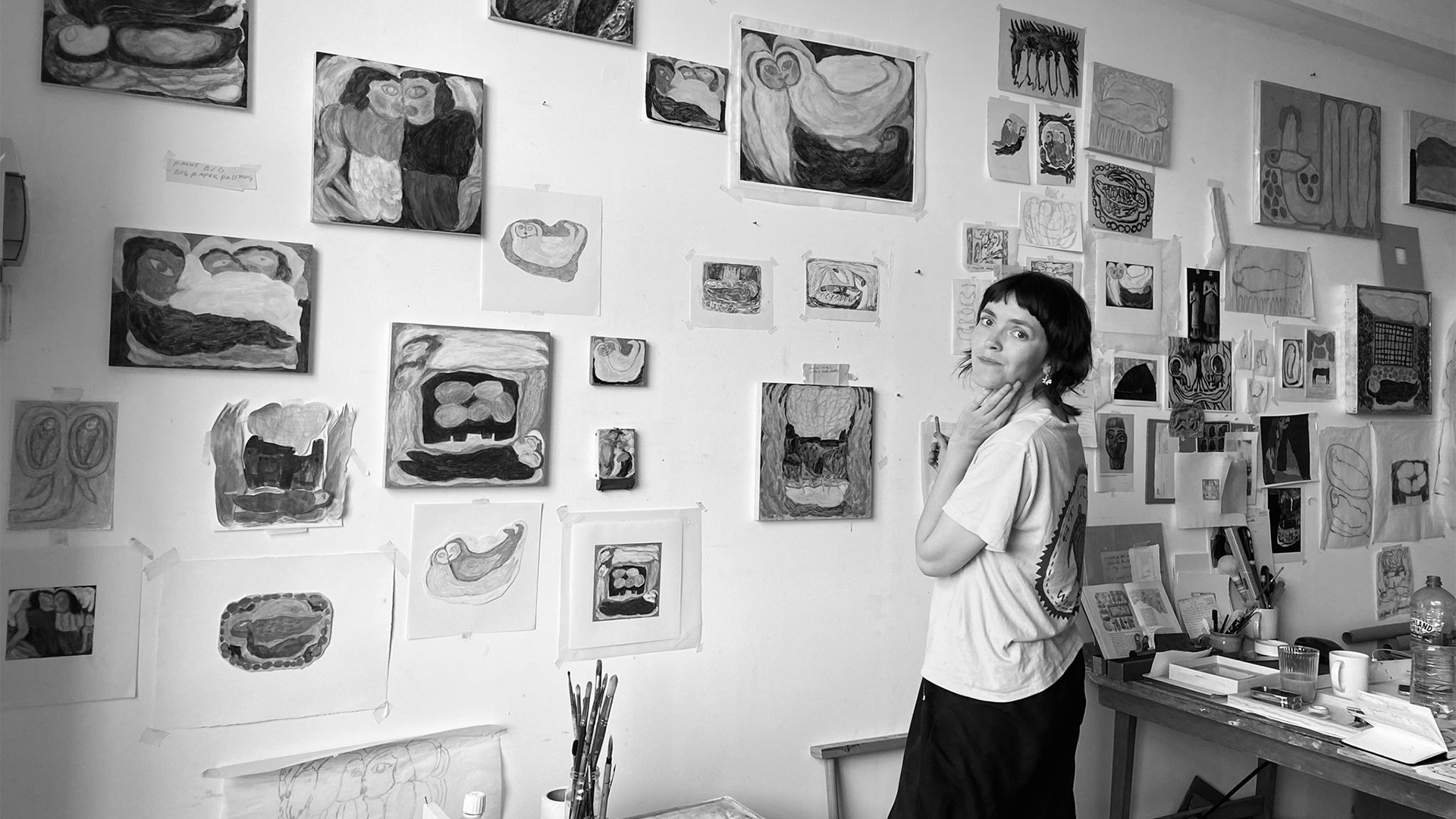 We are delighted to announce Molly Martin will be joining our roll call of talented artists at Rabley Gallery.[More Info]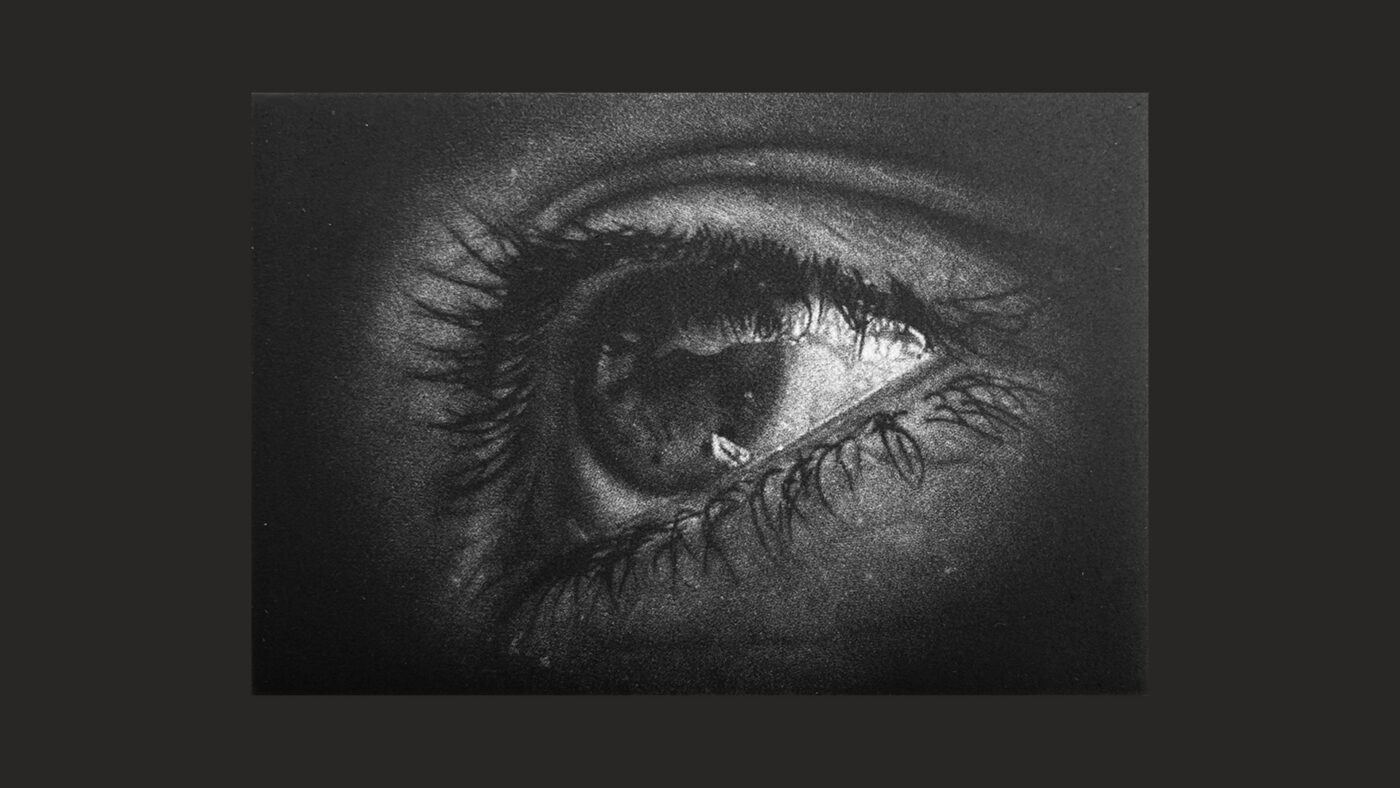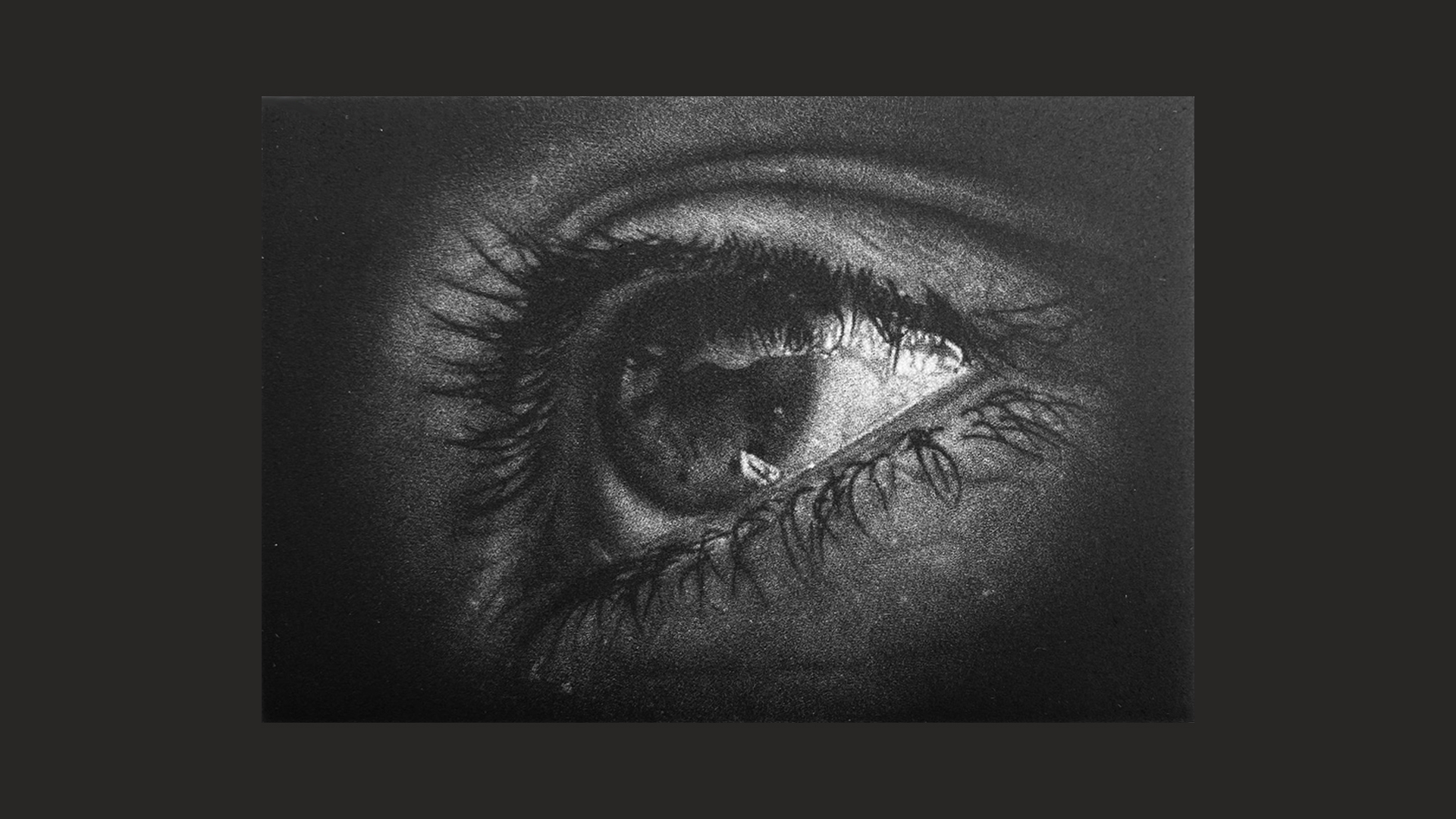 Rabley Gallery contribute recent commissions for the National Portrait Gallery.[More Info]