Sadie Tierney
The Mountains are Calling and I Must Go
20th November 2021 – 18th December 2021
Mountains are so often beguiling. They signal the transition from ordinary earth, to the extraordinary and the return therefrom. These are the sacred monuments that inspire the work of Sadie Tierney.
Rabley Gallery is thrilled to exhibit a new collection of Sadie's work that ventures through mountain ranges and morning dusks, in a variety of mediums.
BOOK BELOW TO VISIT
Leysin Sunset: High Wire
Acrylic, Somerset Satin 400gsm paper, 50 x 75 cm, 2021
"This painting was made in response to a visit to Switzerland. It was amazing to be immersed in a vast, wild landscape and watch the tiny precarious cable cars carrying people to the mountain tops, a fragile but constant connection to the enormity and visual permanence of nature on a grand scale."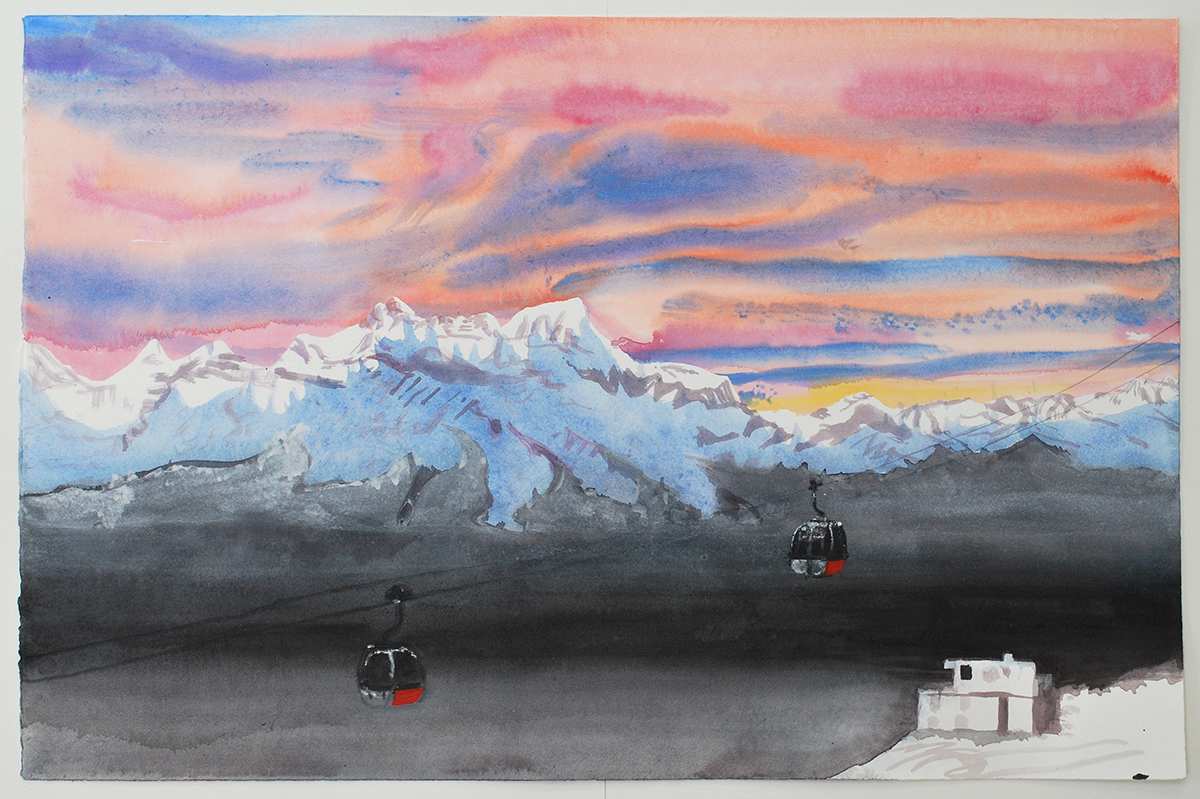 Fujisan EV6/10
Woodcut, Somerset Satin 400gsm paper, 56 x 76 cm, 2021
"Mount Fuji is a powerful symbol of a nation, sometimes crystal clear at other times lost in haze and fog, symmetrical and timeless. I felt blessed to have seen it at all, and the feelings of awe, transience and feeling tiny in the enormity of its presence stayed with me and is still informing an ongoing series of work."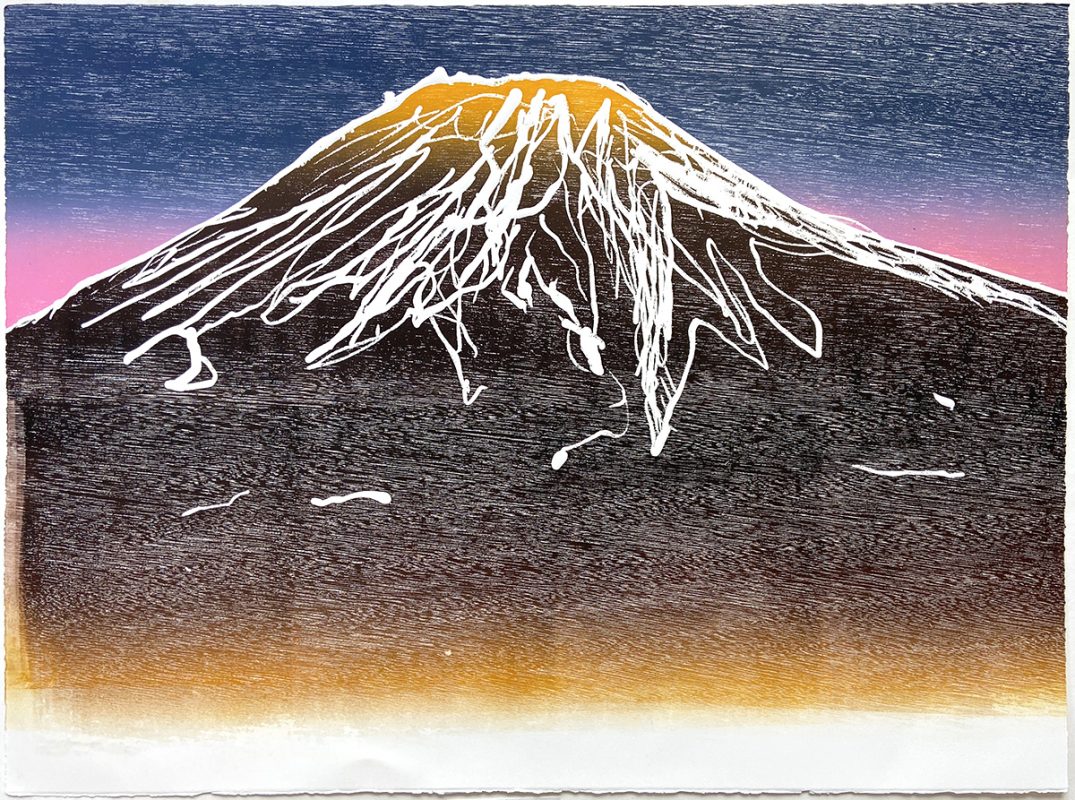 Lift: Dusk
Lithograph and Hand Colour, 27 x 35 cm, 2021
Part of a limited edition series, this lithograph and others are informed by Sadie's various sketches and drawings recording glimpses of some of the incredible places she has travelled to. A combination of dappled sunset sky, and expressive mountain landscape inspires both awe and adventure.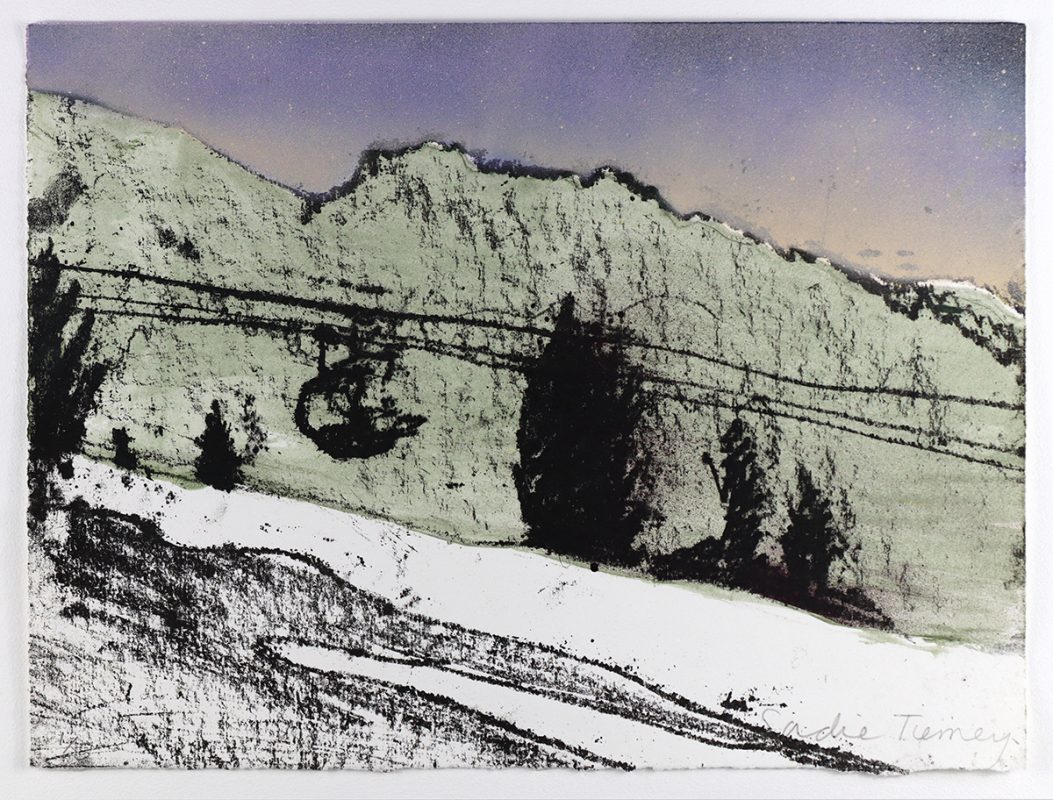 View in Print Shop: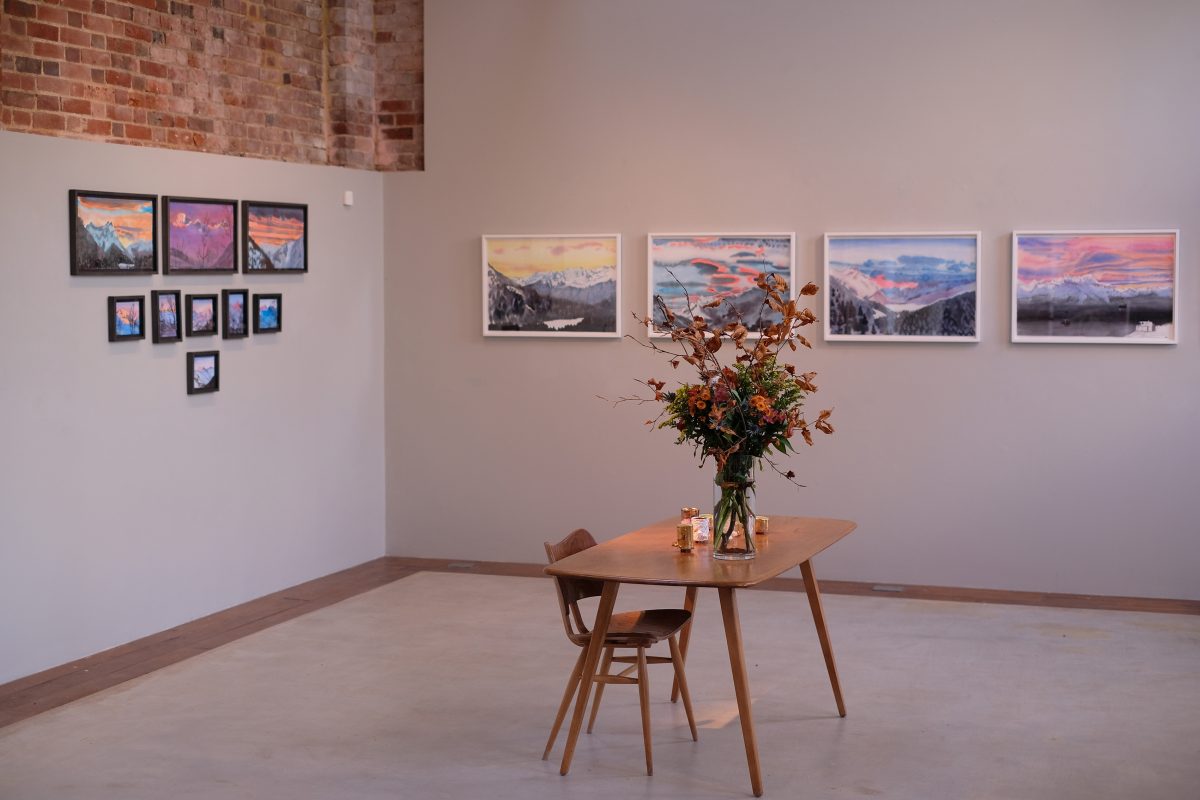 Sadie Tierney – Series of Watercolour and Acryllic Paintings. Installation photograph at Rabley Gallery Exhibition.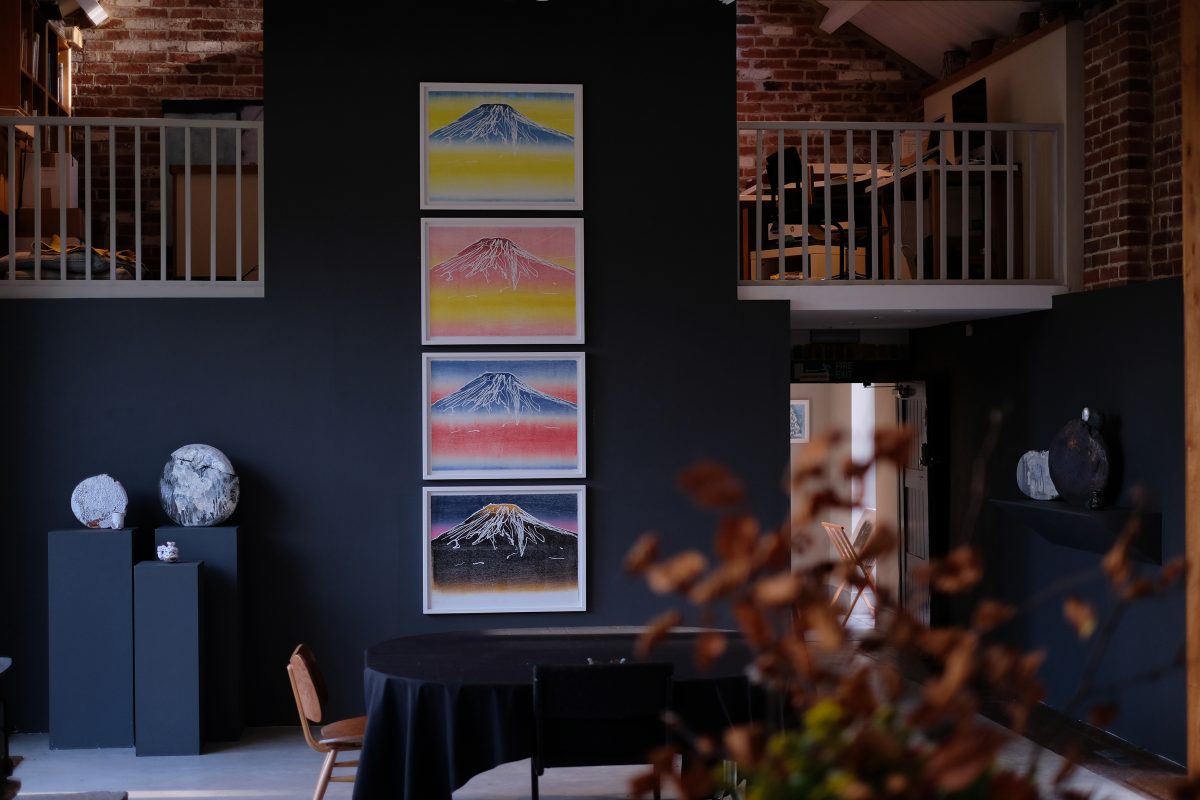 Sadie Tierney – Fujisan Edition Variables. Installation photograph at Rabley Gallery Exhibition.
Associated Events:
Sadie has been awarded the Boodle Hatfield Printmaking Prize
In association with Woolwich Contemporary Print Fair
Sadie Tierney was awarded the dedicated solo space at the fair, and will exhibit a new series of 14 woodcuts for the show. They focus around the themes of mountains, isolation and discovery.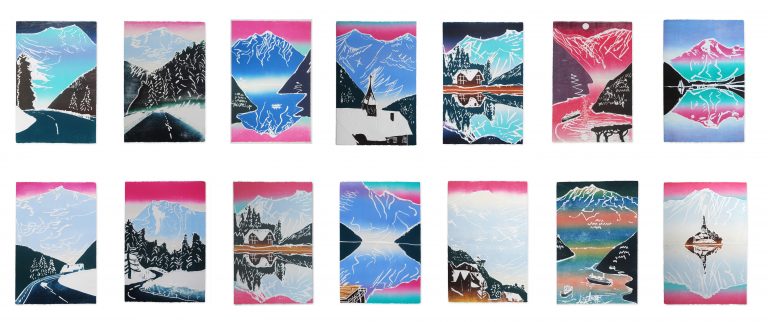 RABLEY GALLERY
Rabley Drawing Centre
Marlborough, Wiltshire, SN8 2LW
T +44 (0)1672 511999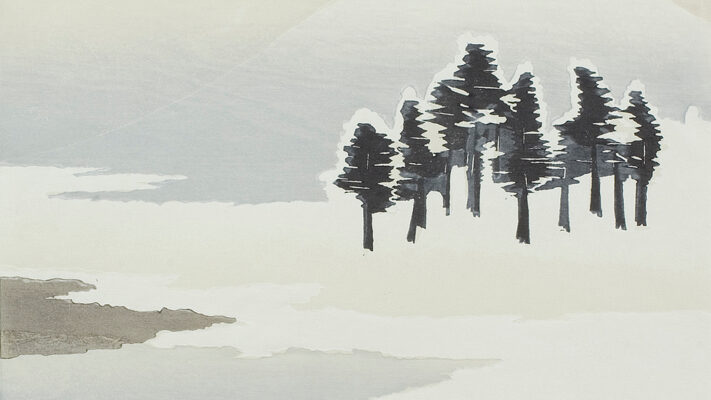 Works by artists Amy Jane Blackhall, Paul Furneaux RSA, Katherine Jones RA, Rebecca Salter PRA,[More Info]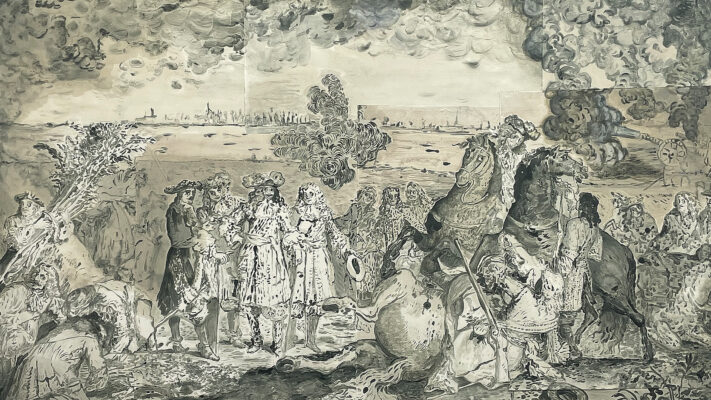 Natasha Michaels is the winner of the Ushaw Residency and Acquisition Prize 2022, awarded last[More Info]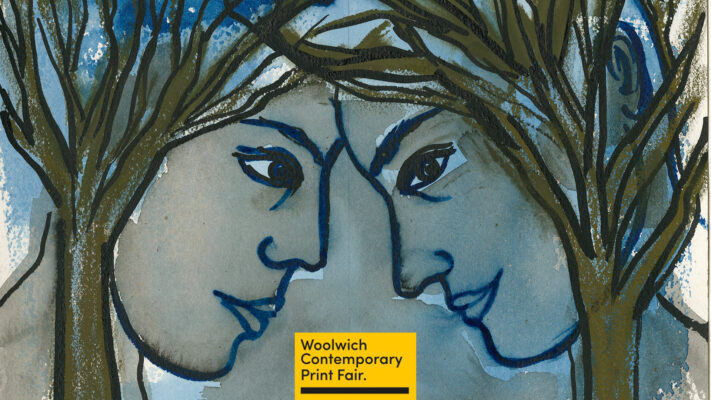 Body and Soul: A new series by Eileen Cooper RA, launching with Rabley Gallery at[More Info]