EXHIBITION
SARAH GILLESPIE
Wessex & Other Moths
16 July – 14 August 2021.
Entry Free. Booking Essential
PRIVATE VIEW
Thursday 15 July
4 –7.30pm
Rabley Gallery is at the heart of farmland, brimmed by woods, fields, river and downland in and area of outstanding natural beauty (ANOB) on the Marlborough Downs. It is habitat to over 300 species of moths– a 'tip of the iceberg' list that has spurred my interest, leading to us inviting Sarah Gillespie to present these stunning Wessex moth prints whose names read like incidental poetry 'Lime-speck Pug, White Plume, Light Emerald, Black Arches, Small Phoenix, Yellow-tail, Common Quaker'
We will be exhibiting and extended collection 'Wessex and Other Moths'
by Sarah Gillespie at Rabley Gallery throughout July and August 2021. Entry Free. Booking Essential.
Rabley Gallery is delighted to welcome Sarah Gillespie to its fold with meticulously detailed studies of moths, highlighting the diverse and mysterious beauty of these night creatures. From her mezzotint prints the shimmering moths emerge humming from the darkness. The velvet black of the inked paper releases their luminous spirits.
"Misunderstood, overlooked moths are deeply unloved by most humans. Unseen in the dark and dismissed as 'dull' in favour of their flashier, diurnal cousins, the butterflies. Moths are in fact more numerous and more varied, are a major part of our biodiversity and hold vital roles in the wildlife ecosystem" Sarah Gillespie
It is the moonlight refracting in the dusty scales of the moth's wings that reveals their iridescent and intricate patterns. The making of the Mezzotints is synonymous with the surface of the moths. Through this slow and painstaking method, Gillespie draws each moth from the toothed surface of the printing plate by burnishing the light, trapping the detailed pattern, tones and shape into the surface. There are no hard outlines as gradual tones edge to the darkness surrounding them.
Gillespie is most at home in the countryside and through the span of her career she has been a successful landscape painter. Started in 2019, 'The Moths' are an on-going endeavour; she is not an entomologist, but a person in tune with the fragile state of our delicate ecosystem, quietly making her mark by enticing us with beauty.
Recently larger scale images have emerged, but our introduction is this small and intimate collection of Wessex moths. Like reading Thomas Hardy, you do not have to live in Wessex to love and collect them!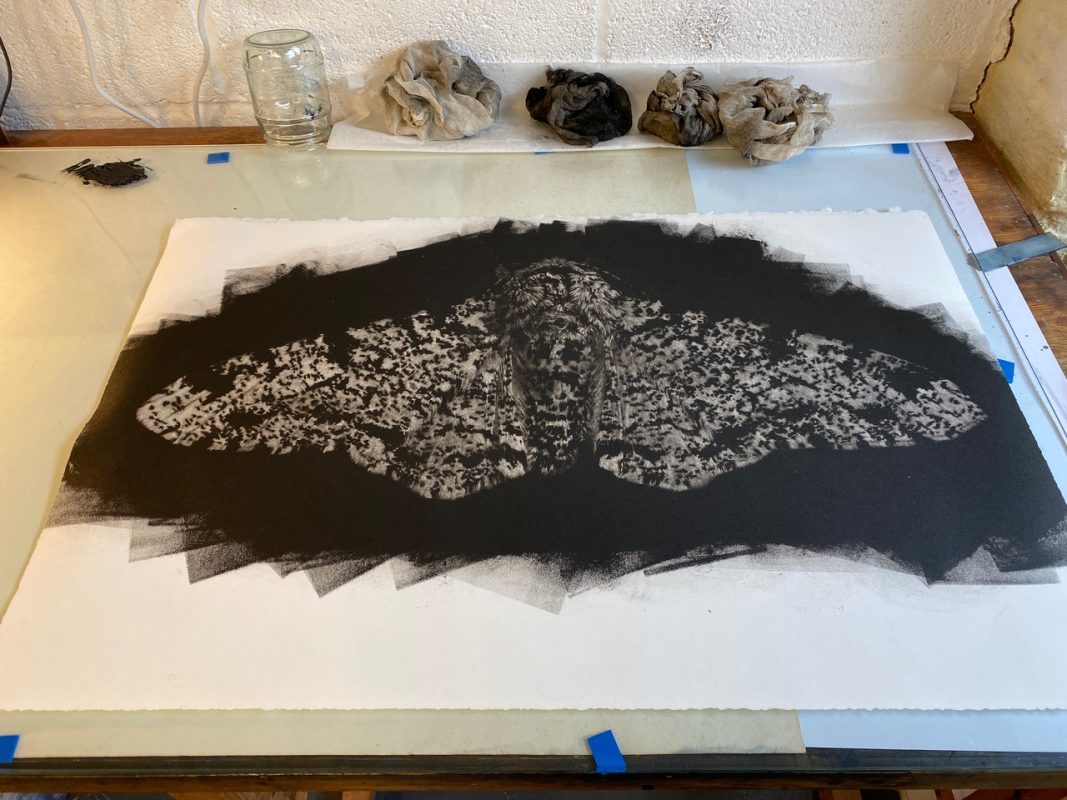 Sarah Gillespie was born in Winchester in 1963. She studied 16th & 17th century methods and materials at the Atelier Neo-Medici in Paris and then read Fine Art at Pembroke College, Oxford (BFA Ruskin School of Drawing & Fine Art). On leaving She was awarded the Elizabeth Greenshield Foundation International Award for figurative art and has had a successful career as a painter. In 2016 she was elected a member of the Royal West of England Academy.
Her work is held in public and private collections including: Victoria Gallery, Bath; Government Offices for the South West, UK;
Royal West of England Academy; Sharpham Trust; Chatsworth House; Museum of Fine Arts, Yekaterinburg, Russia.
Sarah Gillespie – Mezzotint Moths Course
RABLEY GALLERY
Rabley Drawing Centre
Marlborough, Wiltshire, SN8 2LW
T +44 (0)1672 511999
Rabley News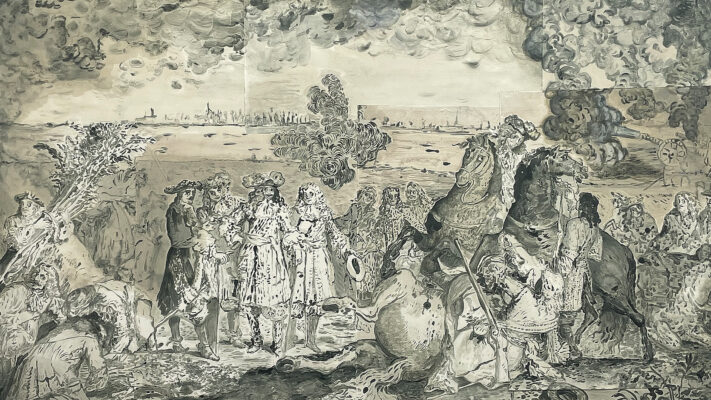 Natasha Michaels is the winner of the Ushaw Residency and Acquisition Prize 2022, awarded last year at the Woolwich Contemporary Print Fair 2022.[More Info]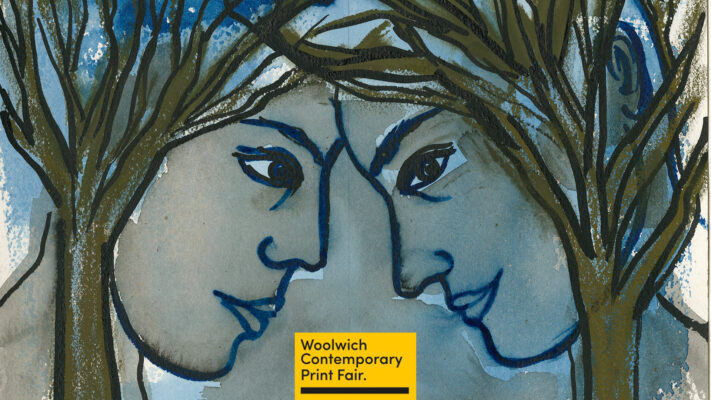 Body and Soul: A new series by Eileen Cooper RA, launching with Rabley Gallery at the Woolwich Contemporary Print Fair 2023[More Info]