Sarah Gillespie – A Lament for the Bordered Gothic (Detail). Mezzotint, 49.5 x 74 cm, Edition 30, 2022
"This a lament for all of our winged nocturnal neighbours and their gradual passing from our lives." – Sarah Gillespie
Rabley Gallery is delighted to launch two new mezzotints by Sarah Gillespie of the Bordered Gothic Moth. This adds to the collection of 26 prints of moths currently in the Victoria and Albert Museum collection and further explores the artist's interest in the luminous power of mezzotint engraving to express beauty and vulnerability.
Lament for the Bordered Gothic and Bordered Gothic (Small) were made in response her recent six month artist residency at the Cambridge University Museum of Zoology. The Bordered Gothic moth (Heliophobus Reticulata) is critically endangered in the UK.
In the large scale mezzotint Lament for a Bordered Gothic, (49.5 x 74cm) the detail of the moths top wing pattern subtly contrasts with the softer underwings, emerging from an expansive plane of velvet darkness in the black background. The smaller study Bordered Gothic (Small) (20.5 x 20cm), draws us in with a casting light, framed by a paper border. Its modest scale does not lessen the image's strong and beautiful presence.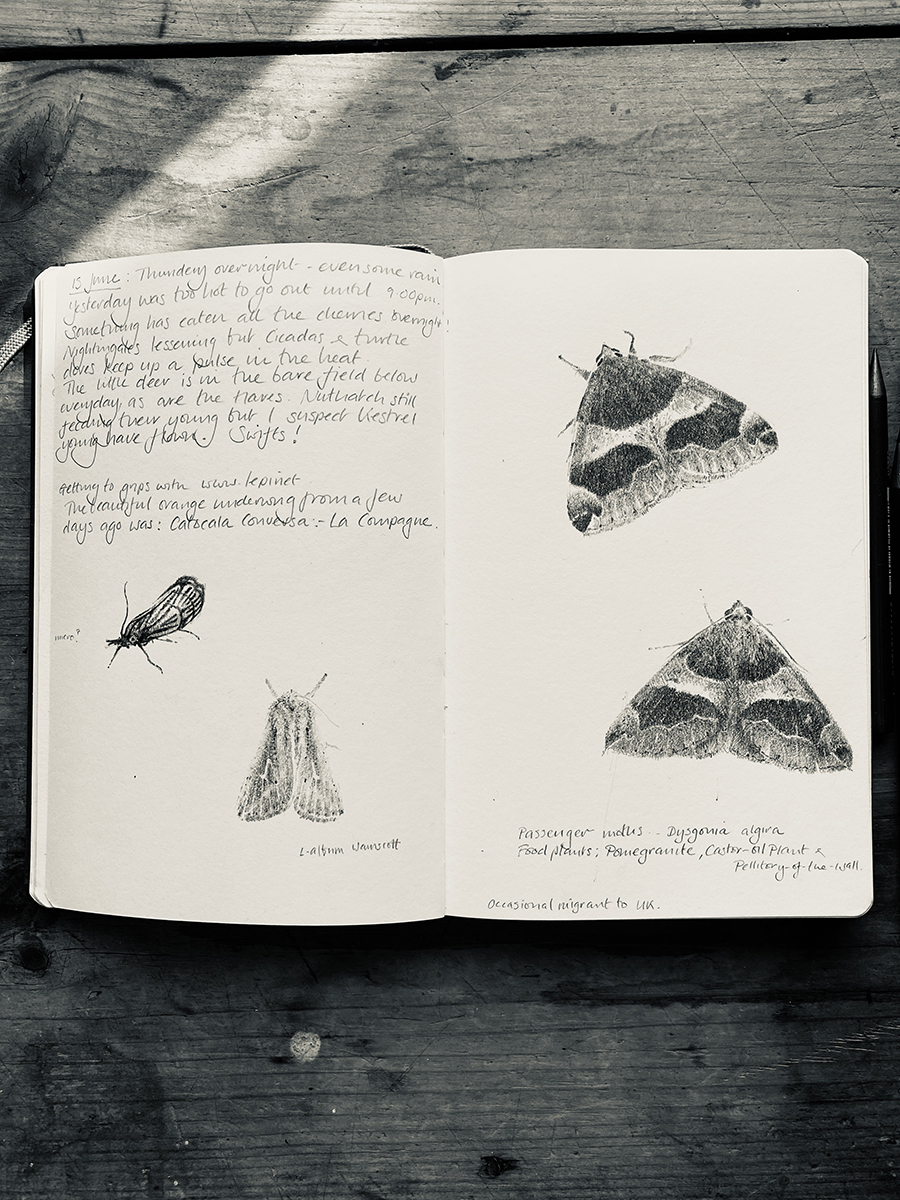 Sketches by Sarah Gillespie, beginning the process.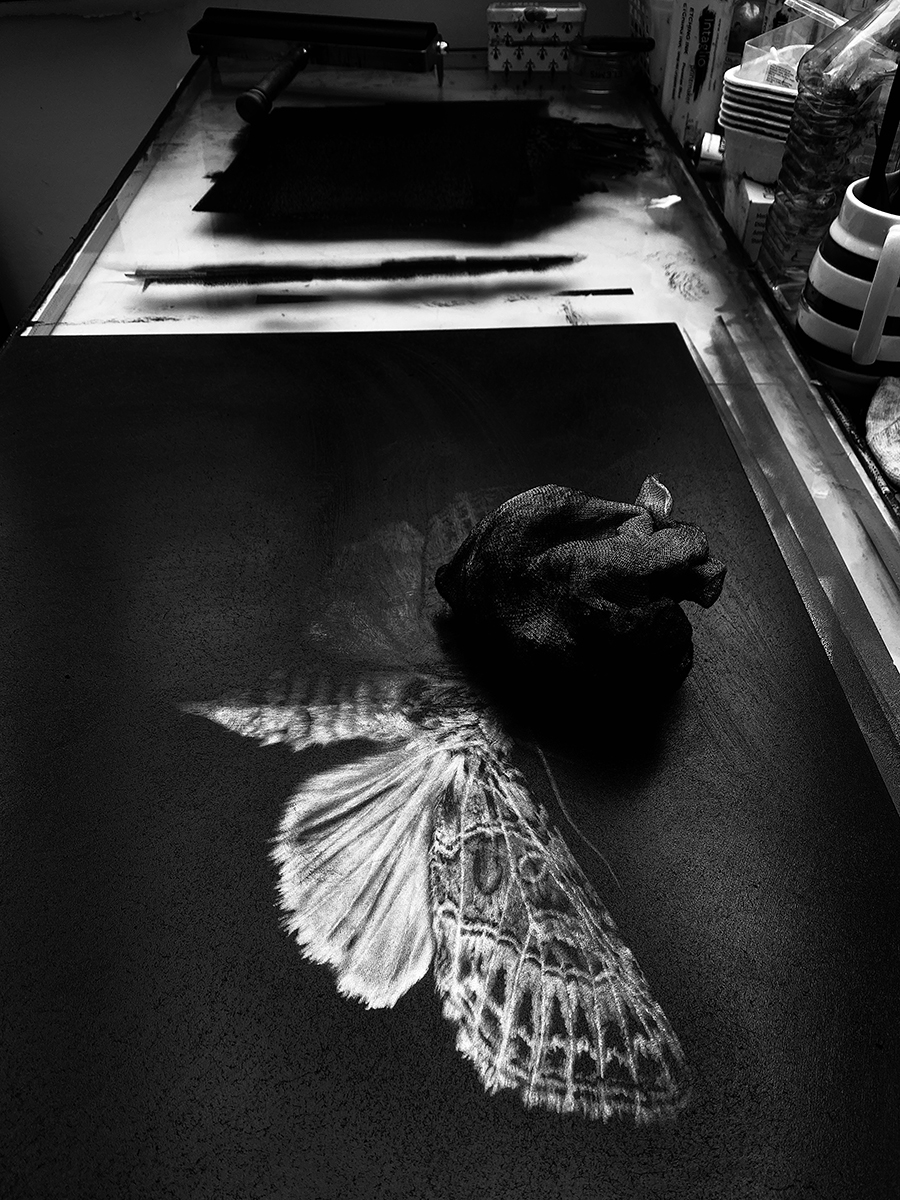 Wiping the copper plate in the studio after inking.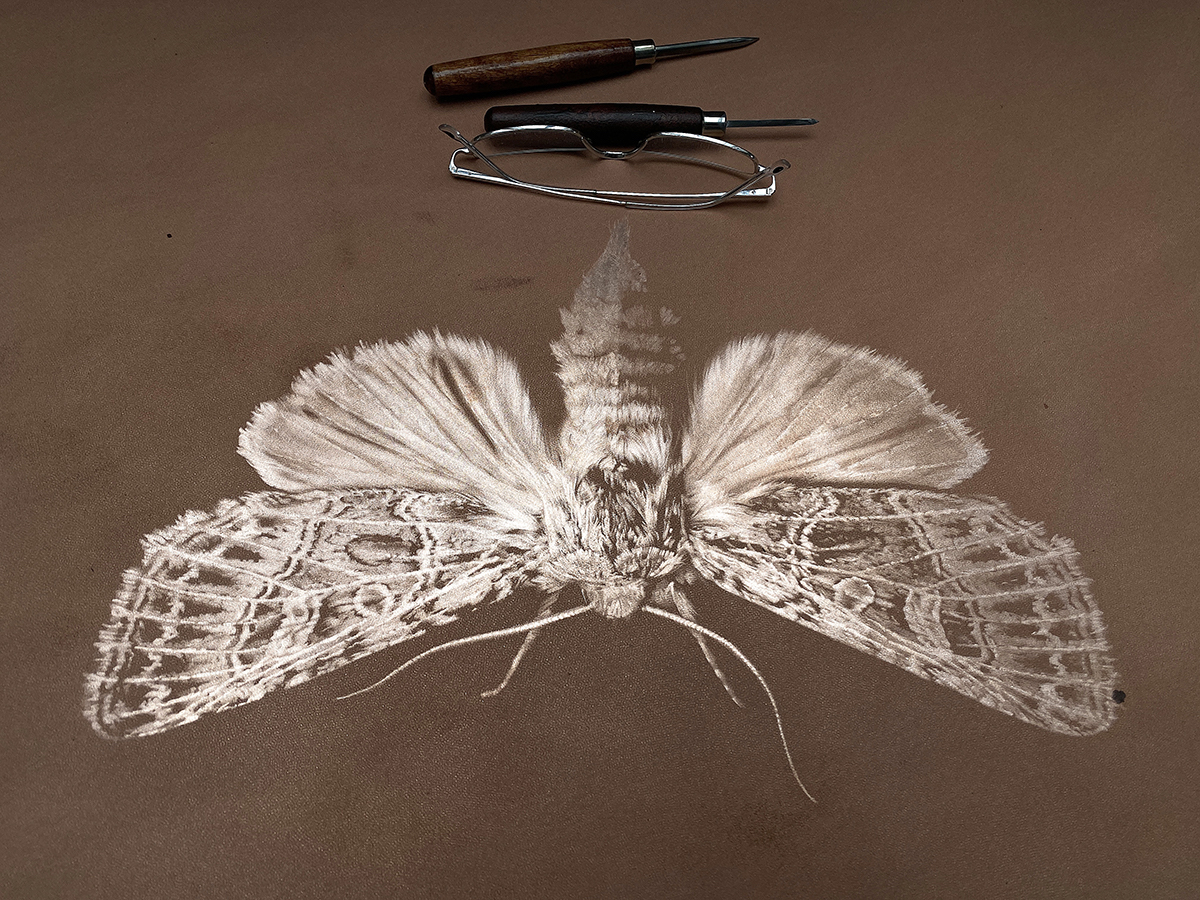 The mezzotint plate of A Lament for the Bordered Gothic, with the artist's primary tools.
Short film depicting the process of printing A Lament for the Bordered Gothic, 2022.
RABLEY GALLERY
Rabley Drawing Centre
Marlborough, Wiltshire, SN8 2LW
T +44 (0)1672 511999