Dates:
20th April – 24 April 2022
Find Us:
Stand 11
Business Design Centre
52 Upper Street
Islington, London
N1 0QH
BOOK NOW
At the London Art Fair 2022, Rabley Gallery is excited to announce a presentation of brand new works on paper, original Fine Art prints and ceramics from our exciting selection of artists, including:
Emma Stibbon RA
Sarah Gillespie
Lucy Farley
Rebecca Salter PRA
Sara Lee
Jo Taylor
Eileen Cooper RA
Ian Chamberlain
Katherine Jones
Natasha Michaels
Tim Copsey
View Rabley Gallery Online Catalogue
Featured Works and Booth Highlights: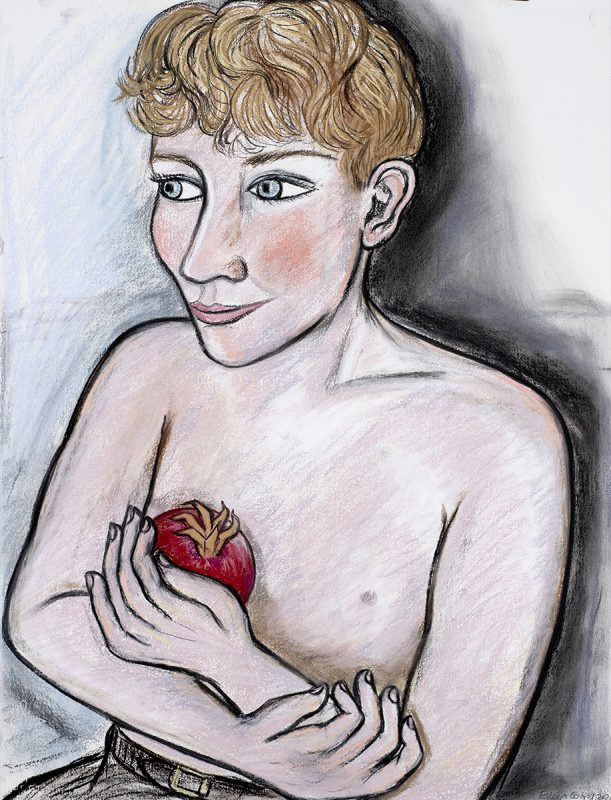 Eileen Cooper RA
Following a return to drawing from life in 2018 inspired by friends and students from her time at the Royal Academy Schools, these recent portraits include the symbolic use of objects, they strike an empathetic tone with the relaxed and intimate distance created between artist and model, their body language at ease with love and contemplation. The figure is central to Cooper's imagery, her compositions underpinned by the complex question of human relationships. Cooper's strong drawing with fluid simplified lines and colourful compositions make her work immediately recognisable.
Born in the Peak District in 1953, Cooper has exhibited widely in the UK and internationally. Her work is held in many public and private collections and has recently been acquired by the National Portrait Gallery, London. Her work is also included in the Arts Council Collection; The British Museum; The Royal Collection; Victoria & Albert Museum; Dallas Museum of Art, Texas; Kunsthalle, Nuremberg; Walpole Library, Yale University.
'Boy Holding a Pomegranate', Pastel + Charcoal, 76 x 56 cm, Unique Hand Drawing, 2021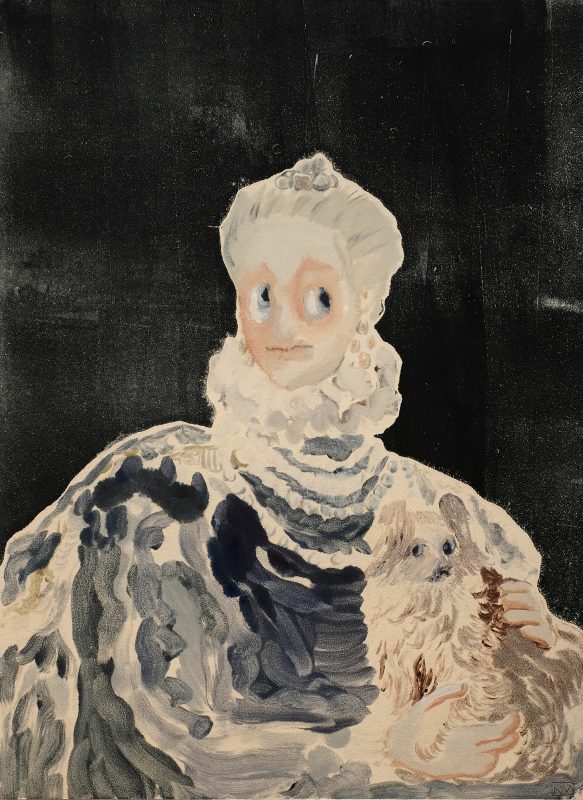 Natasha Michaels
The origins of Natasha Michaels recent monoprints lie in historical portraits from the renaissance to the 19th century. Exploring challenging and at times up-ending traditional conventions and genres, Michaels' work is an investigation of her own ambivalence towards the originals. The subjects often appear uncomfortable or perplexed as Michaels plays with ideas of power , gender and artifice. directing the viewer to consider their status.
Part old masters part cartoons the works hint at contemporary notions of importance and beauty such as celebrity, social media filters and cosmetic procedures and create painterly composites against flat indeterminate backgrounds. The sitters appear, to themselves as well as the viewer uncertain of their identity and context.
Unsettlingly recognisable yet unfamiliar , they hover between high art and pop culture. Michaels makes multiple versions of each print constantly experimenting and adapting her approach as if engaged in a conversation with the original sitters and the emerging versions of themselves.
'Infanta EV1/2', Monoprint, 52.50 x 38.00 cm, Edition Variable: 1/2, 2021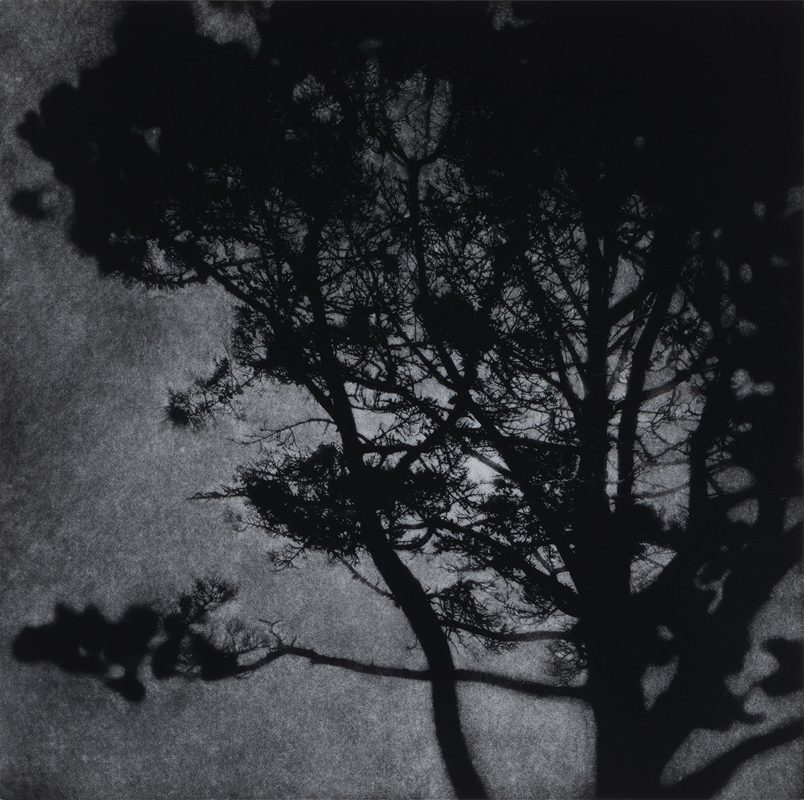 Sarah Gillespie
Sarah Gillespie has recently been immersed in mezzotint printmaking process, an old, slow and painstaking method that produces unique velvet blacks and soft tones.
Sarah Gillespie's mezzotints are imbued with richness and sense of place; they encapsulate all living things in their environments. Her work encourages us to refocus our gaze toward the everyday and the overlooked; moths, blackbirds and winter-suns.
Night in the Tiltyard evokes the area local to Sarah Gillespie's studio in Devon at the moment of descending nightfall. The intensity of mezzotint breathes life and light into these images, becoming at once beguiling and inviting.
'Night in the Tiltyard', Mezzotint Engraving on Arches Moulin du gué paper, 50.00 x 50.00 cm, Edition 40, 2021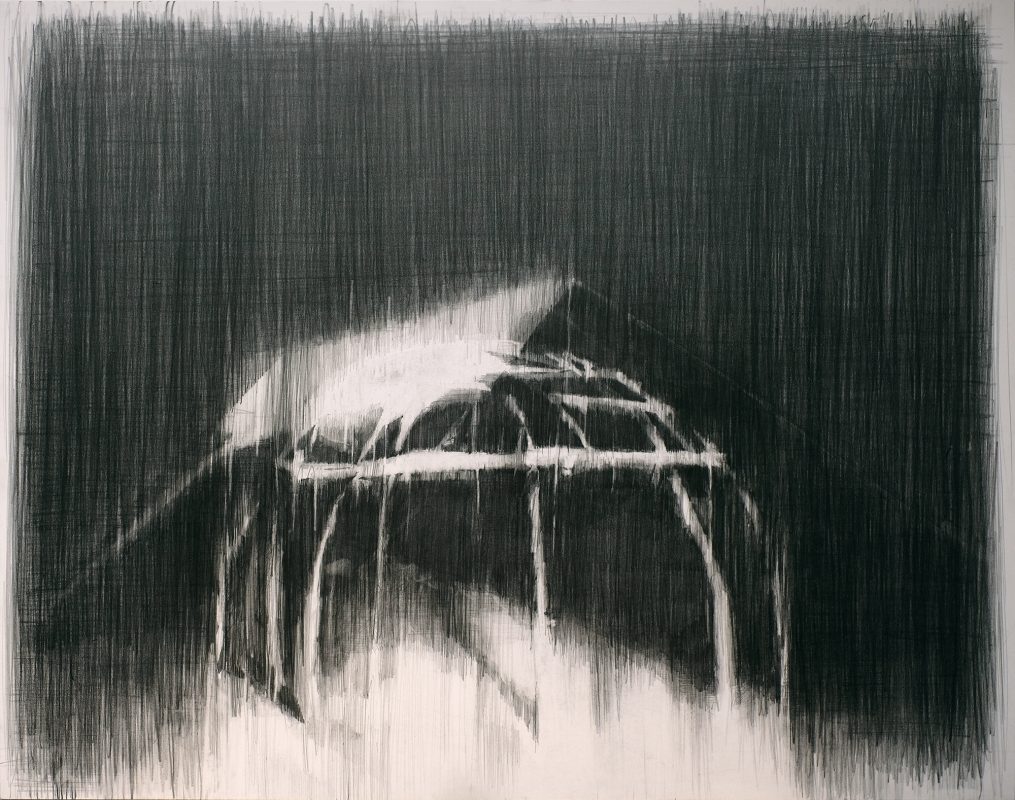 Ian Chamberlain
Exploring the intersection of architecture and technology, Ian Chamberlain's drawings and etchings combine monumental structures with ephemerality.
Nothing Beside Remains I and the larger 'Shelter' series, references a body of drawings completed over 2021. The artist challenges our preconception of comfortable places and home, with graphic intensity.
'Nothing Beside Remains I', Pencil + Graphite, 52.5 x 66.5 cm, Unique Hand Drawing, 2021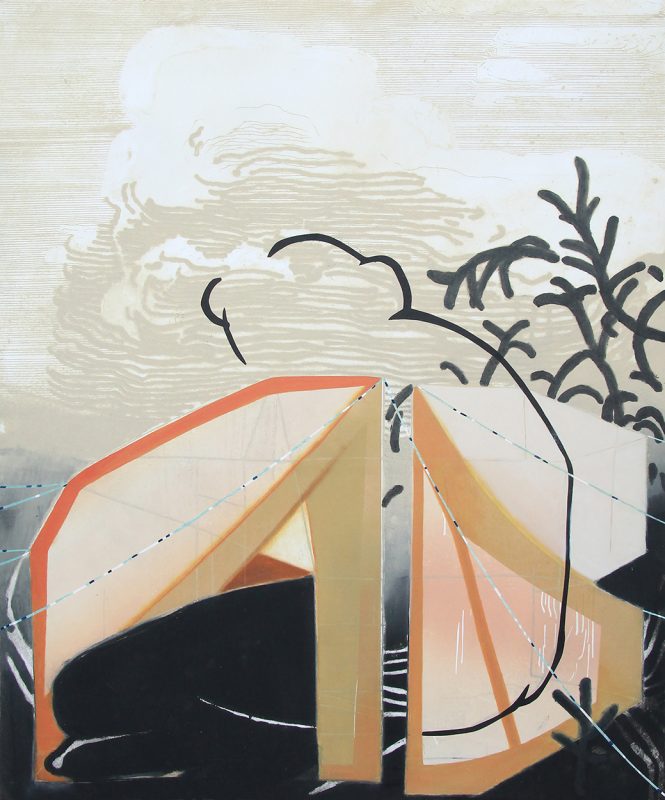 Katherine Jones
Katherine Jones, 'Folding Inside Outside and her new portfolio of print 'The Iron in the Earth' explore temporary structures and nature as a metaphor for human vulnerability in a fragile world. They often depict quiet moments of natural beauty, emulating the wonders of looking closely at, and finding strength within it. There is an intimacy and closeness with the earth on which we stand.
Jones works with collagraph and block print, combining the inking of the intaglio and relief surface of the plate, and subtlety blending inks and revealing textures. 'Folding Inside Outside' demonstrates how using humble materials combined with earthy tones can create luminous expressions of nature.
'Folding Inside Outside', Collagraph and Block Print on Paper, 91 x 76 cm, Edition 25, 2020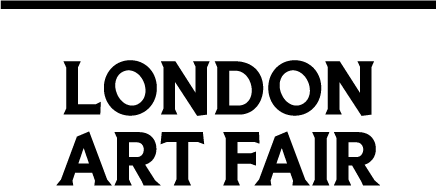 From 20–24 April 2022 the London Art Fair welcomes returning and new friends of the Fair to reconnect, discover and buy the very best Modern and Contemporary Art. Celebrate the Fair's return to the Business Design Centre, Islington and launch your new art year with over 100 leading galleries, discover guest curated spaces and engage with artists and curators.
View Works in Rabley Gallery's Online Shop:
RABLEY GALLERY
Rabley Drawing Centre
Marlborough, Wiltshire, SN8 2LW
T +44 (0)1672 511999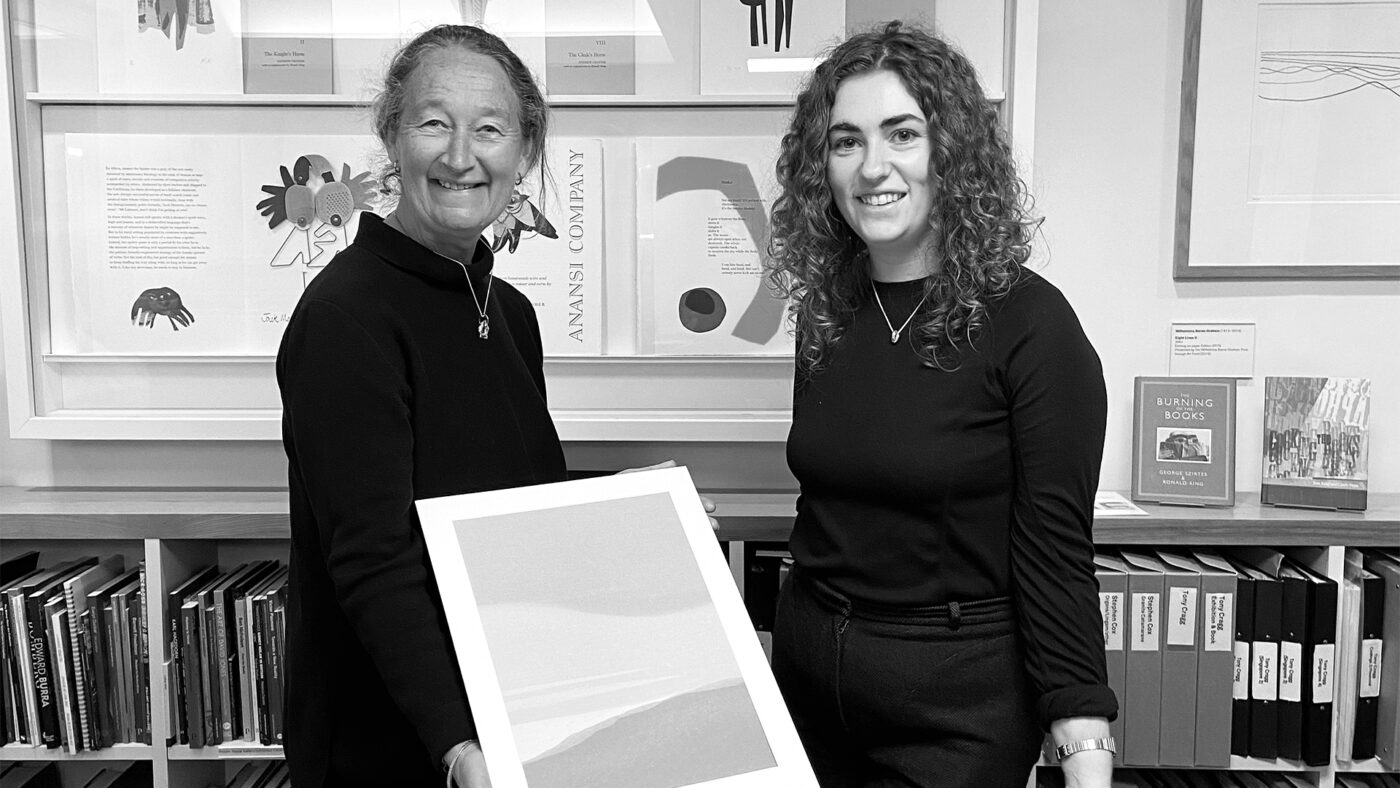 We are thrilled to announce that Folio 22 has entered the Pallant House permanent collection.[More Info]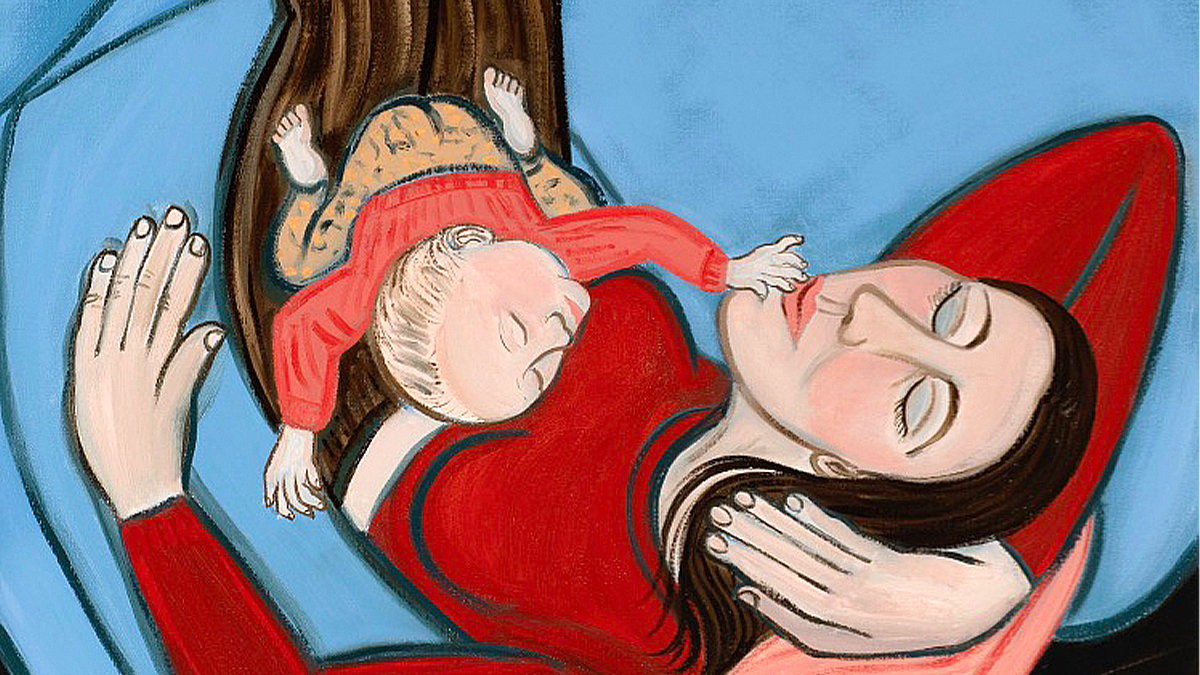 We are delighted to share paintings by Eileen Cooper RA, exhibiting at Aspex Portsmouth, 21st April - 2nd July 2023.[More Info]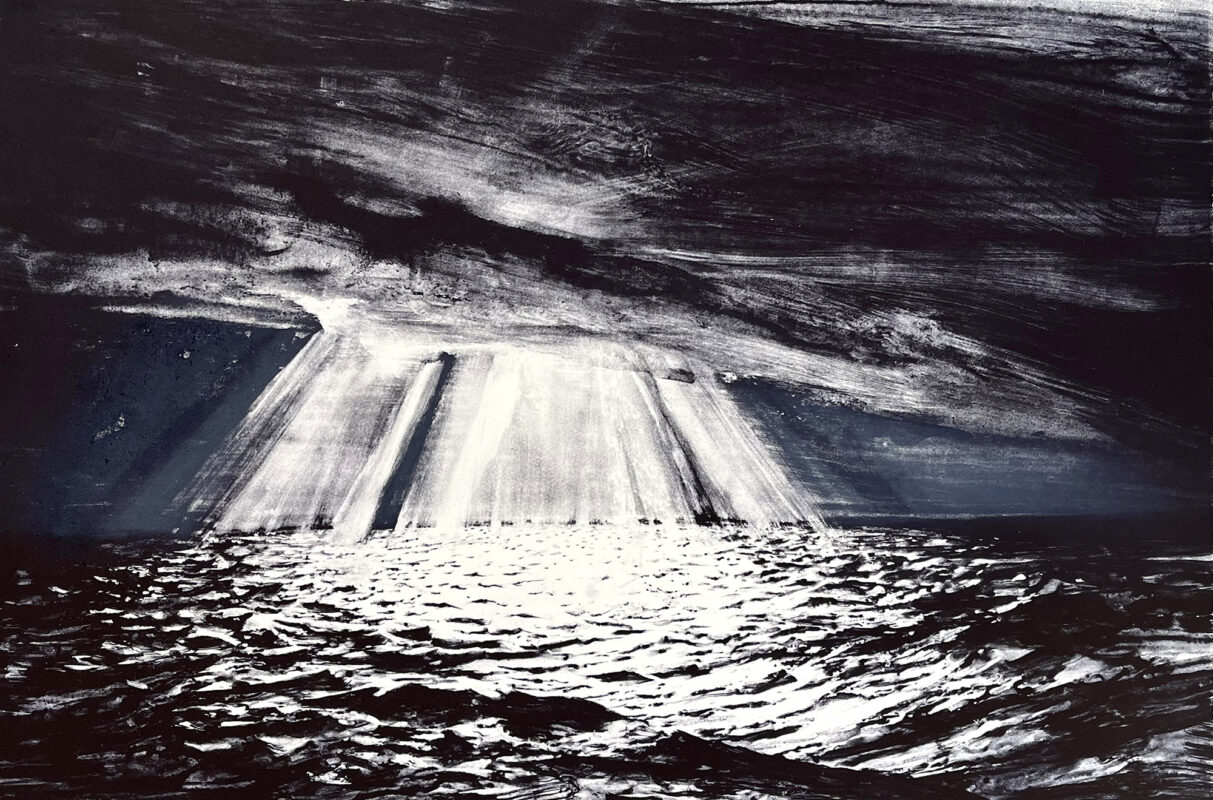 This year at the London Original Print Fair 2023, Rabley Gallery is excited to launch new works on paper by Eileen Cooper RA, Emma Stibbon RA, Natasha Michaels, Sara Lee and Katherine Jones RA.[More Info]