SHELTER
Ian Chamberlain
Mid January – Mid February 2022
Rabley Gallery (East Room)
This new collection of drawings by Ian Chamberlain is part of a broader on-going body of work focusing on the themes of shelters, boundaries and frontiers. Taking reference from a broad range of architectural forms, these precious structures are imagined as a metaphor to highlight notions around isolation, boundaries and the need to rebuild.
The body of work focuses on the repetition of shape and form, taking influence from the photographic works of Bernd and Hilla Becher and Mark Ruwedel. This typological response highlights reoccurring shapes and designs and also starts to give the isolated forms a sense of community and cohesive grouping.
We are pleased to announce Ian Chamberlain's new series of hand-drawn illustrations, 'SHELTER' as the first of our capsule exhibitions in 2022.
All viewings are currently by appointment, please contact the gallery to arrange a date and time to visit.
Tel: +44 (0)1672 511999
VIEW CATALOGUE of new framed works
"The use of drawing highlights the sense of vulnerability and fragility of the structures. The structures are isolated through their composition and in various states of completion. The skeleton and framework of some the structures are laid bare, heightening the sense of vulnerability and openness to the elements.
The larger drawn works emphasise these layered forms, capturing them in a state of flux and transition. These drawn outcomes are the result of an emerging inter-disciplinary approach combining drawn and layered photographic methods."
These architectural metaphors have been further informed by literary sources including Ozymandias, Invisible cities and Terminal Beach focusing on the absence of human presence."
---
Words by the artist, Ian Chamberlain
"Transient architectural reminders, no matter how slowly, they will pass and disappear".
View Exhibit text: 'No Dreams without folly'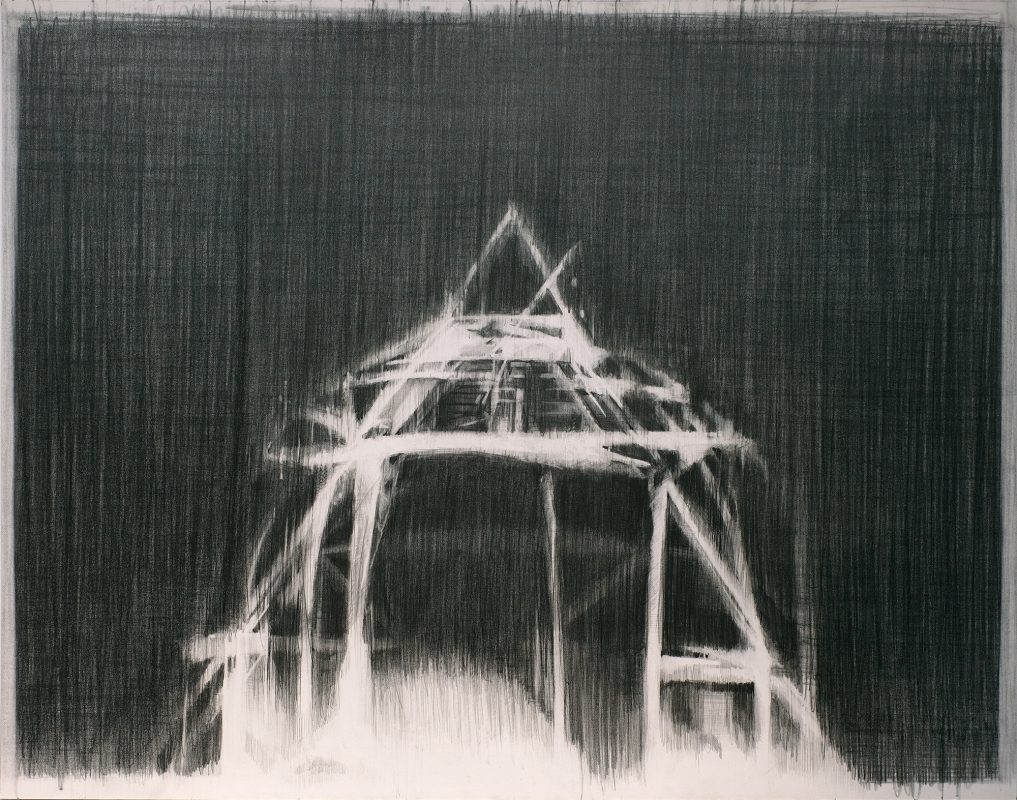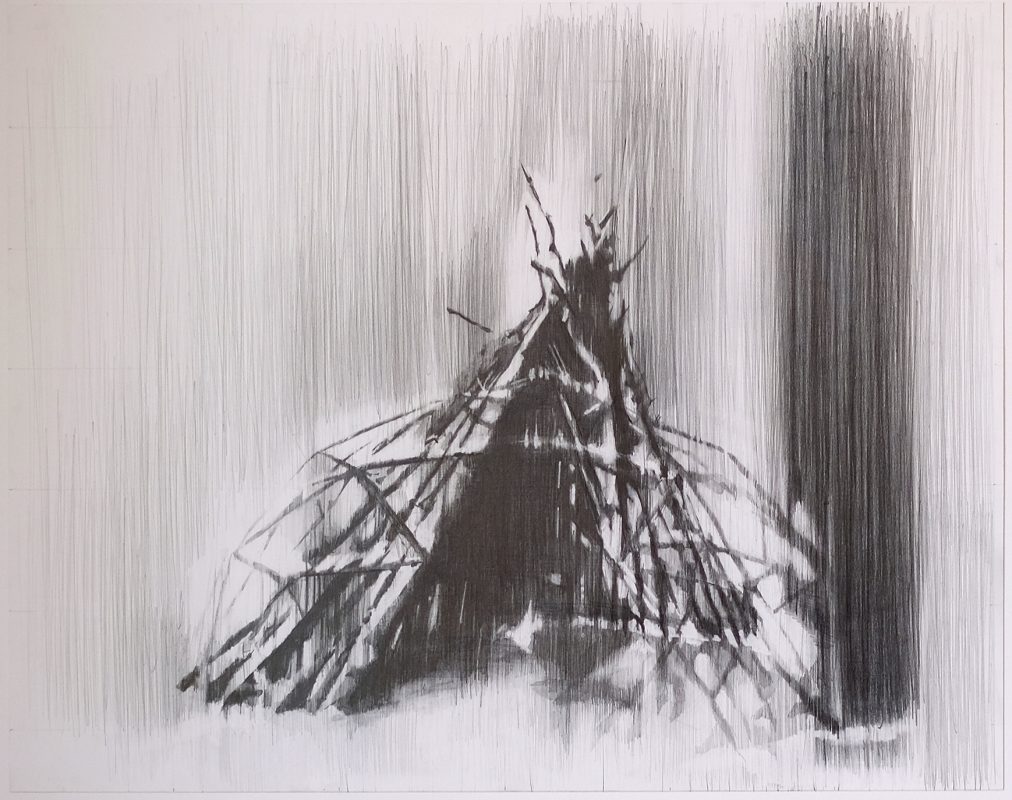 Nothing Beside Remains II
Hand Drawn with Pencil + Graphite
52.5 x 66.5 cm, 2021
Nothing Beside Remains III
Hand Drawn with Pencil + Graphite
52.5 x 66.5 cm, 2021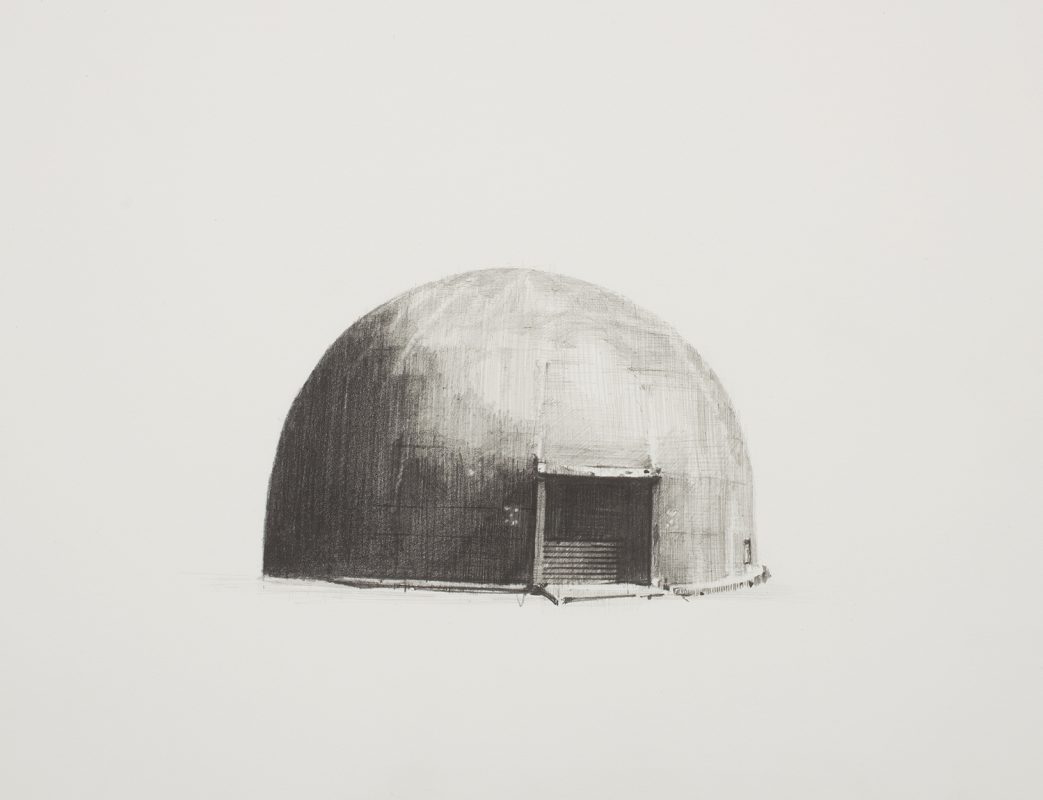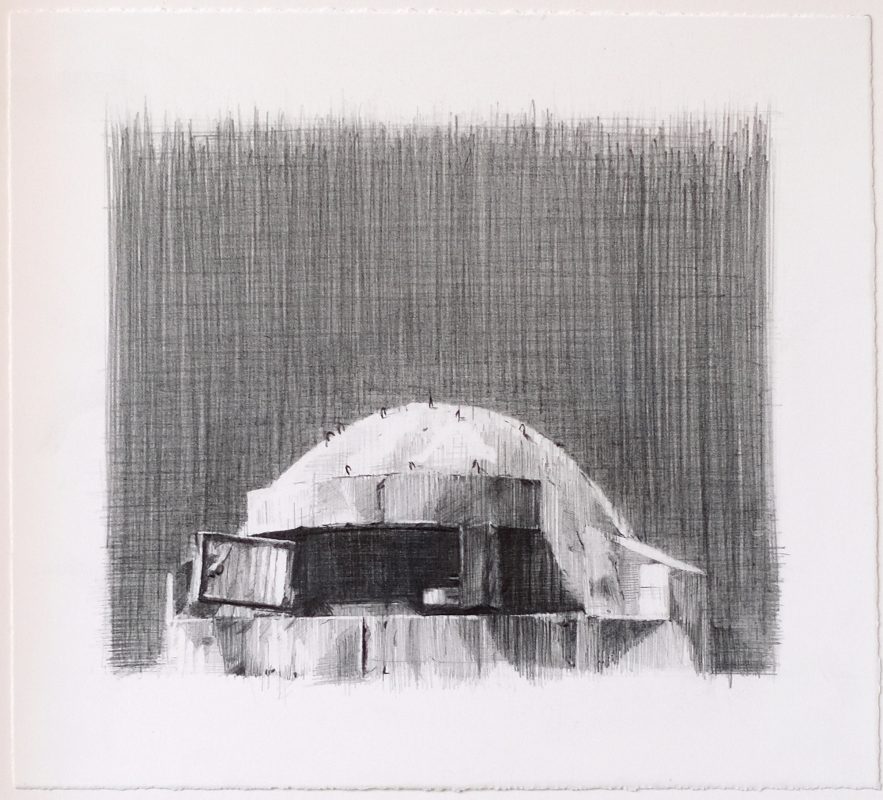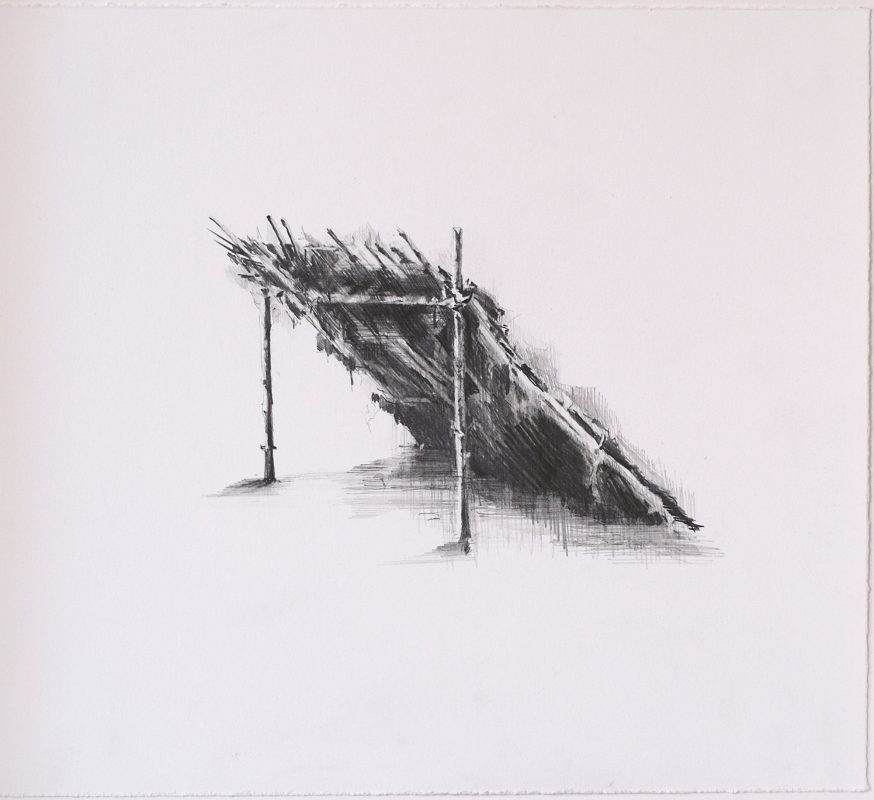 Shelter XXIII
Hand Drawn with Pencil + Graphite
26.00 x 28.50 cm, 2021
Shelter VI
Hand Drawn with Pencil + Graphite
26.00 x 28.50 cm, 2021
The East Room in Rabley Gallery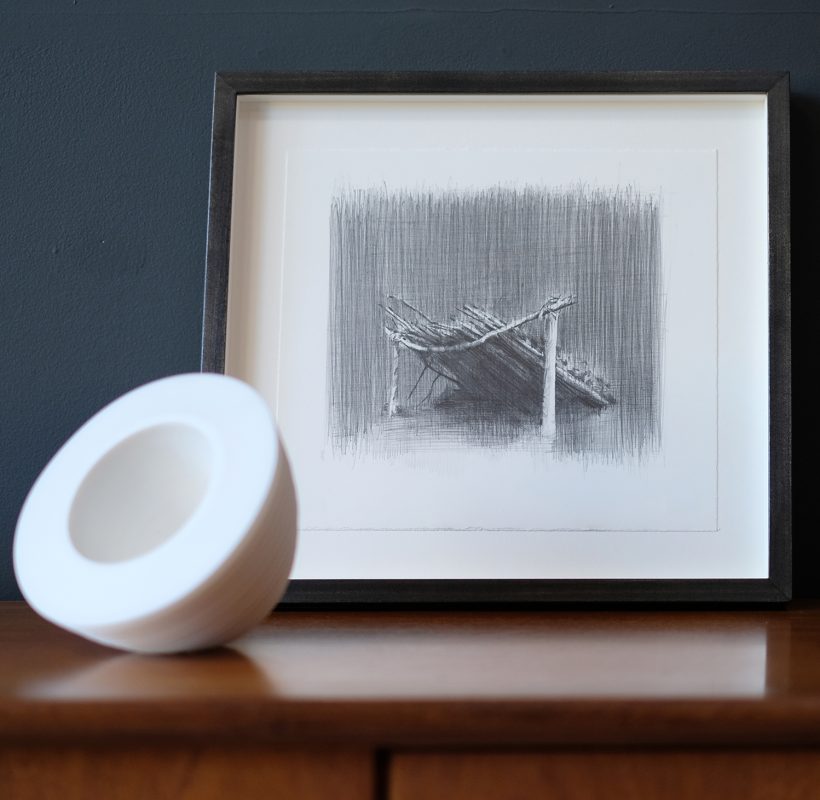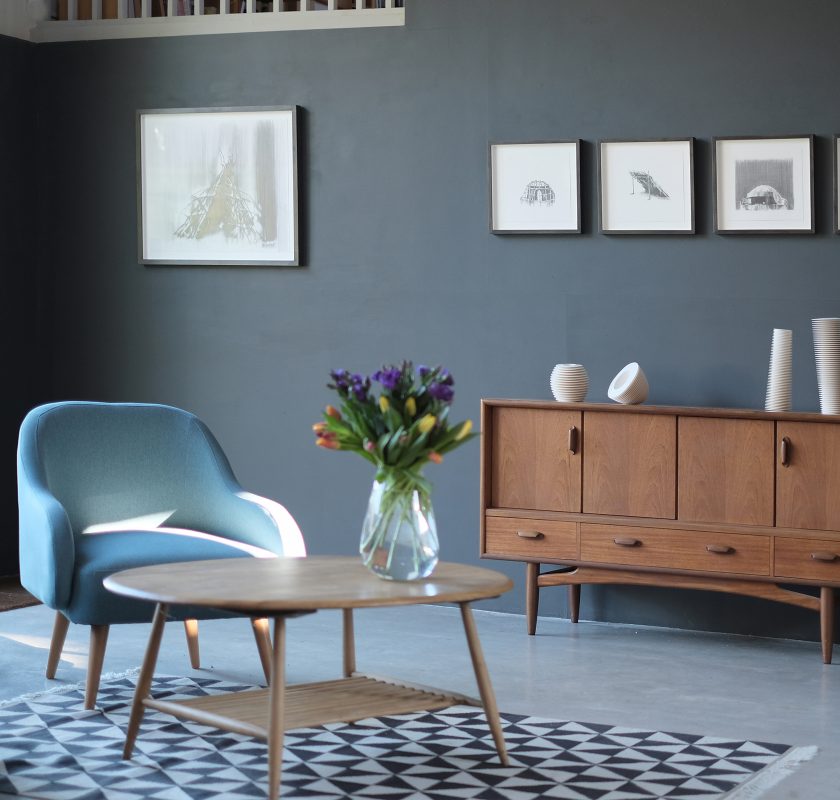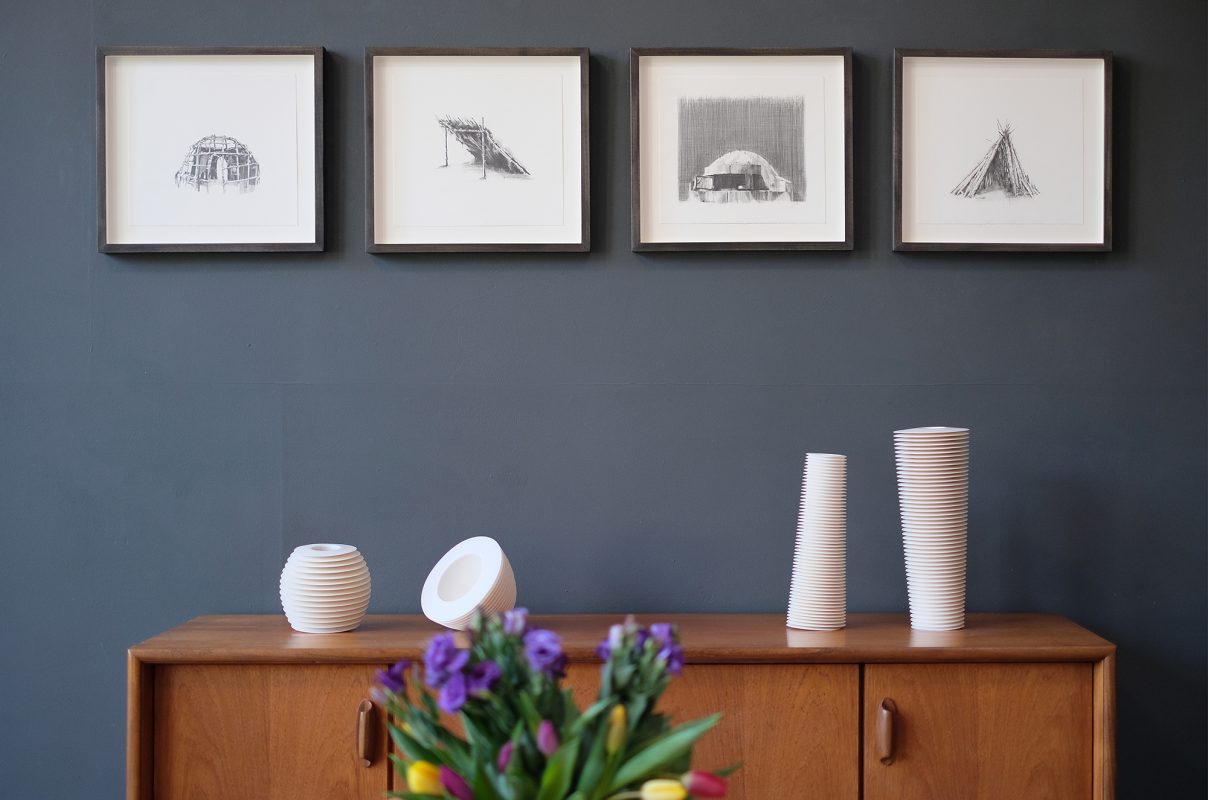 View Works on Online Shop:
RABLEY GALLERY
Rabley Drawing Centre
Marlborough, Wiltshire, SN8 2LW
T +44 (0)1672 511999
Rabley Gallery News: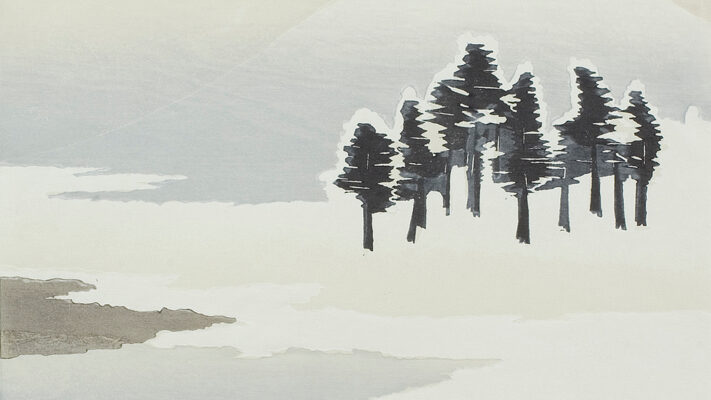 Works by artists Amy Jane Blackhall, Paul Furneaux RSA, Katherine Jones RA, Rebecca Salter PRA,[More Info]