Summer Exhibition at Rabley Gallery
29th July – August 2022
In 2019 Emma Stibbon RA undertook a residency in Death Valley with the National Parks Arts Foundation. This was time spent in extreme mid-western countrysides and the infinite horizons of America, an experience the artist describes:
"My interest in geological transformation and immersive landscapes that offer massive scale has taken me on several research trips to the Americas. Encountering the infinite horizons of the American mid-west put a perspective on my existence and remains imprinted on my memory."
Her new intaglio and hand coloured prints include 'Salt Flats, Badwater Basin', 'Amboy Crater, Mojave Desert', 'Boom and Bust' and others: In the print Road to Death Valley Stibbon contemplates the open road leading into a vast horizon. Additionally, Mojave Desert Night depicts the rich, dark blue desert night sky. Untouched by the effects of light pollution, the milky way of stars frame desert cacti silhouetted against the night sky.
Emma is one of our 'Artists in Focus' for our Summer Exhibition, running from 29th July and through August. There will be a selection of new and earlier works hanging in the gallery alongside new prints by Sara Lee and others favourites.
Emma Stibbon RA – Ice Tongue, 2022
Photopolymer Gravure, Printed on 300gsm Somerset, 38 x 28cm, Edition 40.

New print publication created for FOLIO 22, a collection of 12 prints by 12 artists that was launched this year by Rabley Gallery at the London Original Print Fair 2022.
In the face of rapid global warming Emma Stibbon's impulse is to draw and print. She is acting as a witness to this poignant and fragile beauty as the ice shelves and glaciers are melting and changing beyond recognition.

Ice Tongue has all the immediacy of a watercolour made on location. It is printed in various shades of blue and black from multiple polymer gravure plates.
View more of folio 22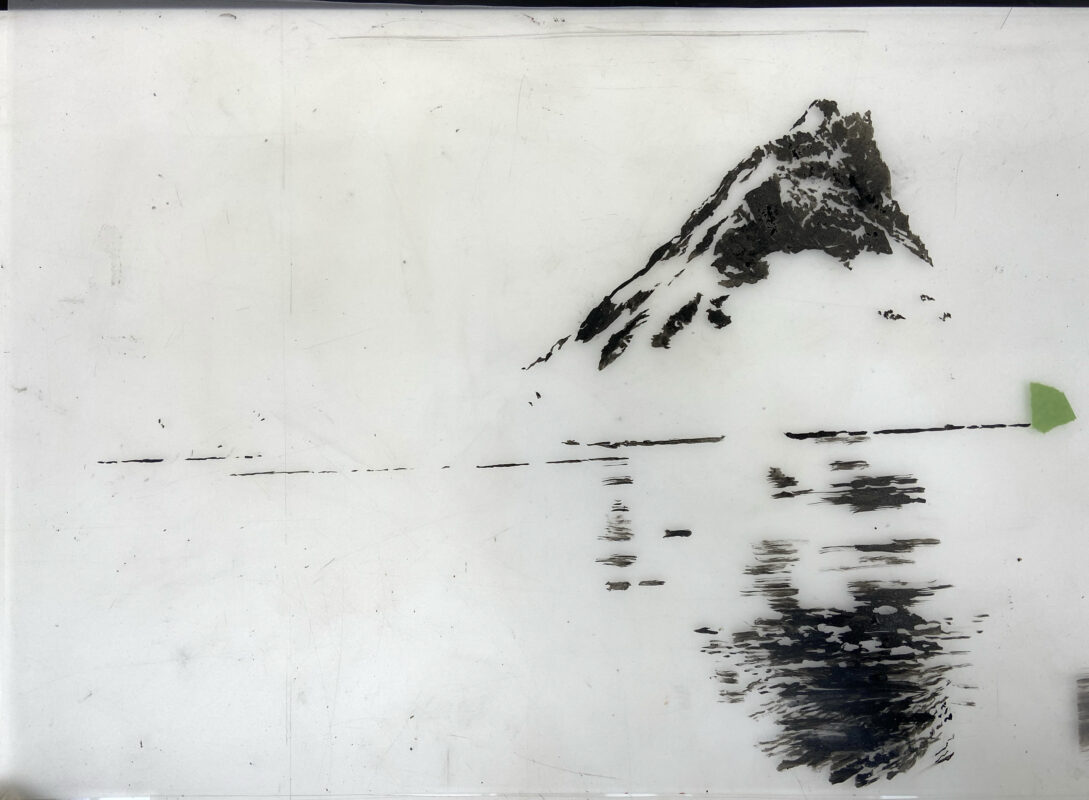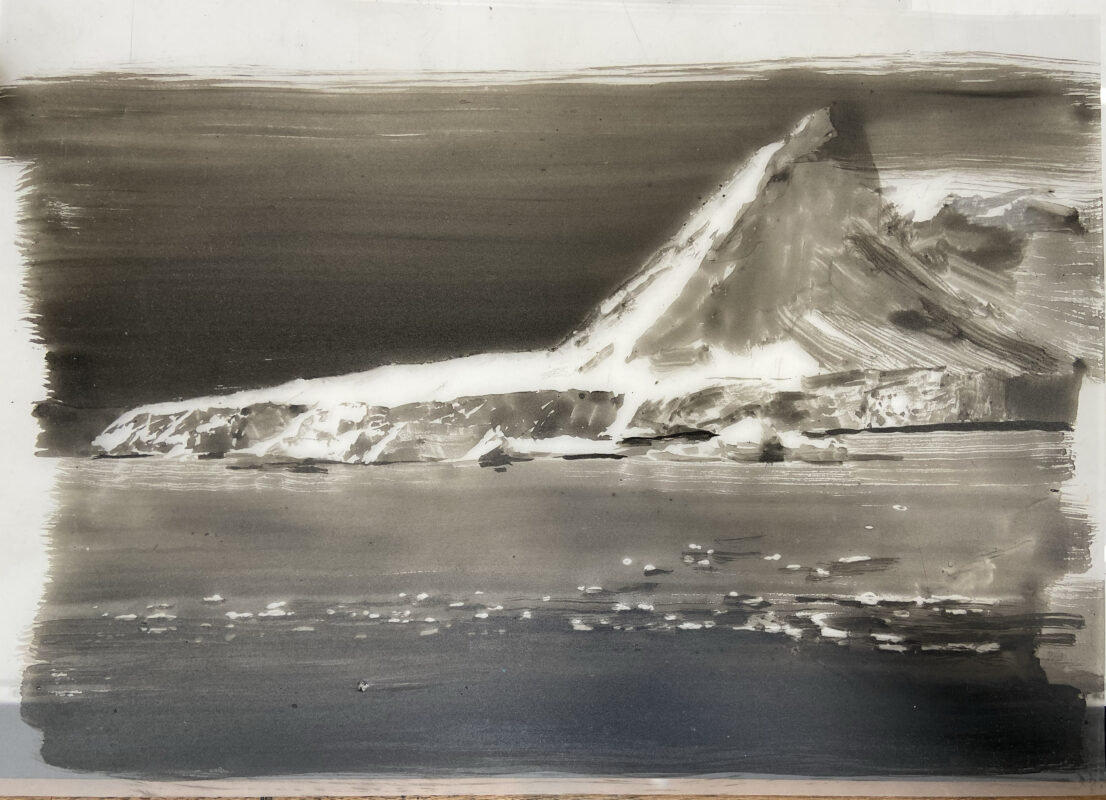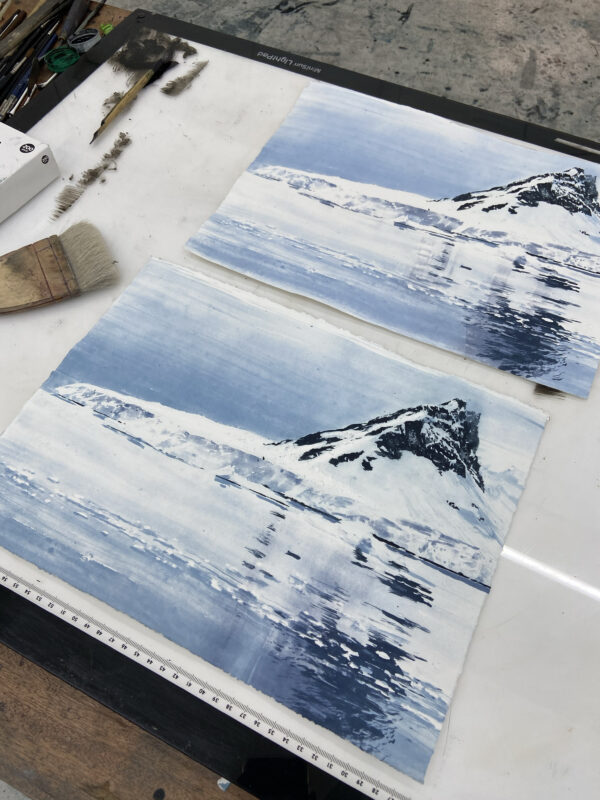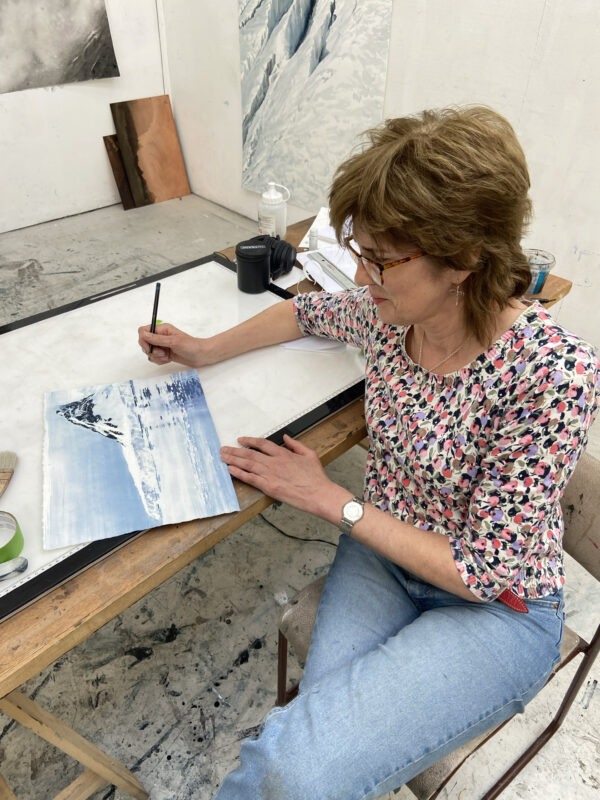 Making images from Emma Stibbon RA's studio featuring polymer gravure plates and the artist signing and numbering the edition.
News!
Emma Stibbon has co-curated the final instalment of the Royal West of England Academy's elements series, Earth: Digging Deep in British Art 1781-2022.
It tackles the most expansive and urgent of subject matters, bringing together important modern, historical and contemporary artworks and examining how attitudes towards the landscape have evolved over the centuries and how artists' approaches have changed over time. The show encompasses depictions of the natural world from geological, spiritual, industrial, cultural and scientific perspectives.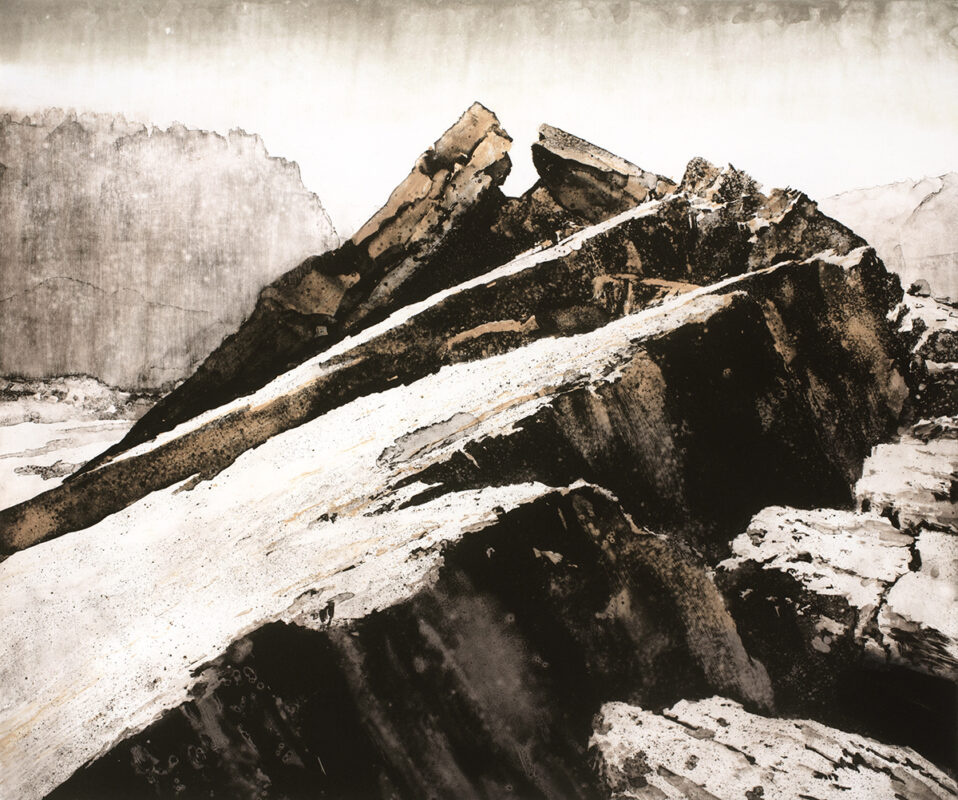 The show will exhibit Emma Stibbon RA RWA's Broken Terrain – 2017.
RABLEY GALLERY
Rabley Drawing Centre
Marlborough, Wiltshire, SN8 2LW
T +44 (0)1672 511999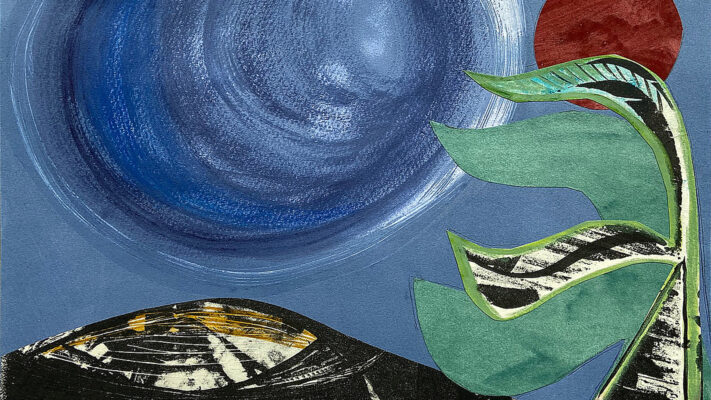 Summer Exhibition at Rabley Gallery, a bright new Group Exhibition from 27th May[More Info]