Eileen Cooper RA – Mother's Day (Detail)
Oil on canvas, 108 x 81 cm, 2022
We are delighted to share these beautiful paintings with you that will be exhibited at an experimental new exhibition exploring community and connection. It opens at Aspex Portsmouth this coming Thursday at 6pm. Please be in contact if you would like an invitation or more information about Eileen Coopers Paintings.
Eileen Cooper RA
Group Show – Aspex Portsmouth
21 April – 2 July 2023
Aspex Portsmouth is presenting Group Show – a new exhibition which explores how diverse communities can intersect and coexist with one another.
Colours and shapes layer together to represent the various walks of life in our local communities. Amongst the vibrant gallery space, the exhibition includes works from five emerging and acclaimed contemporary artists – Rakibul Chowdhury, Eileen Cooper RA, Alice Hayes, Uduehi Imienwanrin, and Janet Sainsbury – whose compelling portraits display moments of care and invite for slow contemplation.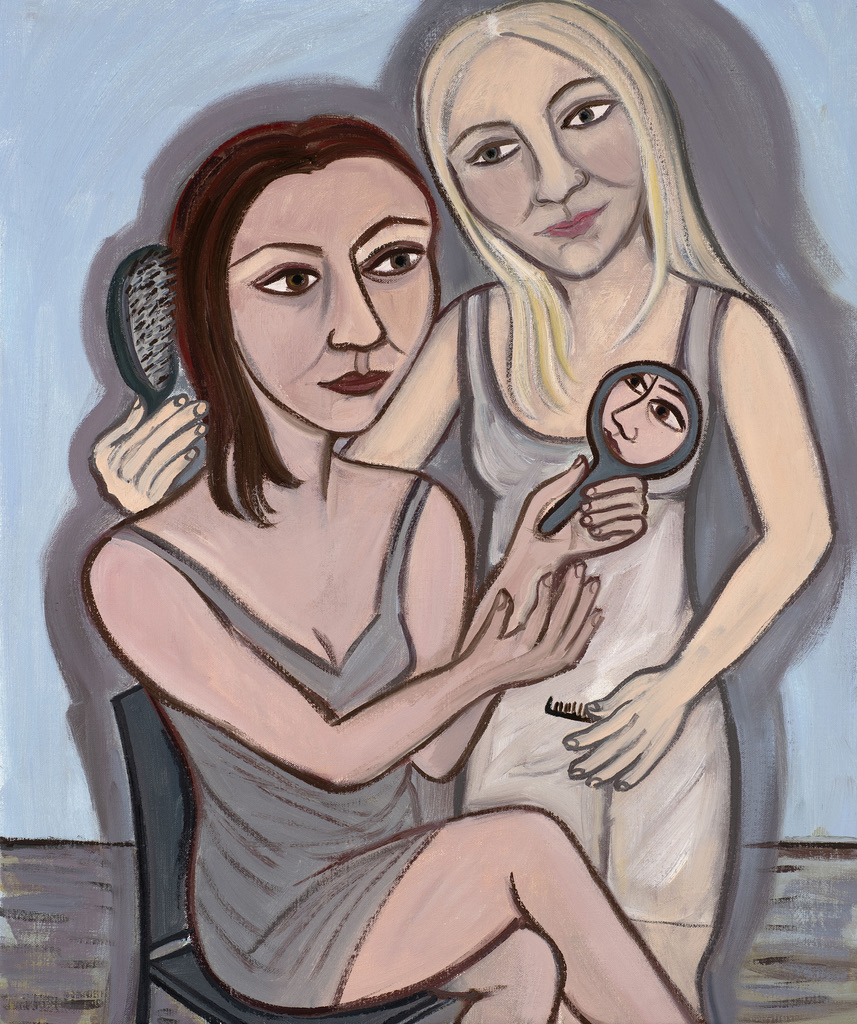 Eileen Cooper RA – Always Sisters
Oil on canvas, 61 x 51 cms, 2021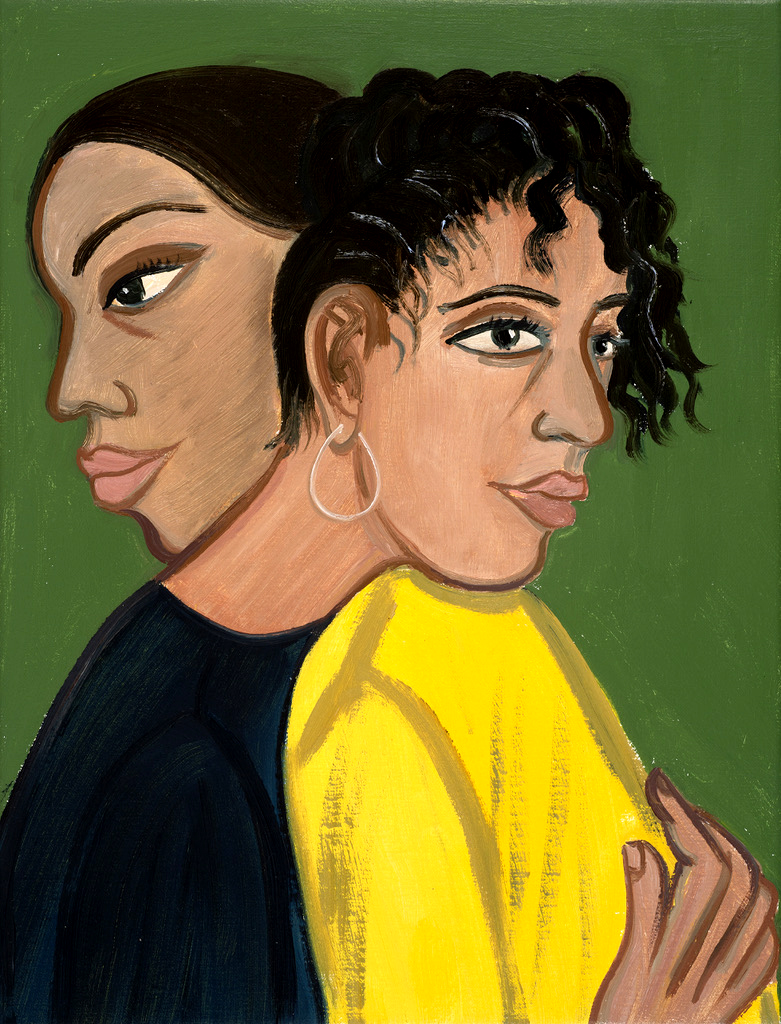 Eileen Cooper RA – Hug
Oil on canvas, 30 x 23 cms, 2021
Radium Dreams
2nd March – 3rd September
Murray Edwards College, Cambridge
Radium Dreams is a unique collaboration between internationally acclaimed artist Eileen Cooper RA and award-winning poet Sue Hubbard who together illuminate the struggles and triumphs of one of the most brilliant women of modern times.
The exhibition showcases a series of poems and artworks inspired by the remarkable life story of the Nobel Prize-winning scientist Marie Curie. Sue Hubbard's poems and Eileen Cooper's drawings and collages conjure Curie's remarkable life through closely observed moments of struggle, tenderness and joy.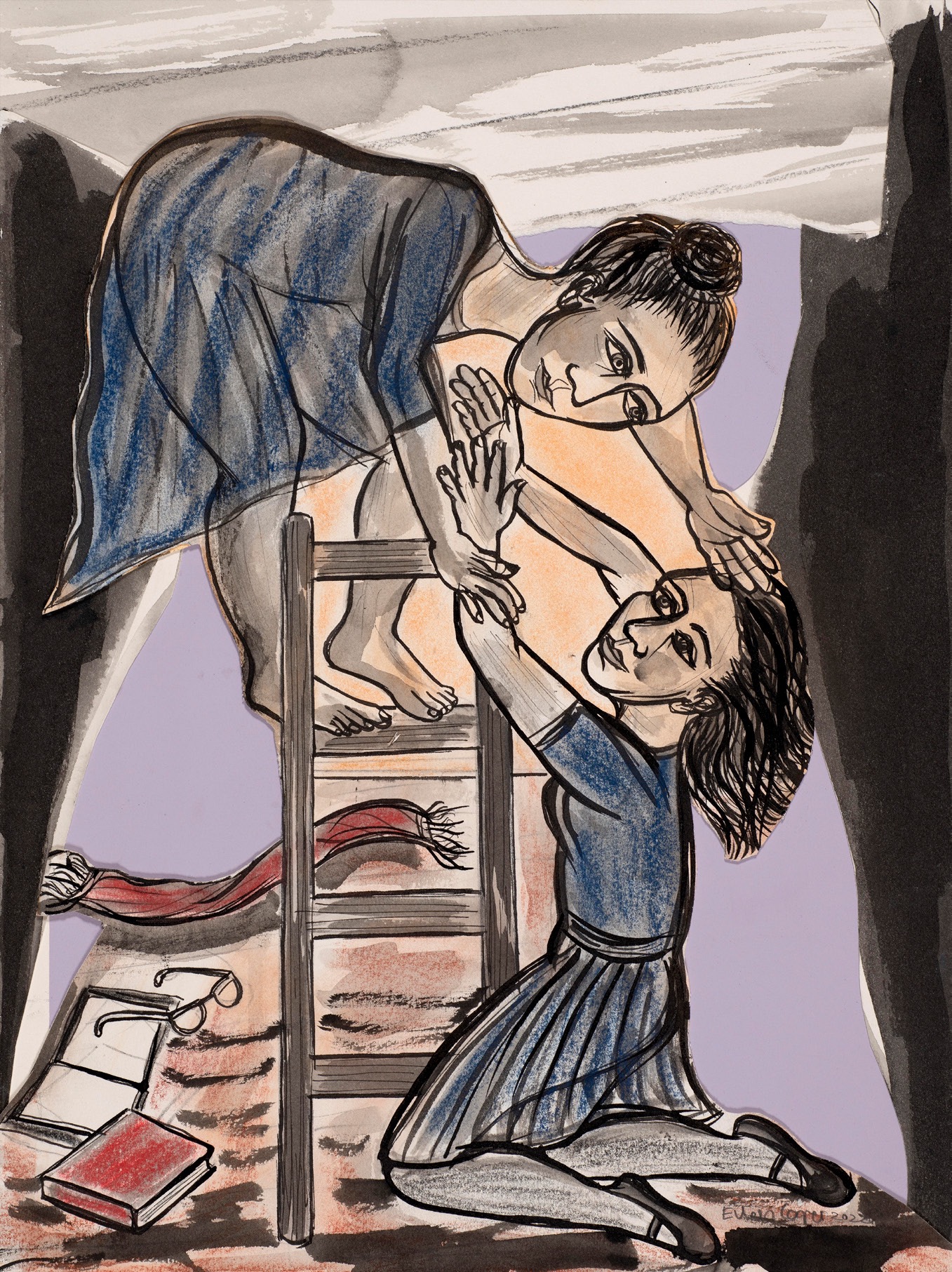 Eileen Cooper RA – Ladder
2022. collage, drawing, ink, pastel, charcoal and screenprint, 38 x 28 cm. £1,500
RABLEY GALLERY
Rabley Drawing Centre
Marlborough, Wiltshire, SN8 2LW
T +44 (0)1672 511999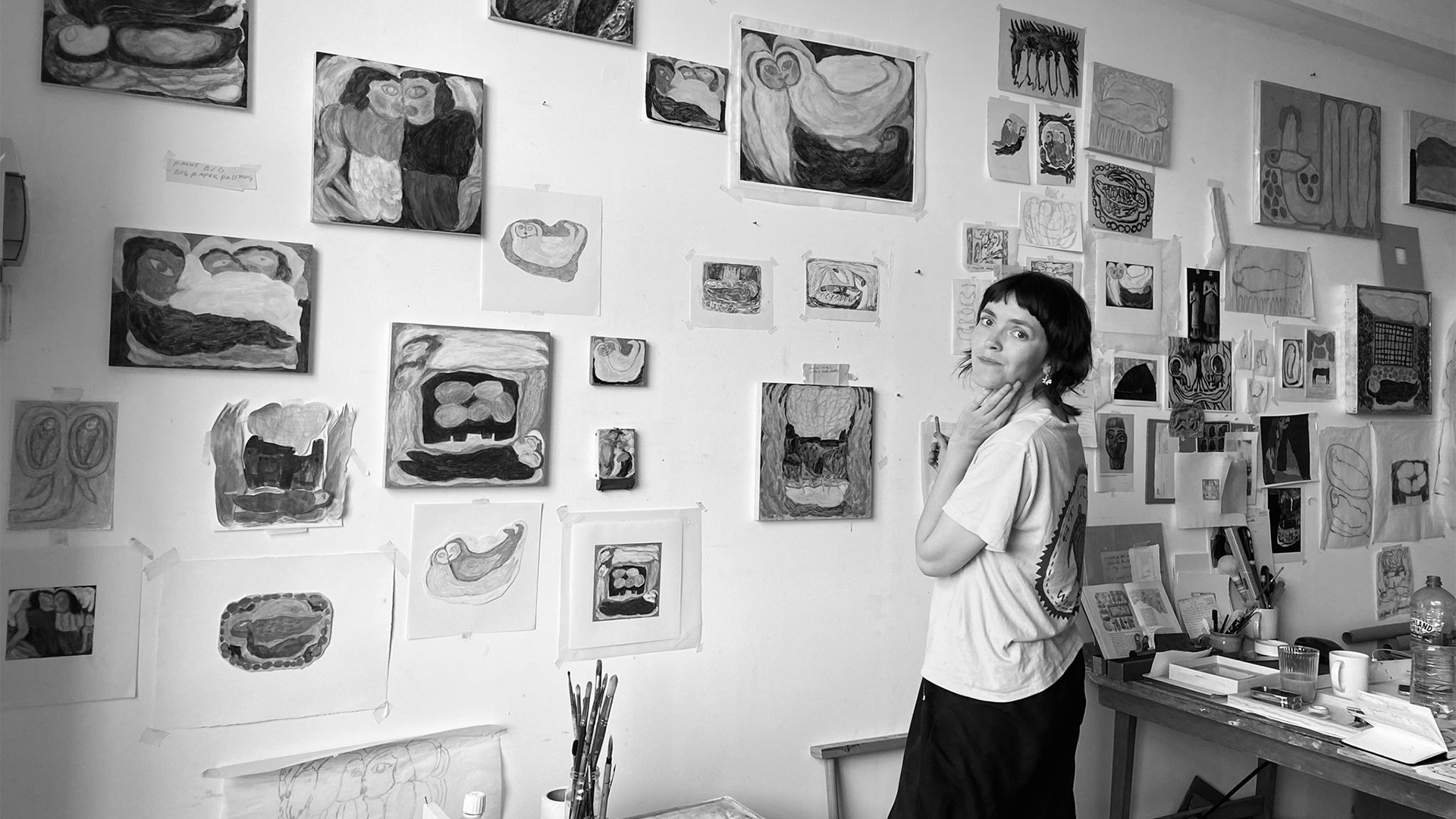 We are delighted to announce Molly Martin will be joining our roll call of talented artists at Rabley Gallery.[More Info]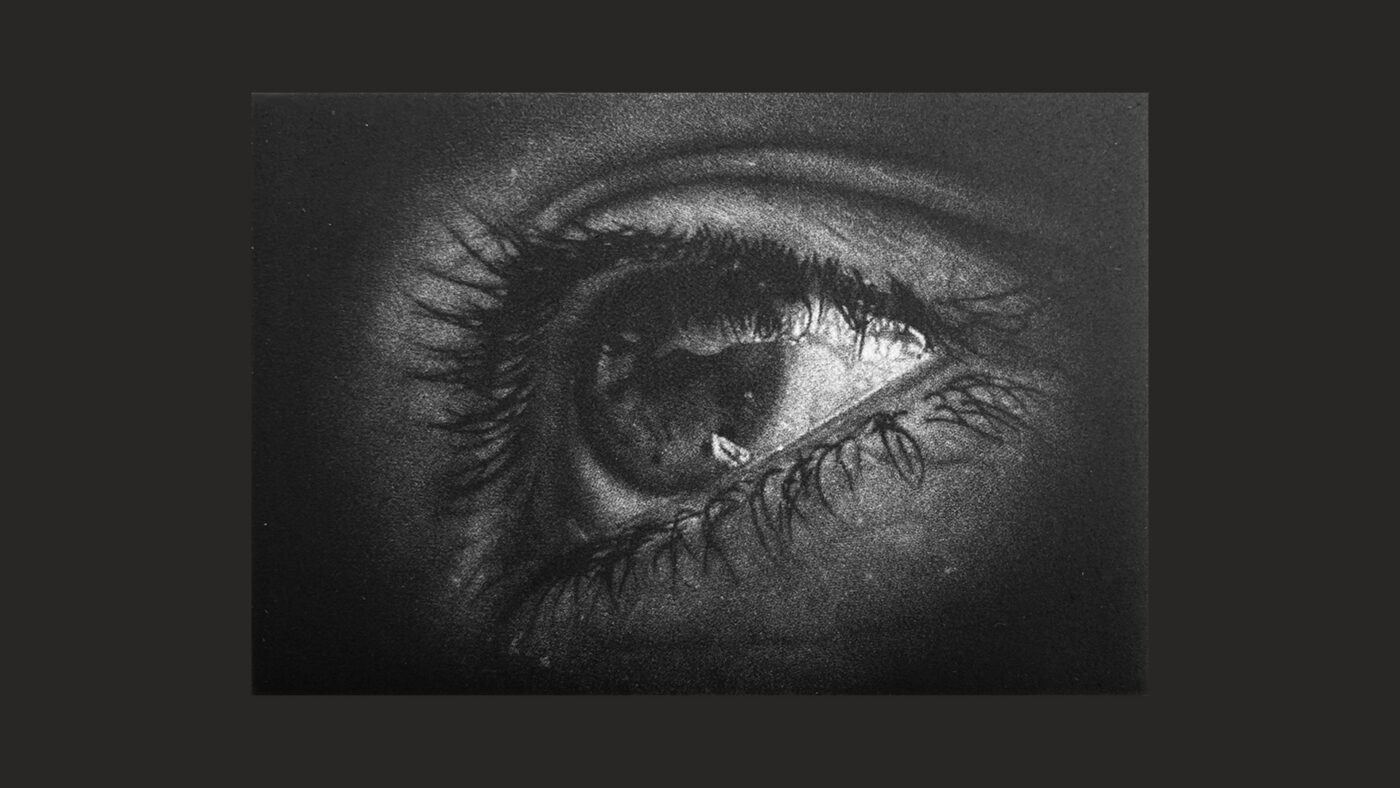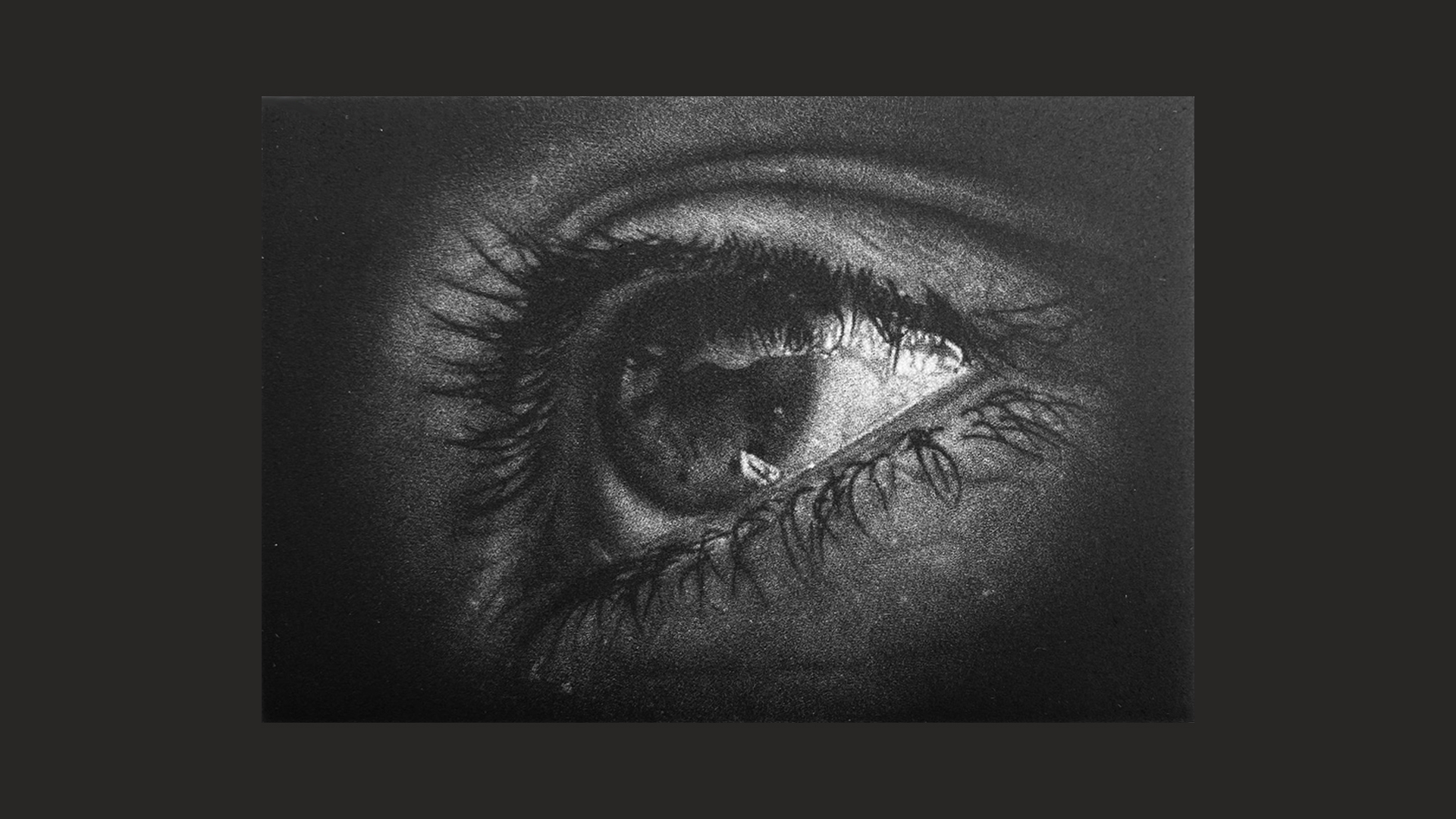 Rabley Gallery contribute recent commissions for the National Portrait Gallery.[More Info]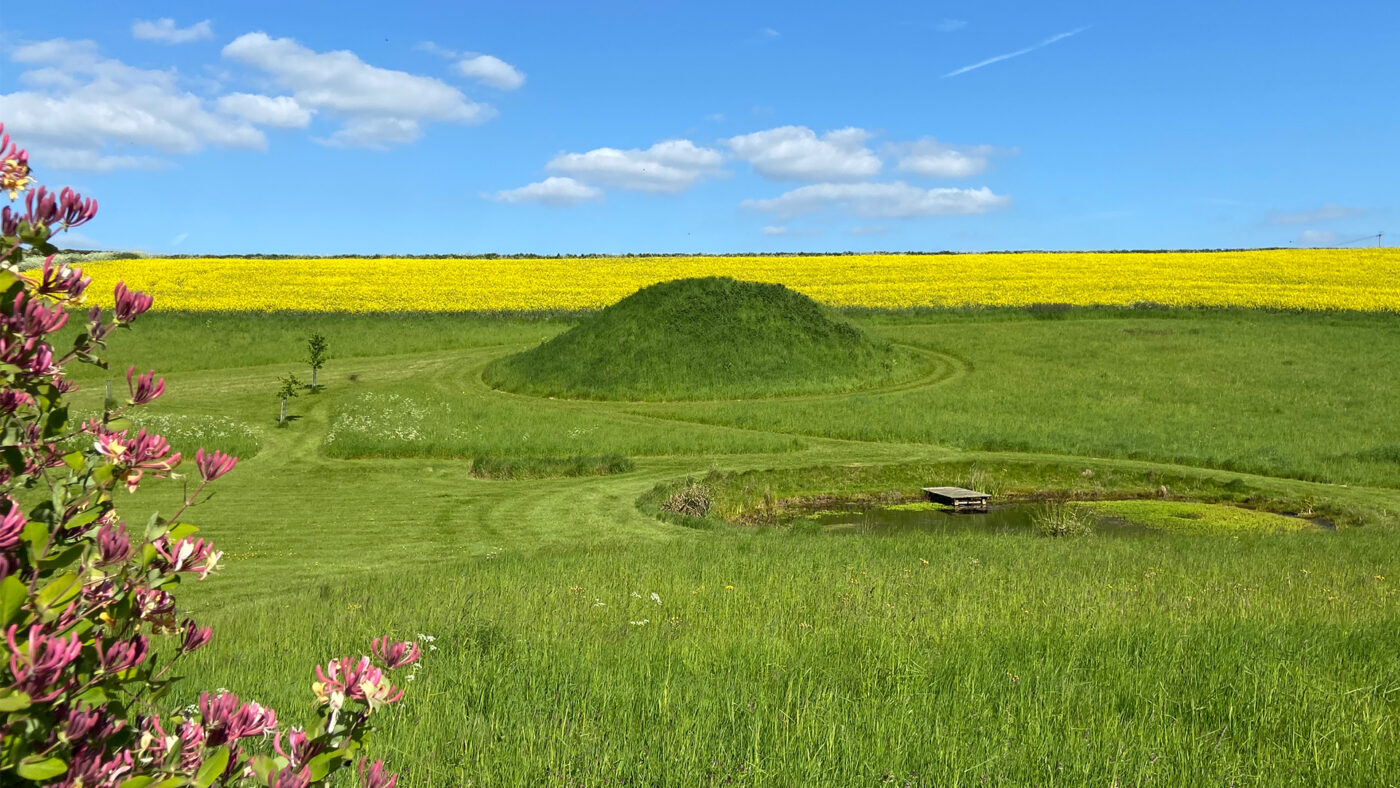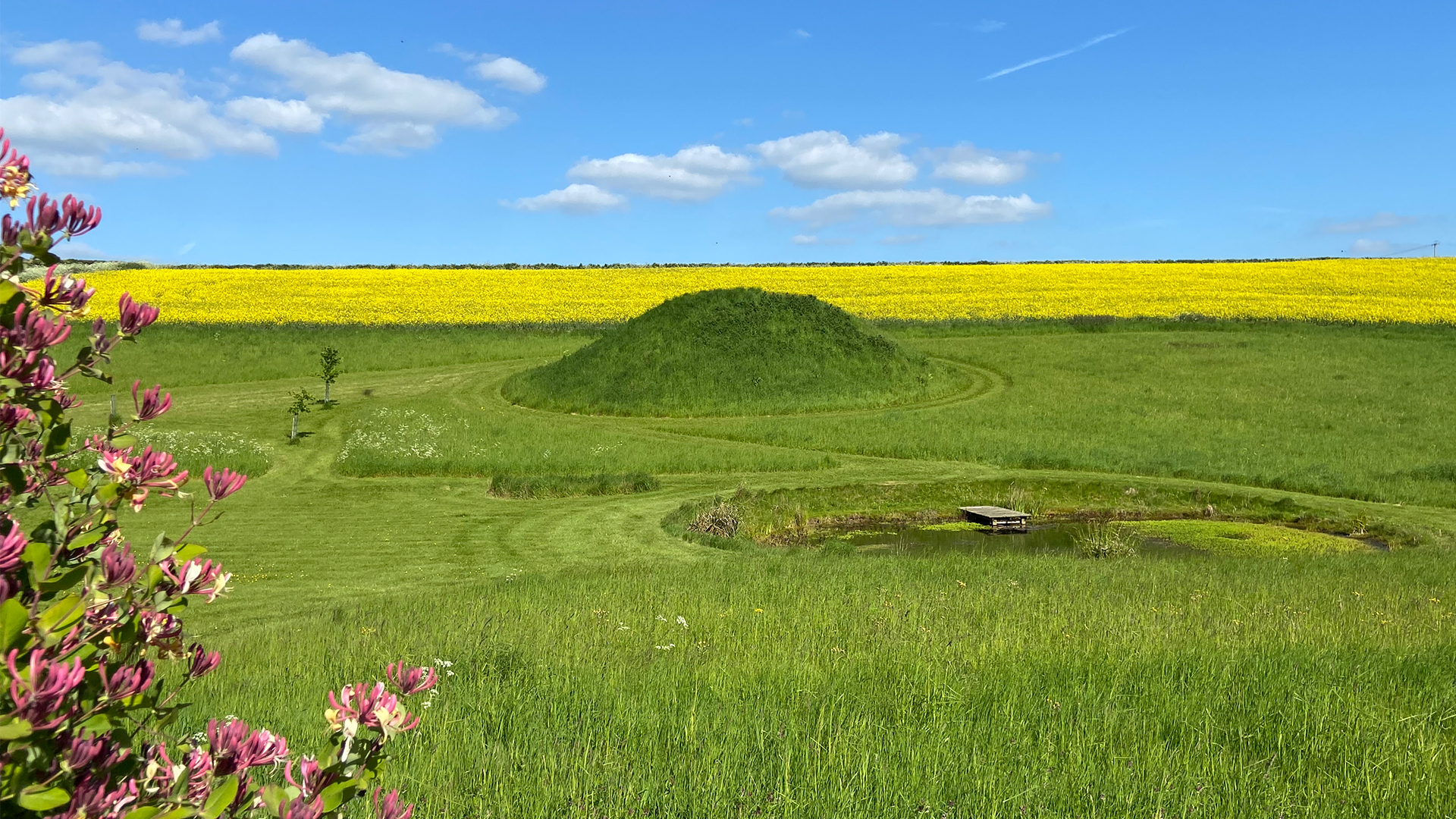 Rabley Gallery welcomes the annual Marlborough Open Studios, featuring artists Meryl Setchell Ainslie and Simone Dawood.[More Info]