Left: Paul Furneaux – Yellow into Black: Inside Outside, 2019. Right: Katherine Jones RA – Dust into Pigment: Morning, 2022.
London Art Fair
18th January – 22nd January 2023
Stand 11
Business Design Centre, 52 Upper Street
Islington, London
N1 0QH
This year at the London Art Fair 2023, Rabley Gallery is excited to launch new works on paper by Katherine Jones RA, Sarah Gillespie, Sara Lee, Lucy Farley, Susan Preston and Ian Chamberlain alongside newly featured artist, Paul Furneaux RSA and a rare early drawing by Eileen Cooper RA. Ceramics by Emily Myers.
In Dust to Pigment – Morning, and Dust to Pigment – Night, newly elected Royal Academician Katherine Jones pulls us into a nuanced field of meaning; combining her love of flora, contemplations on her life as an artist and as a mother. On one level these are gestural prints of flowers made using a painterly inking process. Here also the two variations – Night and Morning, adopt kindred spirits as Jones reflects upon Virginia Woolf's lecture 'Professions for Women', 1931. In 'Killing the Angel in the House', Woolf described the need to kill the 'Angel', a personification of the domestic, caring and selfless, in order to be able to write.
This year I am excited to introduce to our platform the mokuhanga prints of Scottish artist, Paul Furneaux. Mokuhanga describes woodblock printing in the Japanese tradition. This informs a radical beauty in the layering of line and colour, surface and the residual wood grain that is both visually eloquent and absorbing. In Yellow into Black: Inside Outside, simplified and abstracted language is utilised to suggest, rather than overly describe, where the horizon meets land. Furneaux trained at Edinburgh College of Art and Tama Art University, in Tokyo. He has returned to Japan over the past 20 years to continue his practise and explore the contemporary potential of this exacting medium.
Susan Preston is an abstract painter using oil paint and pastel. These are mobile and versatile mediums; the imagery changes through the painting process, dissolving and reforming as a layered, ambiguous space develops. Through this meditative process, the work alludes to memory traces, to the shifting spaces between presence and absence, loss and retrieval.
A piece is eventually resolved when the tension between the layers and the elements on the surface draw the viewer into the space, where the painting reveals its secrets slowly; these works repay contemplation.
Susan Preston has exhibited widely, including in Strasbourg and London. Her work is in collections in Europe, Asia and the USA. After an absence of several years we are delighted to have lured this private and intimate painter to make a new series of 6 pastel drawings for us to launch at the London Art Fair.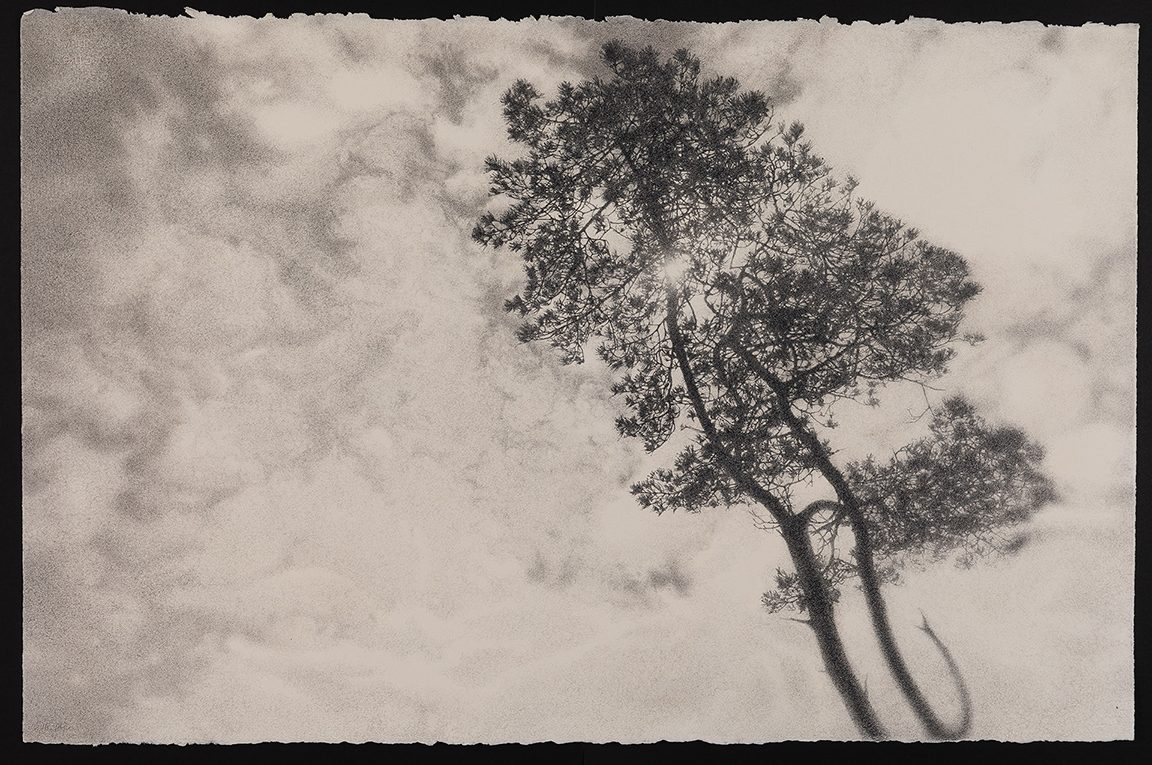 Sarah Gillespie – Old Pine
Charcoal and sepia crayon, 69 x 102 cm, Unique, 2022.
Sarah Gillespie renders 'Old Pine' in absolute stillness as we peer into a vertiginous sky. This work marks a return to the power of drawing for this artist. The image is at once unsettling and beautiful.
When Sarah Gillespie makes mezzotint prints, it is a centuries old, slow and painstaking intaglio method that produces unique velvet blacks and soft tones. Her work encourages us to de-centre the human & refocus our gaze toward the everyday and the overlooked in the more-than-human world.
'Coot' is the latest in a series of images from Slapton Ley – a freshwater wetland close to Sarah Gillespie's home and studio in Devon, UK. The Ley is protected from the sea by only the slimmest of shingle banks and in the coming years, with rising sea levels, this line is certain to fail.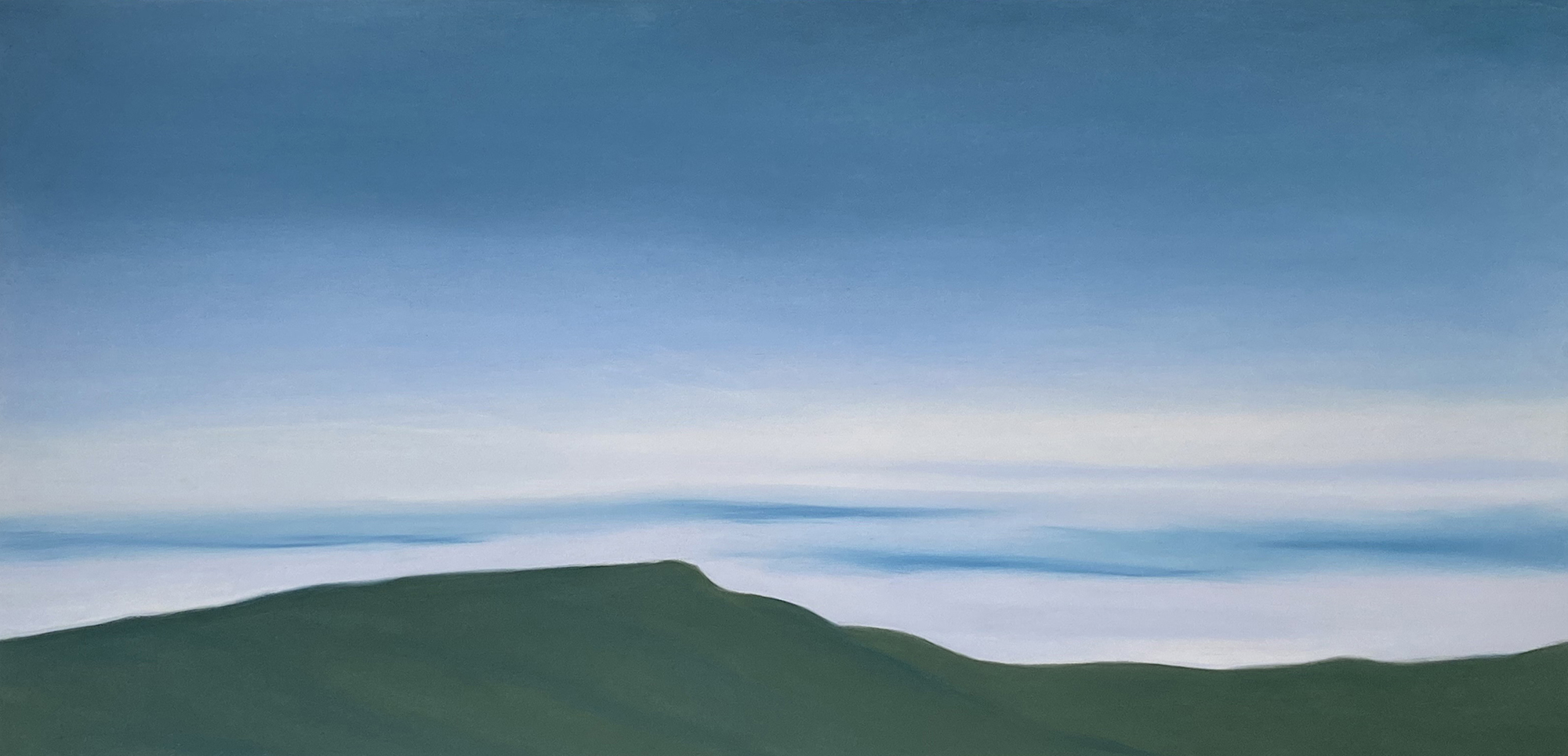 Sara Lee – Evening Again
Pastel on paper, 50 x 100 cm, Unique, 2022.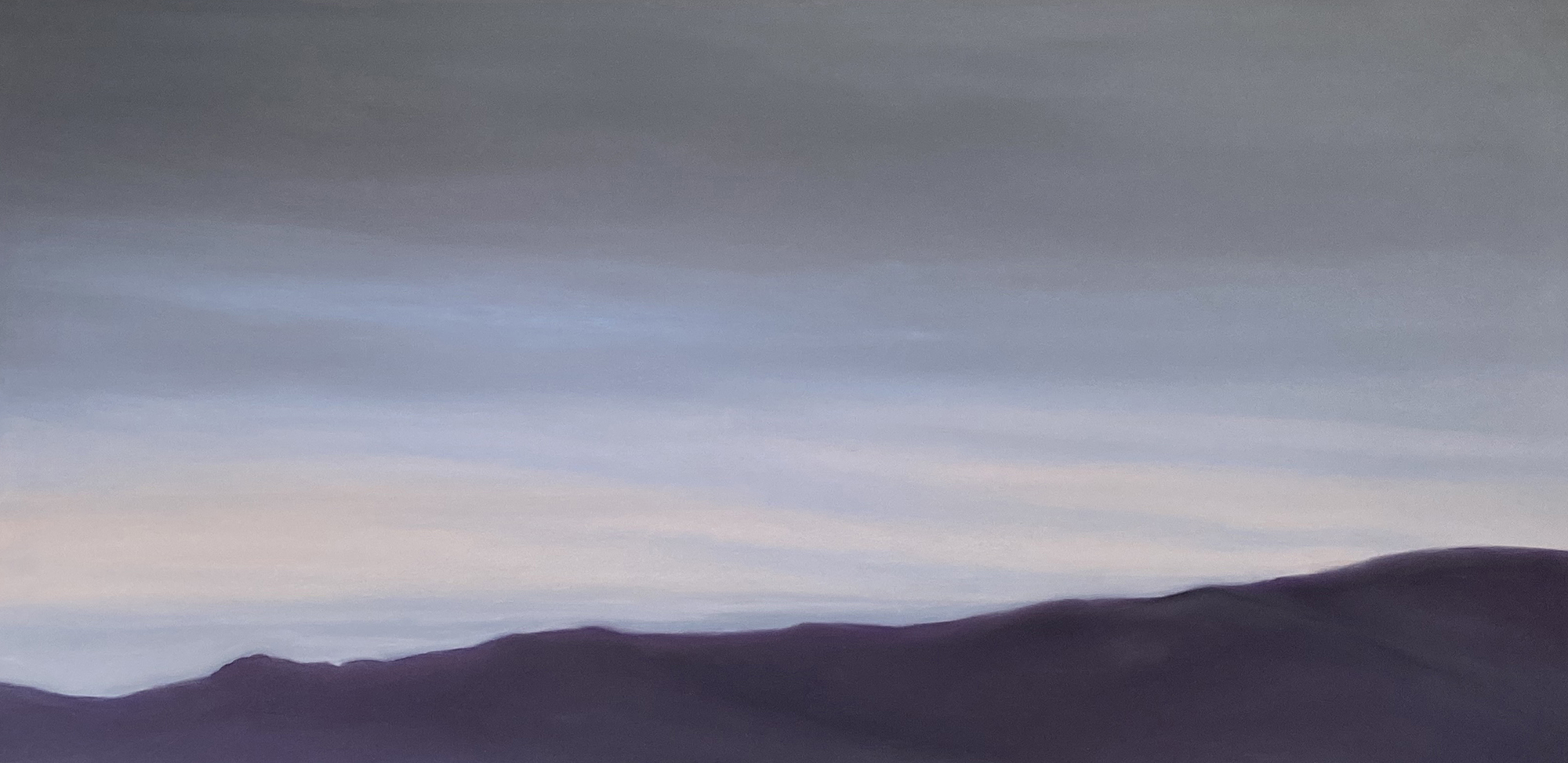 Sara Lee – Domain of Shadows
Pastel on paper, 50 x 100 cm, Unique, 2022.
Sara Lee hauls long shadows over the escarpment from the luminous skies of the half-light. In new pastel drawings Lee tussles with the aesthetic movements of the past, with notions of 'Romanticism' and 'The Sublime' and their contemporary relevance. Her practice involves walking in and working from the land.
However, far from overwhelmed by the power of nature, she invites the viewer to pause and contemplate the importance of landscape and our profound relationship with it. This is especially apposite at this time of significant environmental change.
Lucy Farley presents a selection of hand coloured Stone Lithographs from her 2019 series 'Holland Park'. Lucy finds inspiration from the land and human's modern and ancient interactions with it, depicting landscapes that range from the Fjords of Scandinavia to parks near her studio in North London.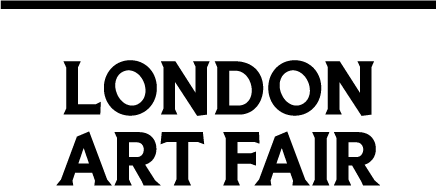 From 18 – 22 January 2023 the London Art Fair welcomes friends to explore an exceptional line-up of Modern and Contemporary galleries from across the globe, and experience sensational live performances, immersive installations, and an inspiring programme of talks and tours.
RABLEY GALLERY
Rabley Drawing Centre
Marlborough, Wiltshire, SN8 2LW
T +44 (0)1672 511999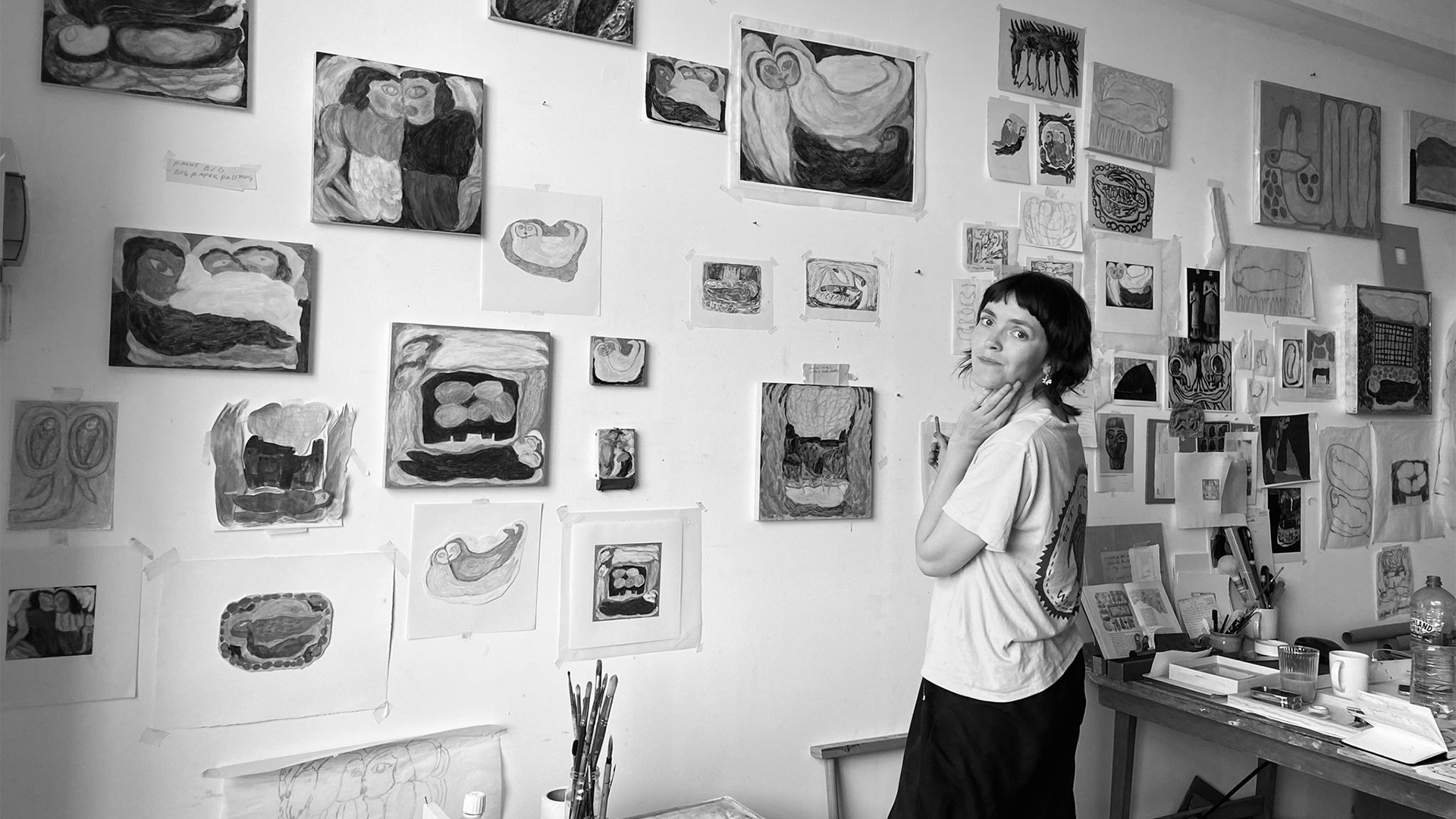 We are delighted to announce Molly Martin will be joining our roll call of talented artists at Rabley Gallery.[More Info]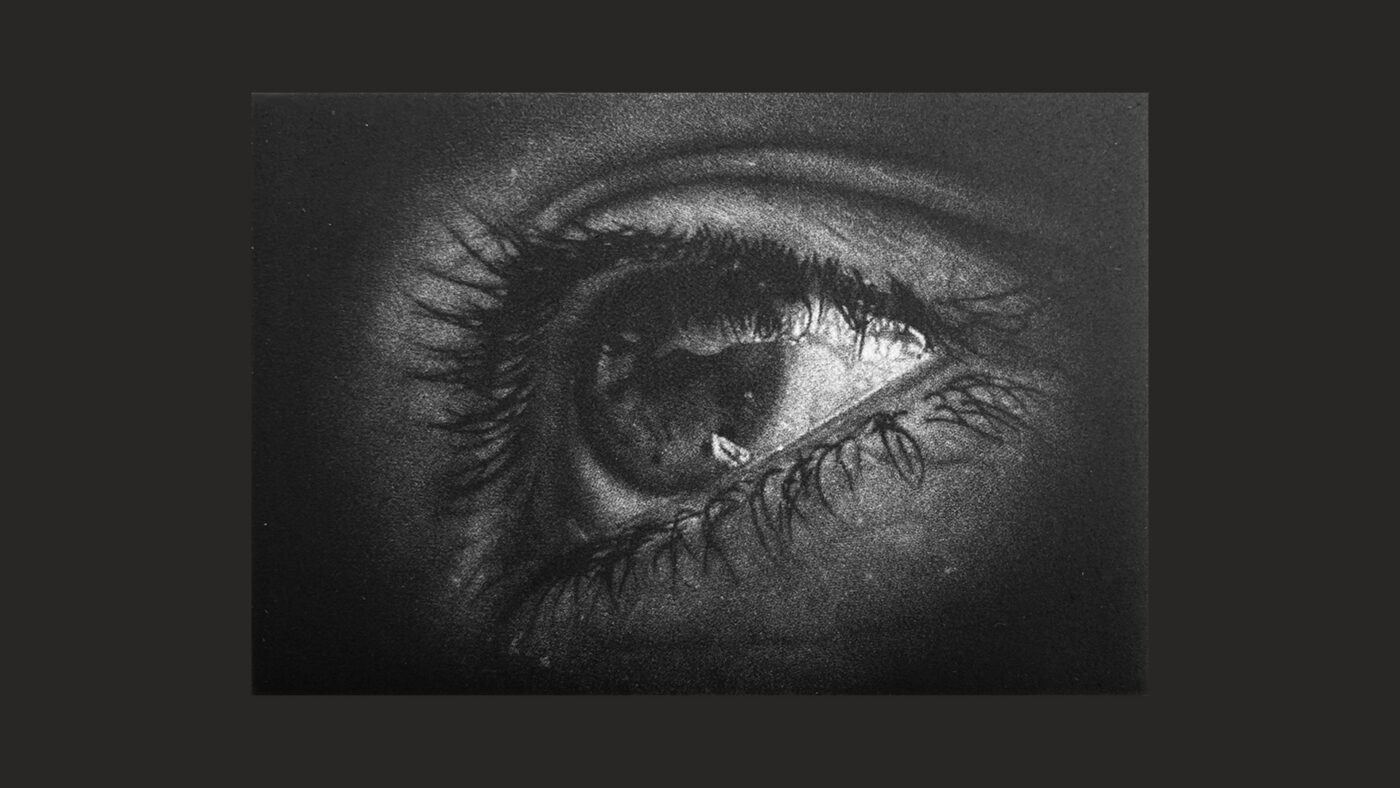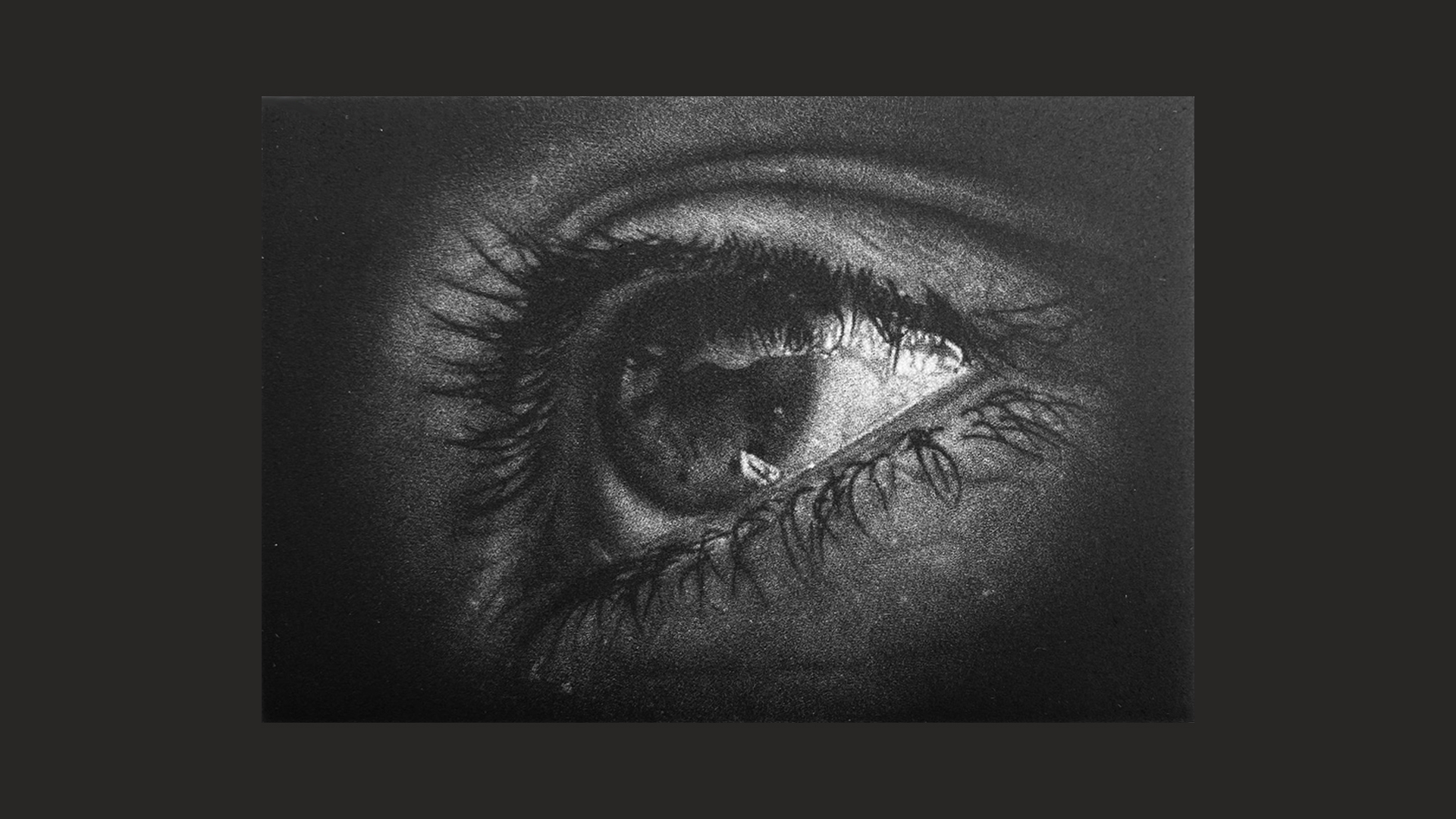 Rabley Gallery contribute recent commissions for the National Portrait Gallery.[More Info]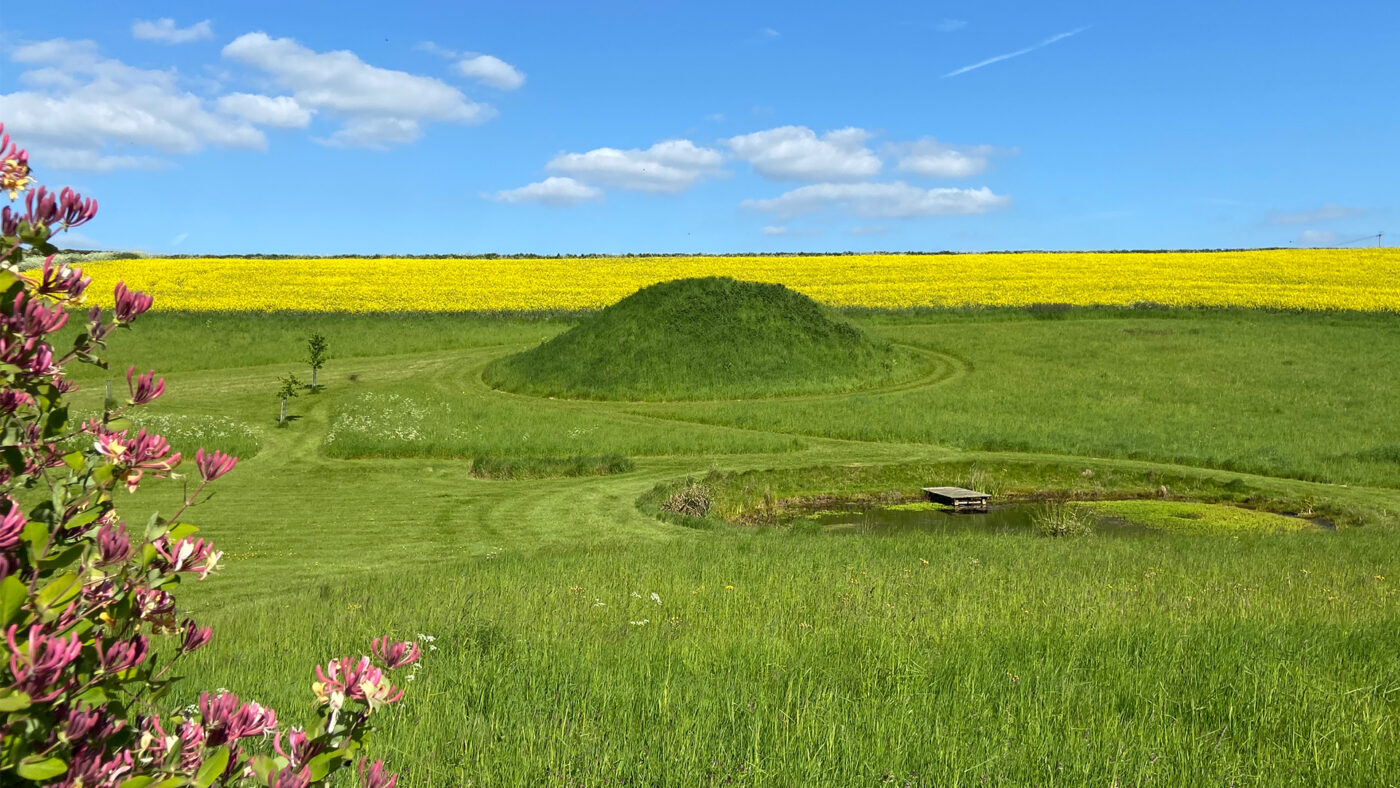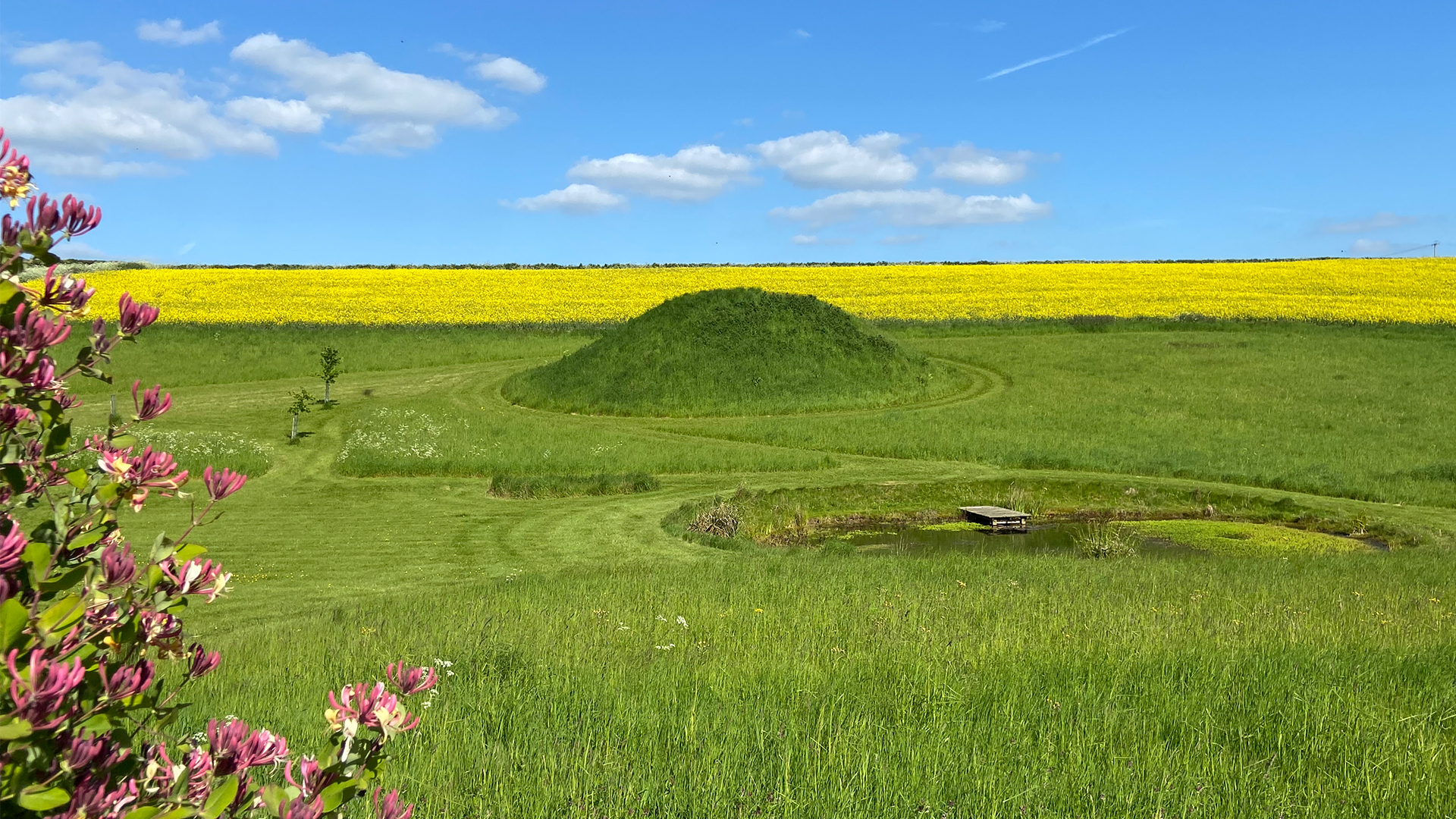 Rabley Gallery welcomes the annual Marlborough Open Studios, featuring artists Meryl Setchell Ainslie and Simone Dawood.[More Info]