Exhibition
IAN CHAMBERLAIN
SHIFTING SANDS – North Atlantic Wall
A collection of new drawings and etchings made 2015 – 2020. The Atlantic Wall is a WWII German defence system built along the west coast of Europe. Chamberlain interprets these brutalist forms as architectural metaphors concerning boundaries and borders.
"I came to Ian Chamberlain's work on the North Atlantic wall like an explorer, seeking to make sense of a lost civilisation. Decoupled from the sea, his images represent isolated ruins. The structures take on human traits, each with the character and presence of a sophisticated portrait. They are architectural relics, offering up their forms as imagined cultural icons and armoured warriors. Chamberlain scrutinises them with the excitement of Howard Carter finding Tutankhamun's tomb.
There are fifteen thousand structures on the North Atlantic Wall, four thousand are bunkers, the others batteries. Chamberlain renders the details with acute specificity: observation slots; firing holes; loops of iron for attaching camouflage; pores constructed for specific weaponry. The openings are the eyes and ears of these Brutalist constructions. The walls are cast from concrete with shuttered wood, leaving grain and relief lines of texture to the surface"   Meryl Ainslie, Gallery Director
Rabley Gallery is currently closed.
We are here to receive your enquires.
Please contact us
01672 511999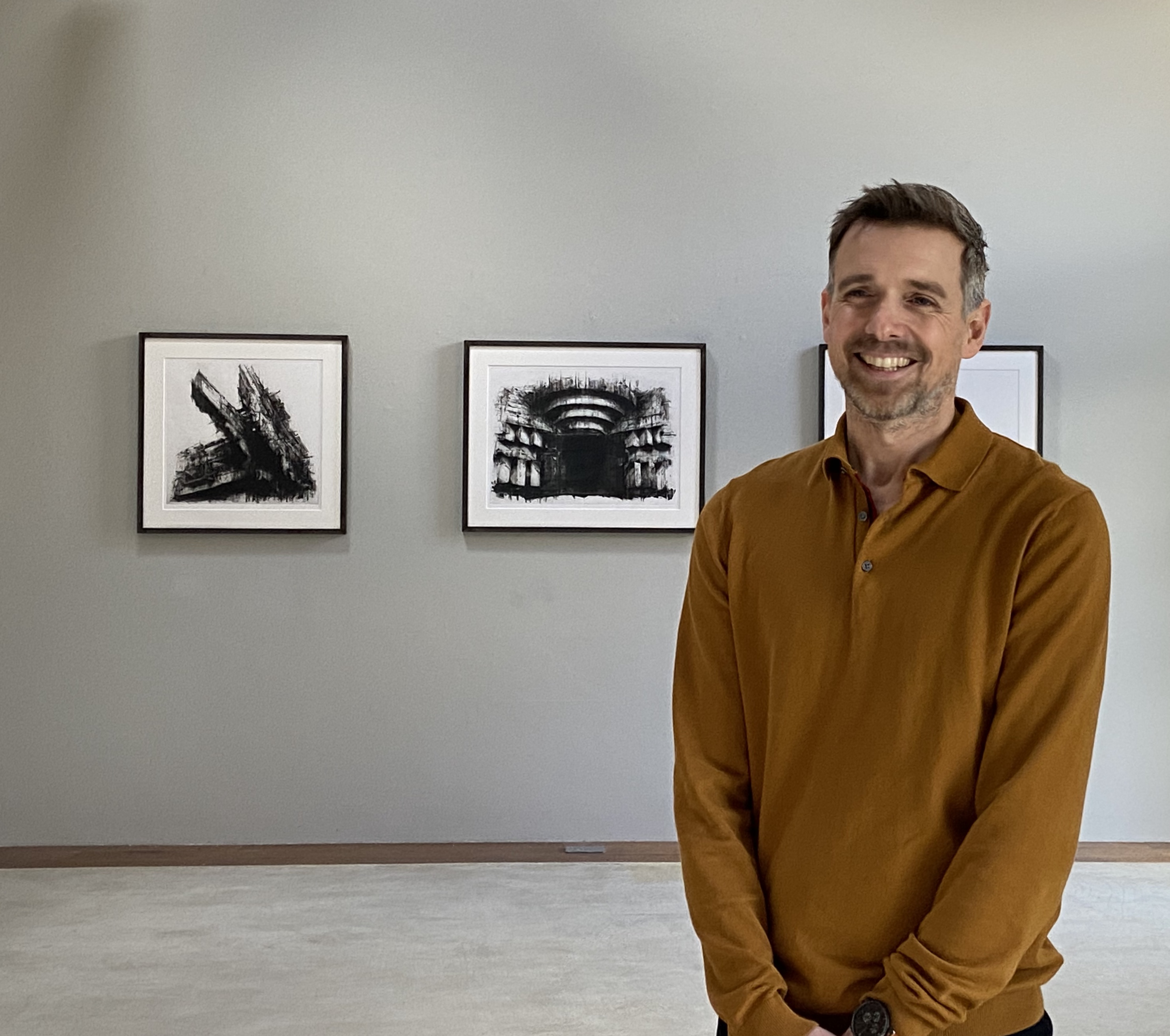 Meet Ian Chamberlain
On Saturday 5 December  11am – 3.30pm FULLY BOOKED
NEW DATE ADDED Saturday 12 December 11am – 3.30pm
It is currently not possible to host a private view, but we do hope that you will book to join us on this special day with Ian Chamberlain.
" His central images, a mass of line and dark tone, float in an amorphous white space. Unanchored, their scale is conjecture, their monumentality emphasised. Left in limbo their apparent indestructibility is destabilised."
Fiona Robinson, artist, writer and currently President of the Royal West of England Academy of Art.
Special Pre Publication BOOK + PRINT Offer
Medium: Etching
Size: Plate size 29 x 32cm. Sheet size 39 x 42cm
Edition of 50
Published 2020
Standing Idle FOLIO Offer
Special Folio Set of 6 Etchings - Titled, signed and numbered.
Plate size 29 x 32cm. Sheet size 39 x 42cm.
Printed on Hahnemuhle white 300gsm.
Published by Rabley Drawing Centre, 2020.
Medium: Etching
Size: 55.5 x 57cm
Edition of 20
Published 2019
Medium: Etching
Size: 59 x 56cm
Edition of 20
Published 2019
View IAN CHAMBERLAIN Artist's Page
RABLEY GALLERY
Rabley Drawing Centre
Marlborough, Wiltshire, SN8 2LW
T +44 (0)1672 511999
Rabley News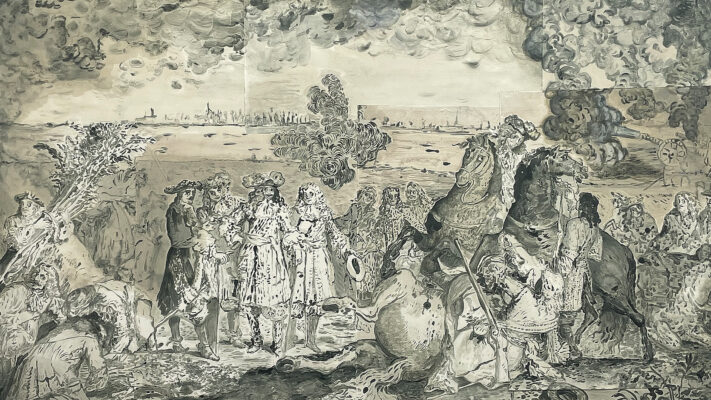 Natasha Michaels is the winner of the Ushaw Residency and Acquisition Prize 2022, awarded last year at the Woolwich Contemporary Print Fair 2022.[More Info]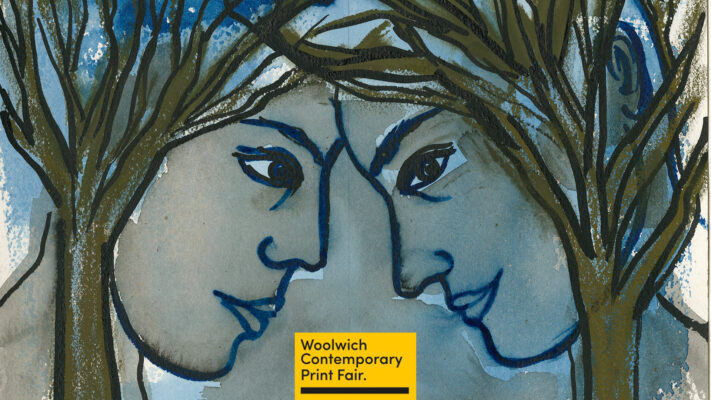 Body and Soul: A new series by Eileen Cooper RA, launching with Rabley Gallery at the Woolwich Contemporary Print Fair 2023[More Info]